Posts: 493
Joined: Sun Jun 24, 2012 5:04 pm
Location: Sherwood Forest
Not 1:43 scale, but what a fantastic centrepiece for a collection ... if you have the room and the money!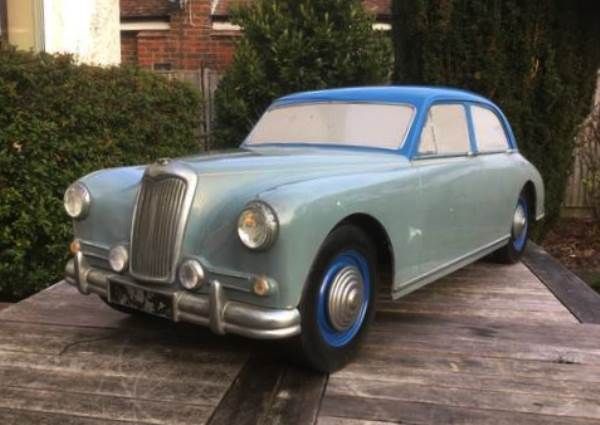 http://www.carandclassic.co.uk/car/C817497
---
Site Admin
Posts: 39395
Joined: Mon Dec 29, 2008 11:25 am
Location: Bedford
Contact:
That is very cool.
I have seen a lot of pictures of these types of cars used by car makers. I think they use these to see what certain colors look like.
---
Posts: 18535
Joined: Fri Aug 23, 2013 9:29 am
Location: The Netherlands
Really cool indeed. Requires quite a display case, though...
---
Posts: 7559
Joined: Sat Aug 07, 2010 4:33 pm
Location: Surrey, UK.
Coventry Motor Museum or British Motor Museum at Gaydon would probably give that model a good home.
---
Posts: 26191
Joined: Wed Jan 07, 2009 3:34 pm
Location: Guadalajara, MEXICO
Super cool!
-Julio-
---
Who is online
Users browsing this forum: No registered users and 2 guests