Here is another "white bird from Texas".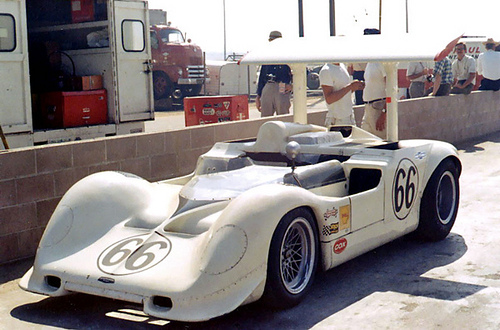 This is Jim Hall's Can-Am contender for 1967 seen at Riverside at the end of the season. It was developed from the previous year's 2E, but with revised bodywork and a bigger, 427ci, alloy block engine, courtesy of Chevrolet R&D. Poor engine reliability meant many retirements but at Riverside Jim Hall had a race long dice with Bruce McLaren, trading the lead several times and, ultimately, finishing second.
The model is based on the Esdo resin kit. The kit suffers from a bit of an identity crisis in that it features the wide rear wheel arch extensions but has the engine cover arrangement seen only at the early races.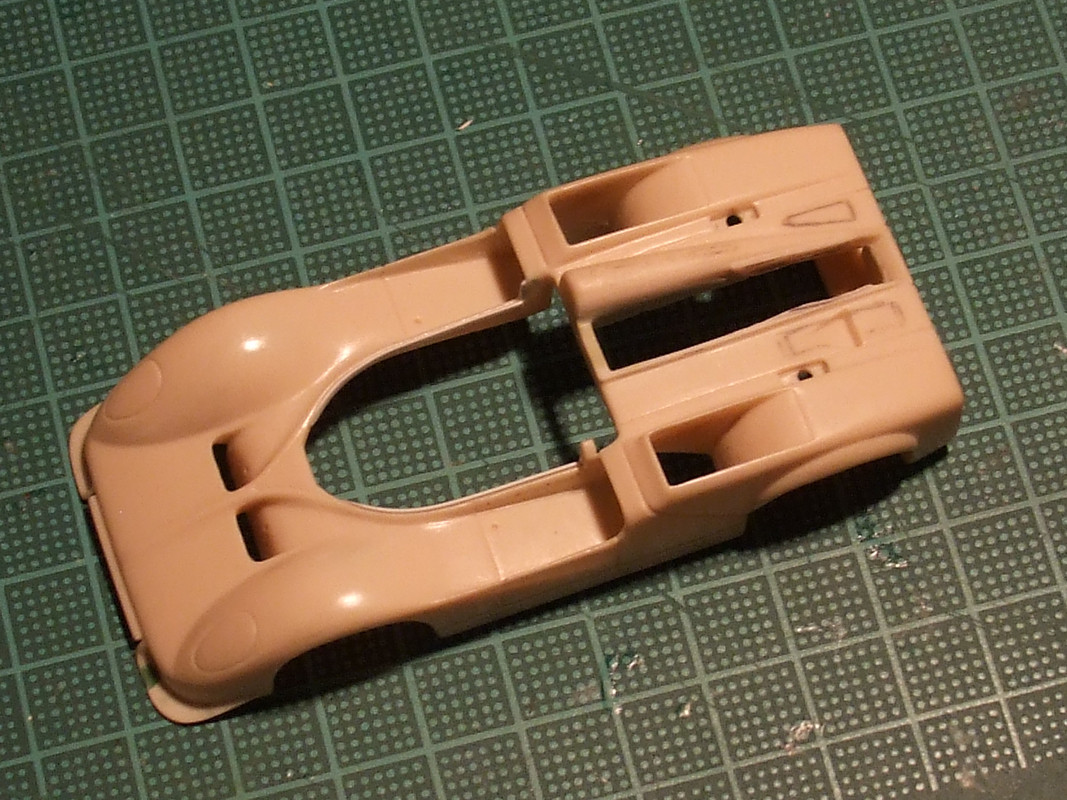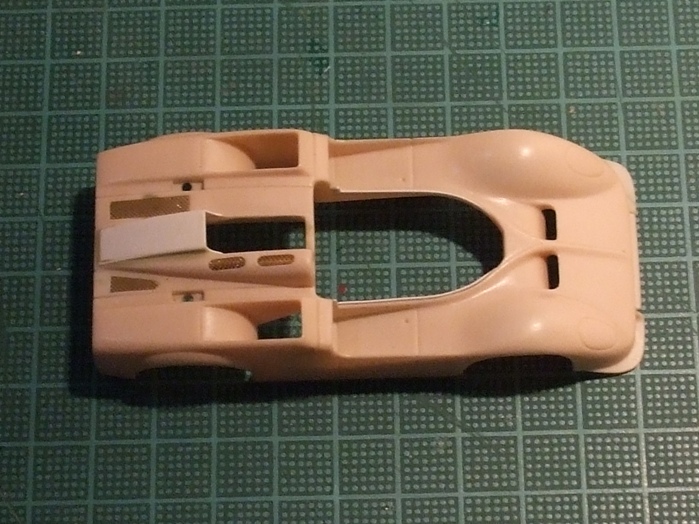 I cut away the resin in the centre of the engine cover, added the prominent raised scoop at the back, and added brass mesh in the appropriate places.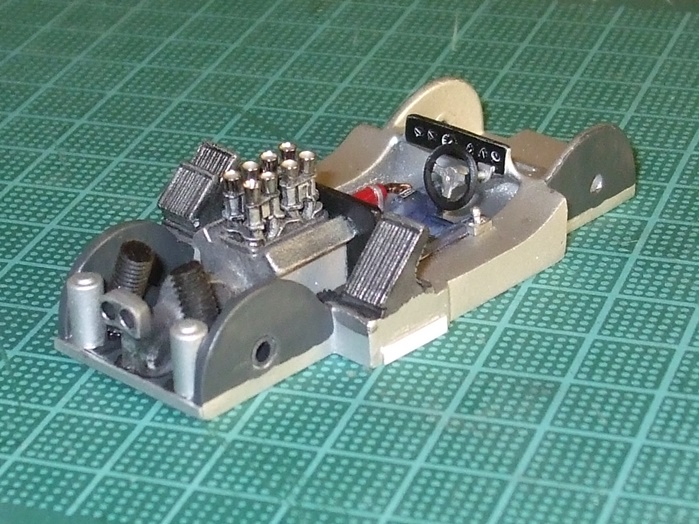 The chassis and cockpit were modified a bit. With the top of the engine bay now exposed, I removed the poor intakes on the top of the engine and substituted Marsh carburettors and intakes. I added a bit of detail in the cockpit - fire extinguisher, improved seat and belts, plus instrument bodies at the back of the instrument panel.
The rest was fairly straight forward, except that I used better wheels and tyres. The originals were of the wrong style. Paint was by Humbrol, with the decals from a variety of sources - part kit, part Marsh, part Patto's Place.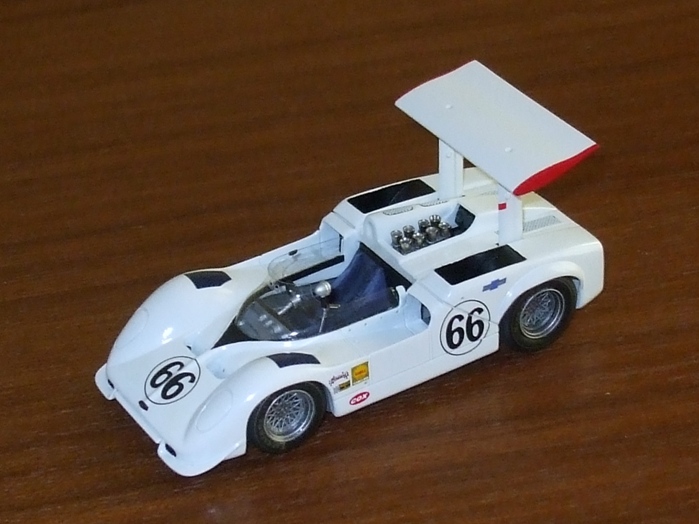 Thanks for looking.
Trevor