Tom wrote:Leaving stuff out would be my major problem too. This might get easier as you do more projects, but it requires looking at all parts and deciding what you want to replace by etched bits. Tough to see in advance, IMO.
And you can replace almost anything by photo-etched parts
I indeed had some ideas making base-plates and chassis for scratch-built models this way...
This time a photo-etched part serves only as a template for scribing an exact pattern of side-vents into the bonnet: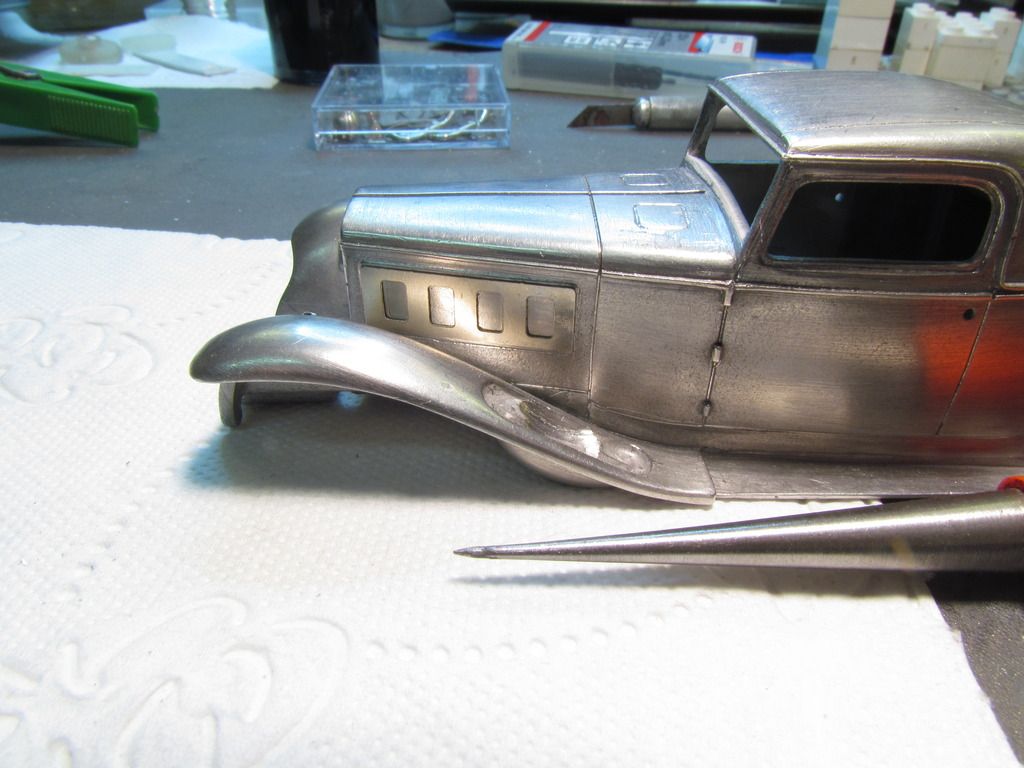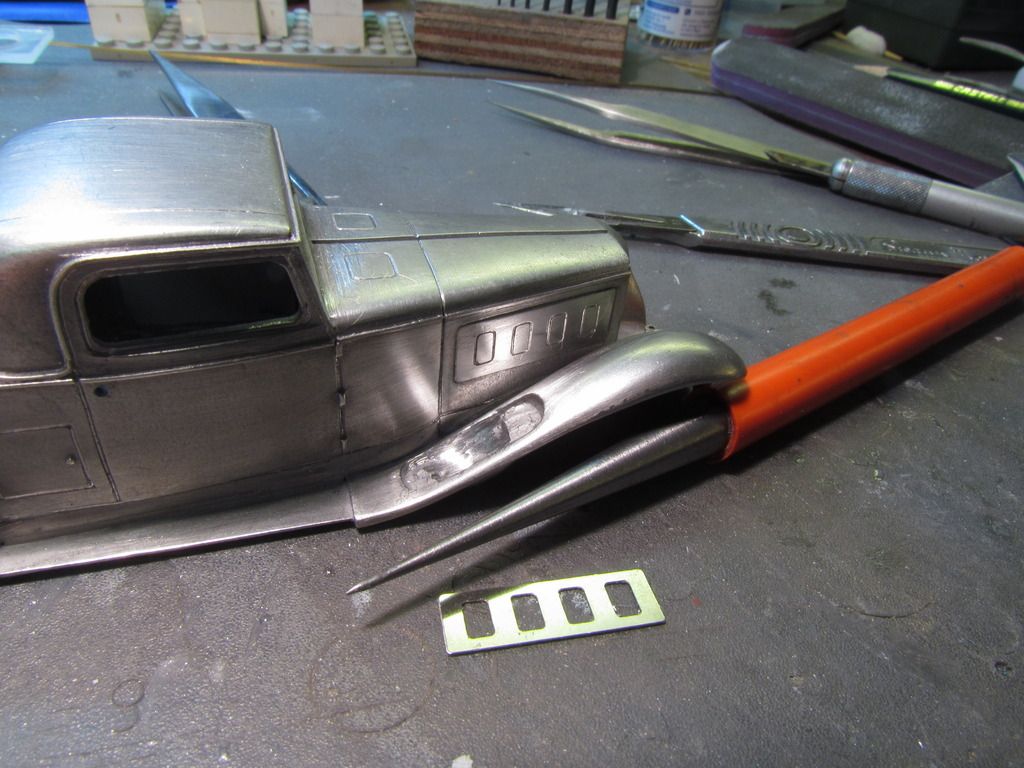 Steering wheels I meanwhile make generally with photo-etched parts. I think they get much finer this way and you can detail them according to the original: