Tom wrote:Cool way to design the louvres!
Finally it was quite easy, but at the beginning it cost me several sleepless nights...
For not only making "Wieners", but to get louvres which almost have a real "shape" my knowledge in graphic design comes to its edges. Therefore I turned the original photo diagonal, because it was much easier this way to work with upright louvres...
Finally, photo-etching was made with this result: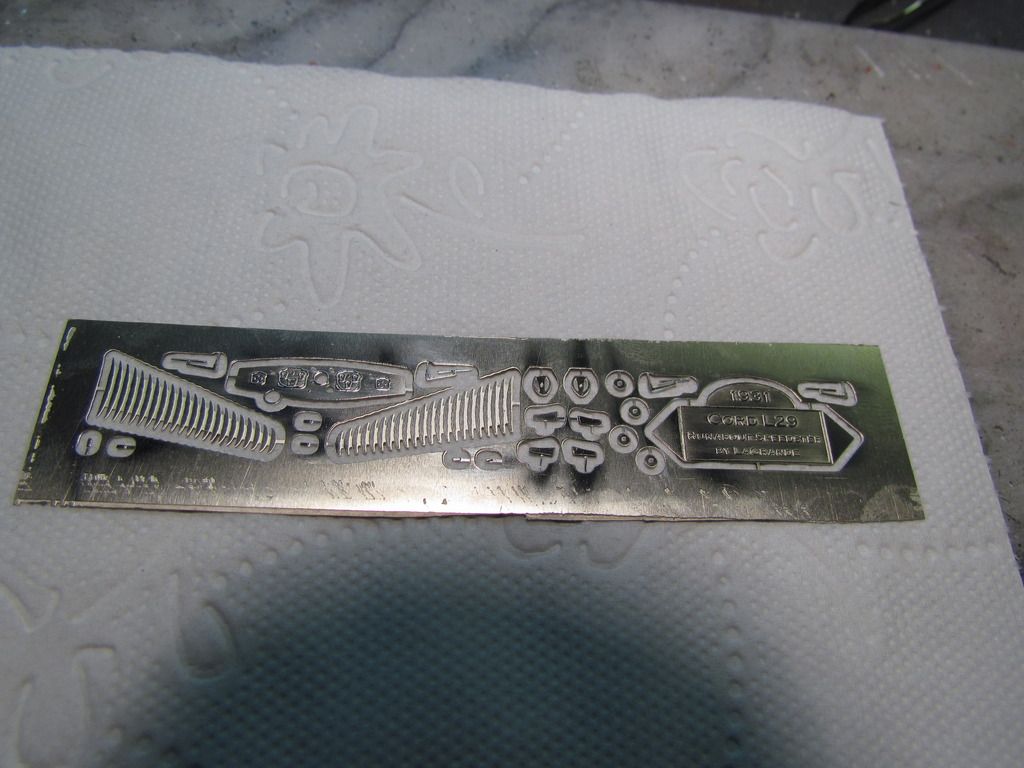 Old louvres milled off: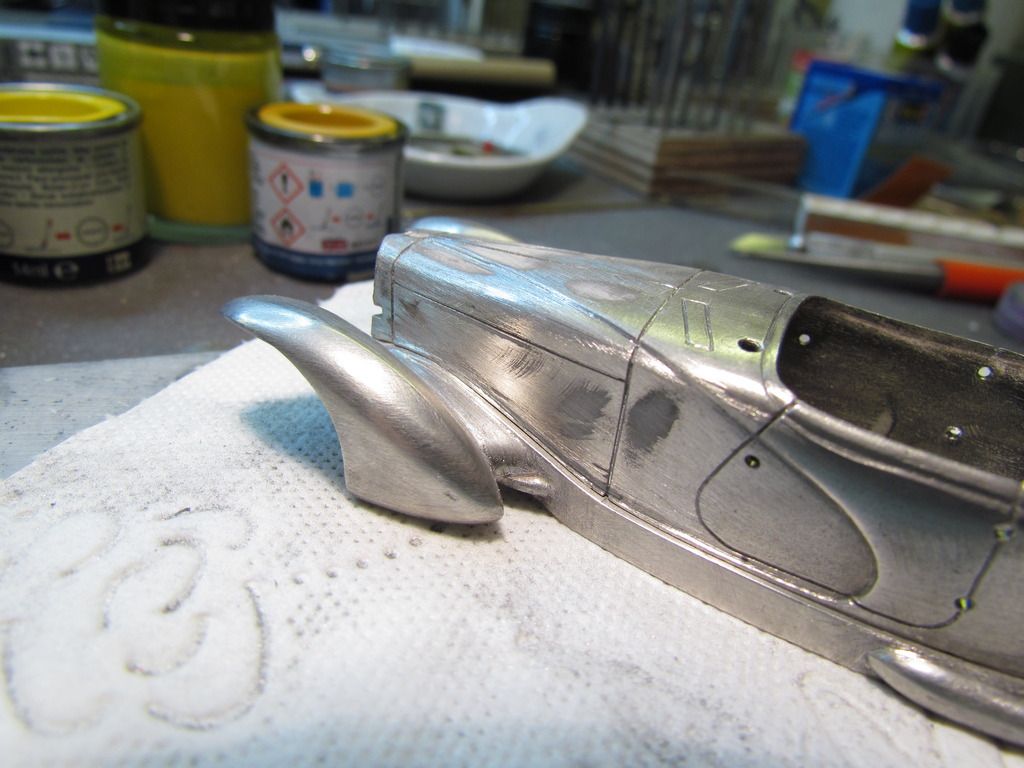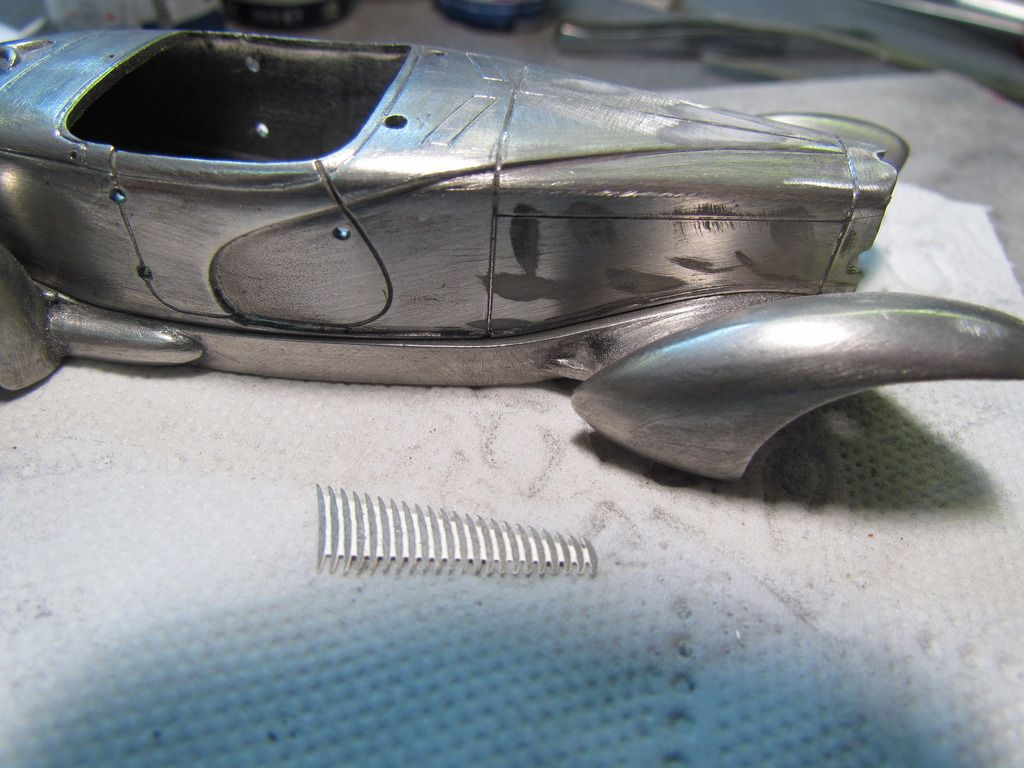 ...and the new parts glued onto the bonnet:
To finish the day, a first coat of primer was airbrushed: