Hello again, mates, time to go ahead with my handbuilt collection! Meanwhile my dungeon workshop has been tidied up and the machines are mounted on a new workbench, a new radio had been bought and so only a bed is still missing there...
So I've already started with a new project, this time the magnificent roadster designed by
Spohn
Ravensburg on the chassis of a Maybach SW38 from 1938. The SW38 (SW for
Schwingachswagen
, that means no "rigid" rear axis anymore..., and 38 for 3.8 l displacement) was the "small" 6-cyl. Maybach after the great depression when the big "Zeppelin" with 12 cylinders wasn't desired by the public anymore. Maybach was very famous for its always modern technique and the impeccable quality of the cars. Most of the chassis were completed with bodyworks by Spohn in Ravensburg. The following roadster was one of the highlights in Berlin and Paris in 1938/39.
Two cars had been built, with different rear fenders and different windshields, both surviving until today. The one with the V-shield is the example for the model by TinWizard, unfortunately they copied the current version which is restored supremely, but suffers from many modifications...
The original car with the V-windshield had at least two different paintings, presumably changed between the motor shows in Berlin in Paris. Here's the "plain dark" with light pin-striping along the reliefs: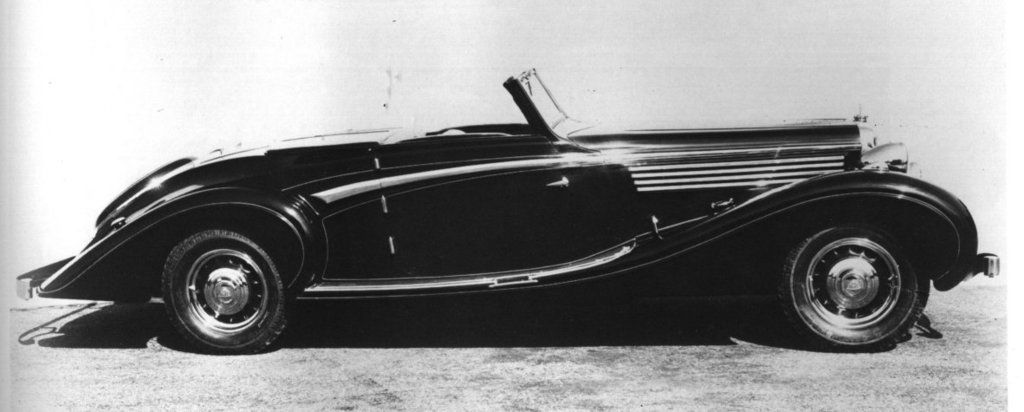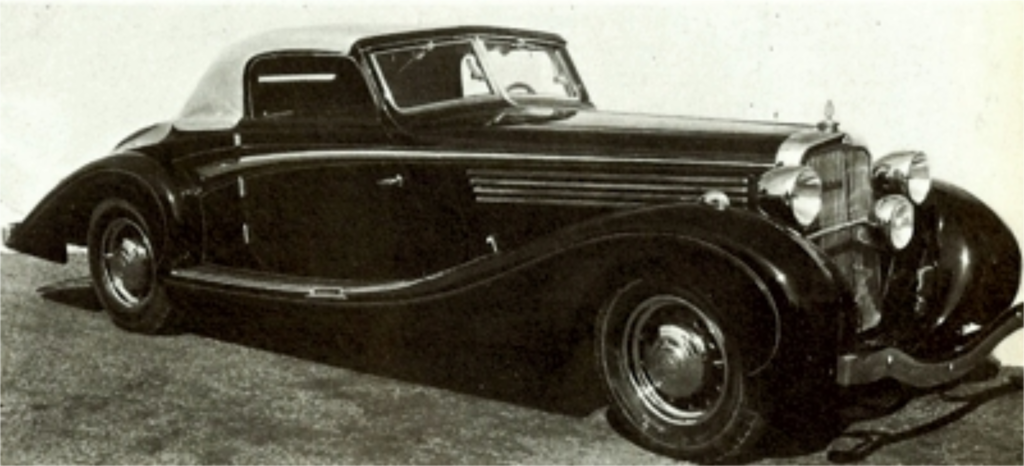 ...and here's the one without pin-striping and - I'm sure! - with a metallic-painting (have a look at the light reflections at the edges and the painted headlights!):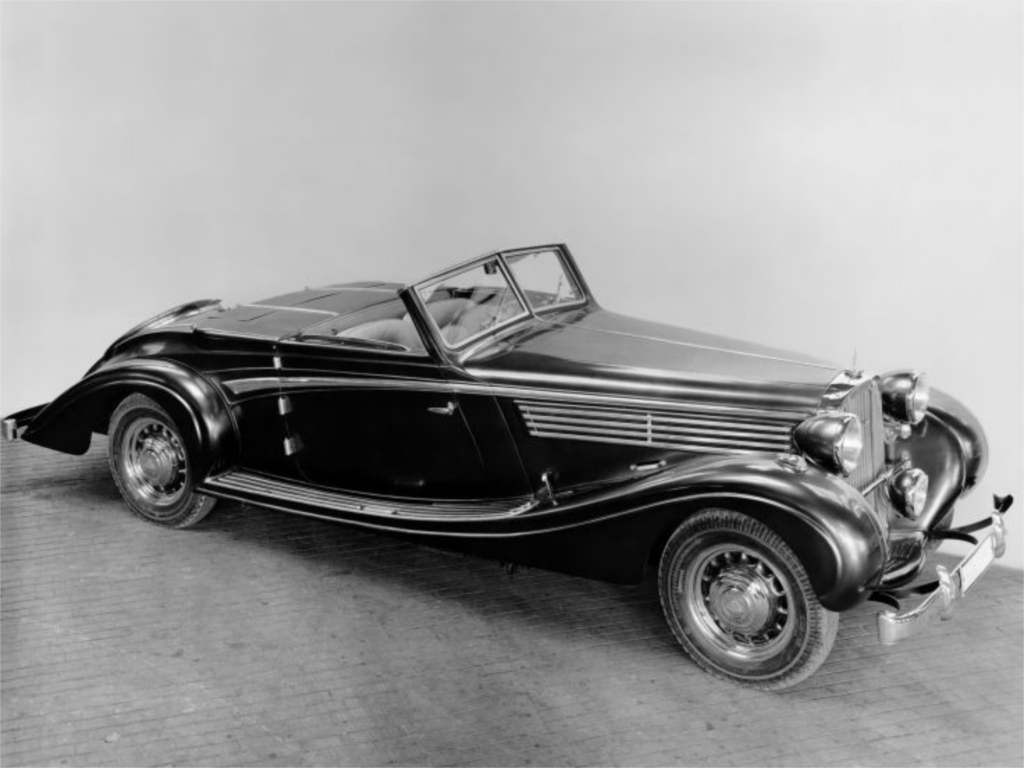 This version is the one I want to create on the TinWizard kit. That means that almost anything of the small parts has to be re-done
! But step by step. First we have the kit: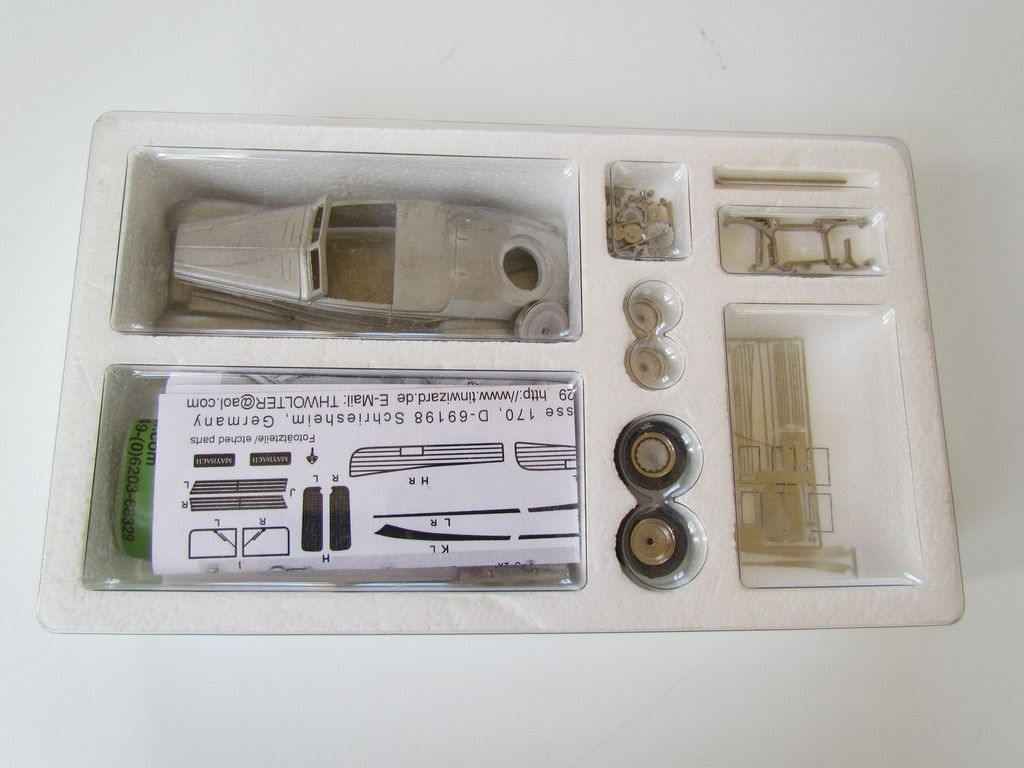 ...unpacked (love that X-mas feeling
):
Photo-etched parts, but rightaway, none of the parts is really good, I'll make everything again: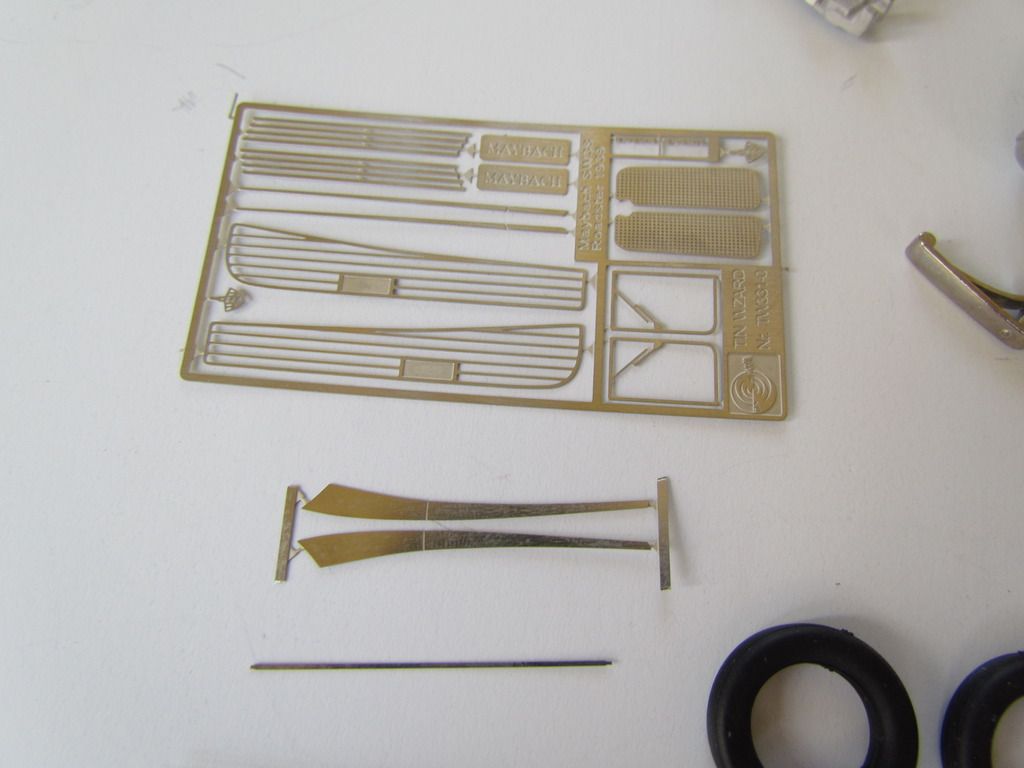 Nicely made chassis: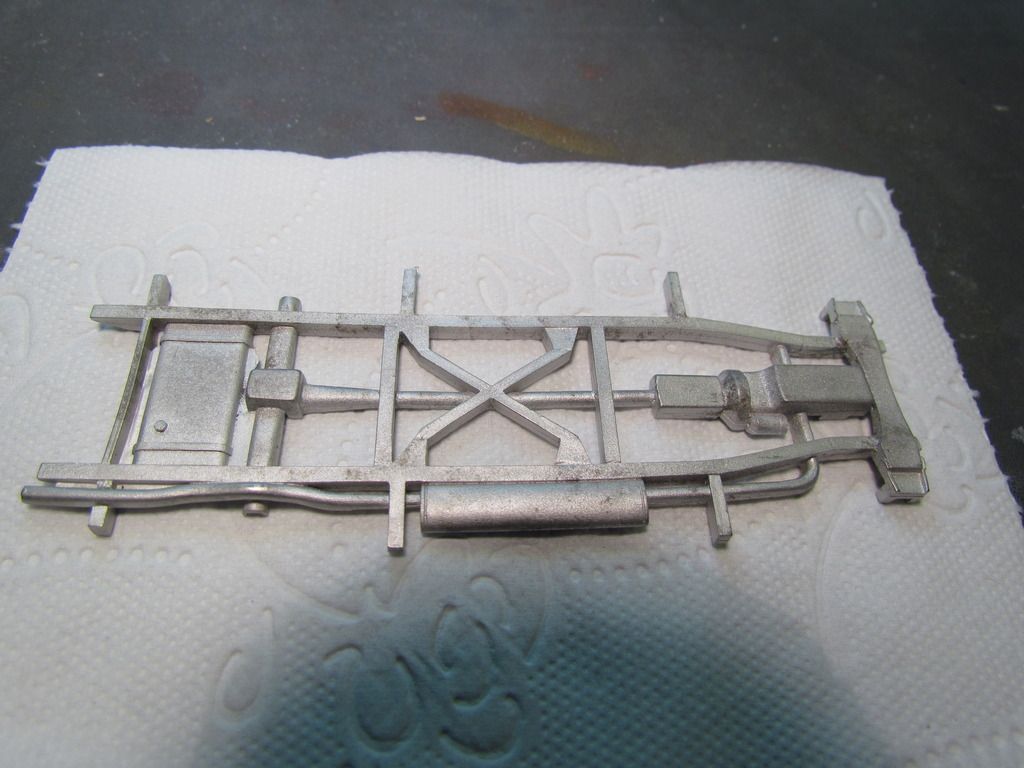 ...ridges have to be grinded and a real exhaust pipe mounted: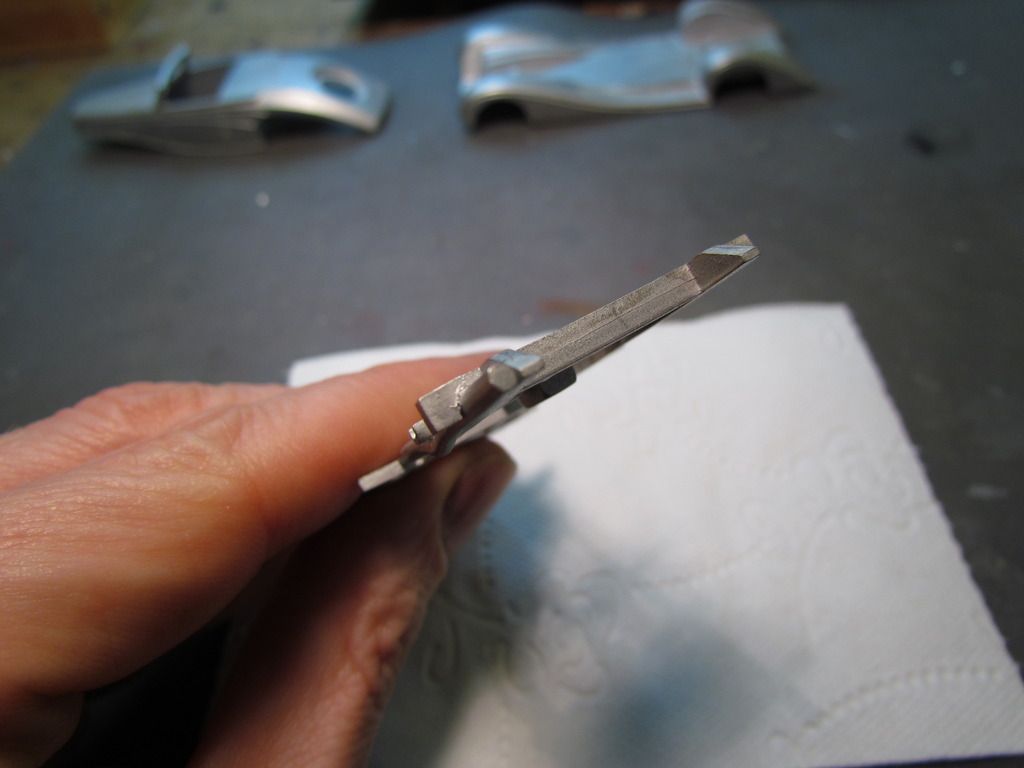 ...lower body part: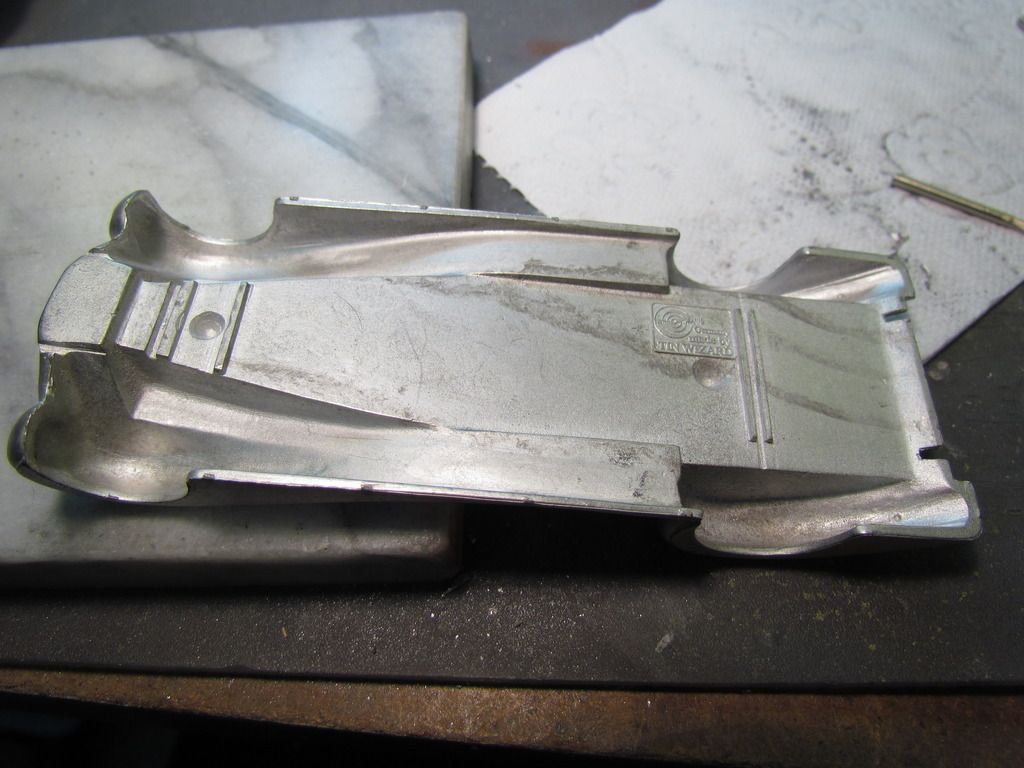 ...and upper part: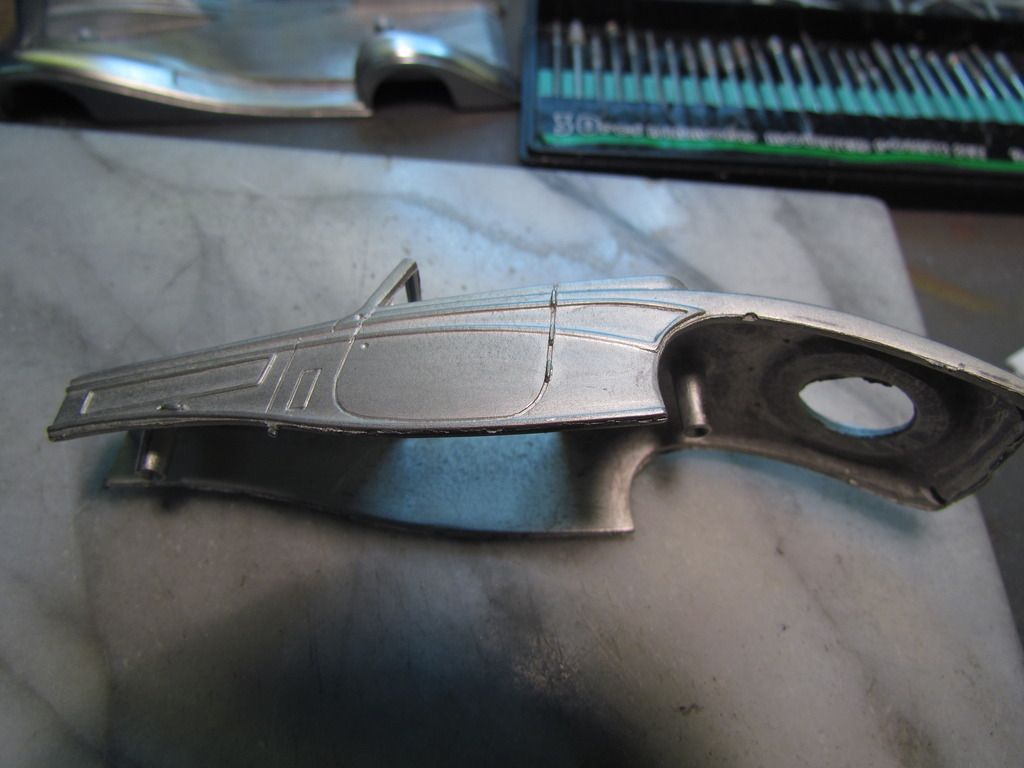 Exhaust pipe cut off: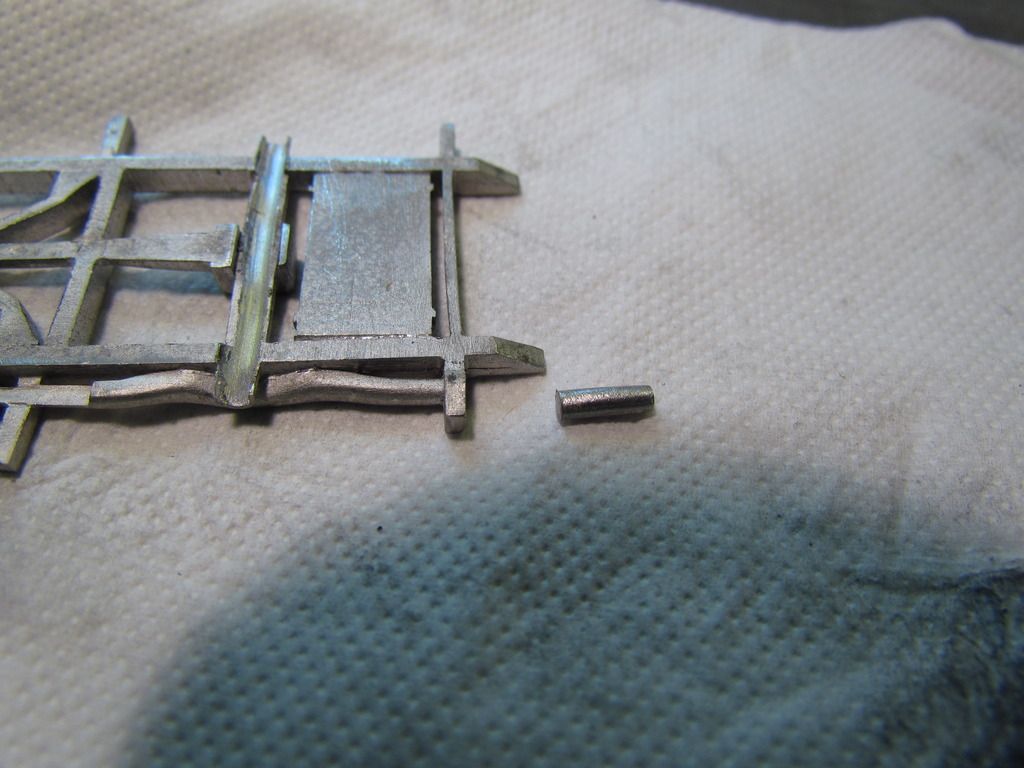 ...and a real tube fixed with a brass wire: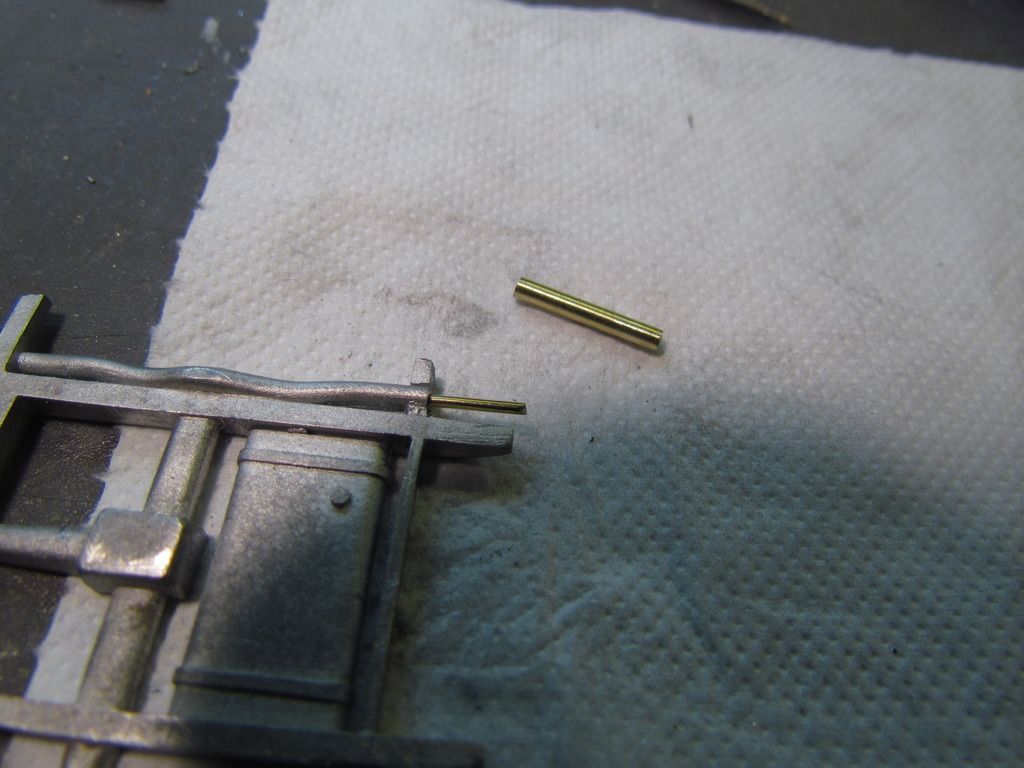 The kit looked excellent, but.... no single part fits to the other
I had to remove lots of the upper part, using pounds of putty, to make the two pieces matching! At this opportunity I created the relief on the lower edge of the rear wheel (TinWizard forgot this):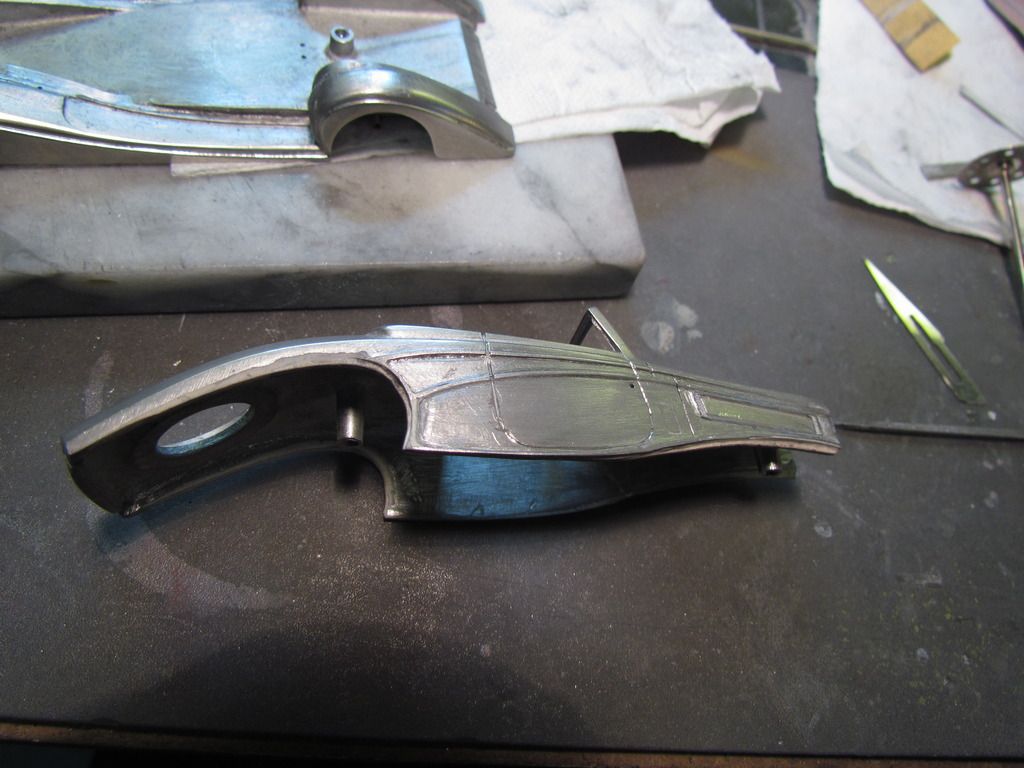 ... the other side:
The ends of the louvers broadened: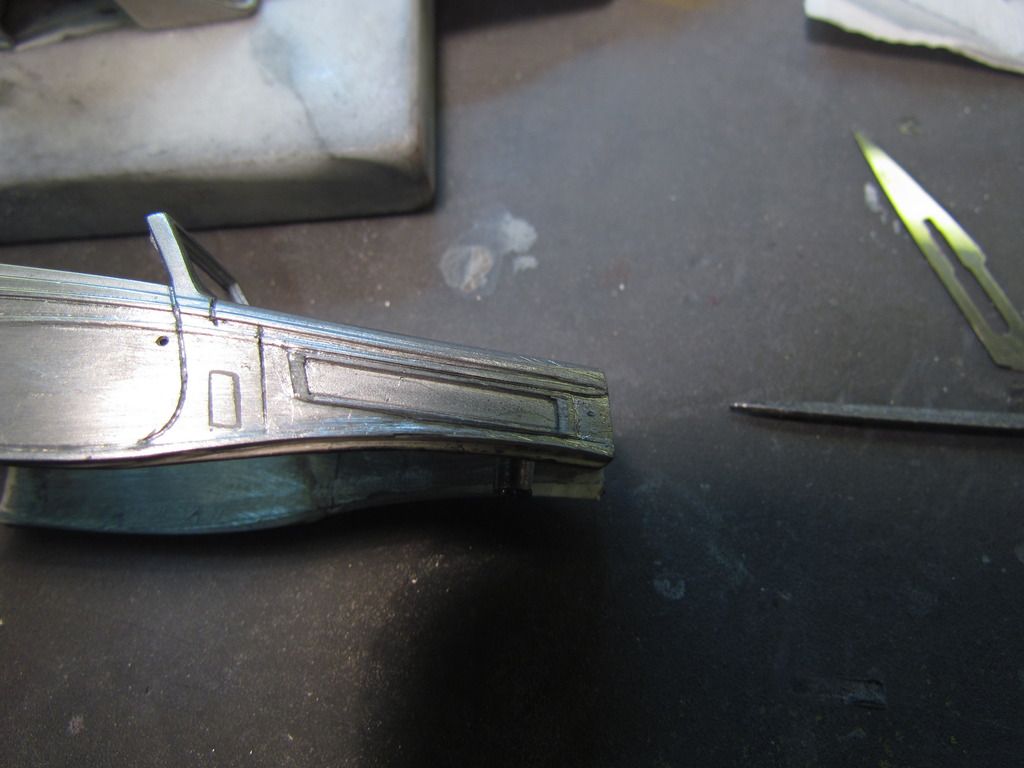 The angled flanks are plain which a looks a little dull:
...now they have the correct concave shape: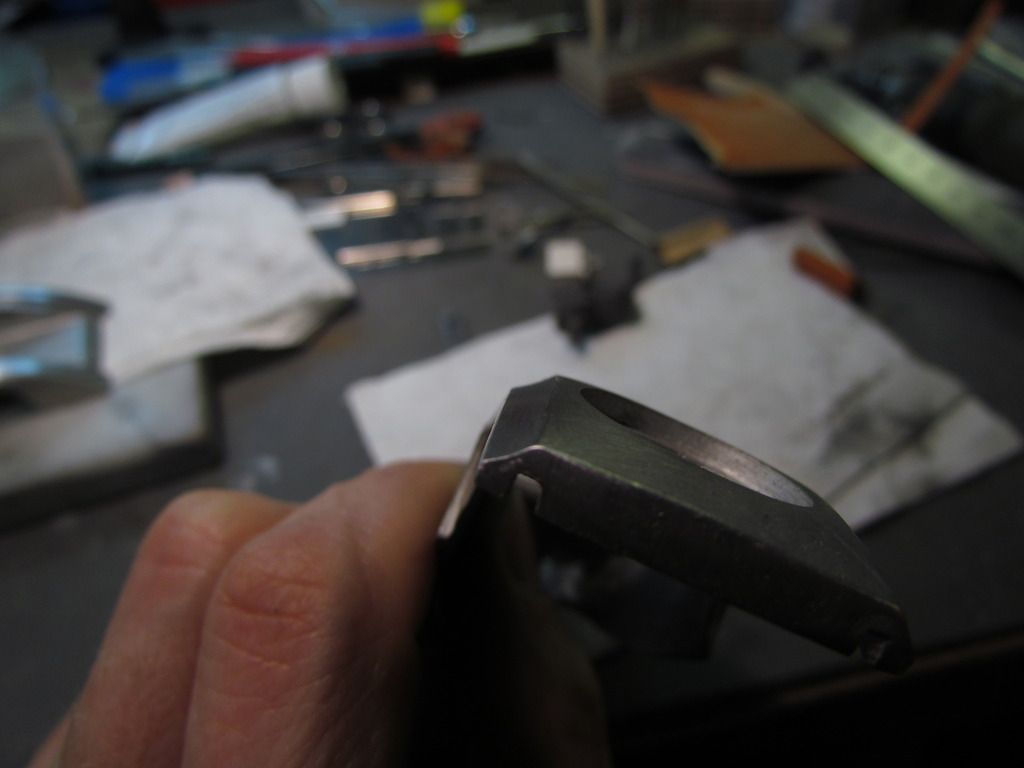 Now we're foreseeing the elegance and beauty of this car: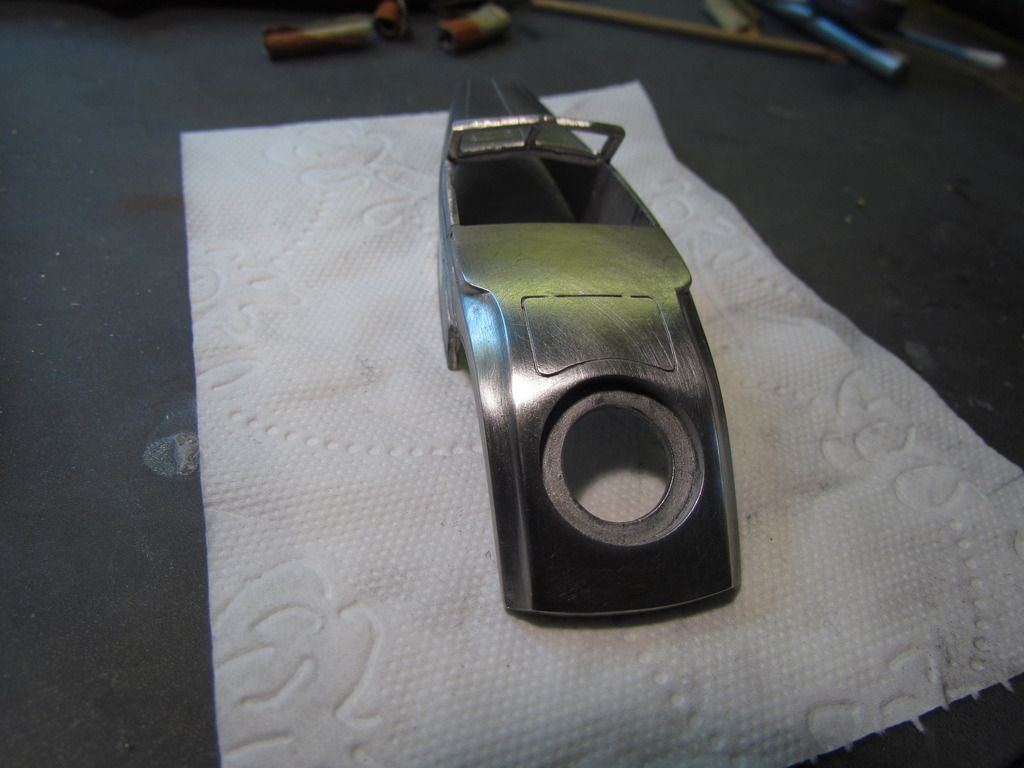 The grille is much too small
and has to be replaced completely: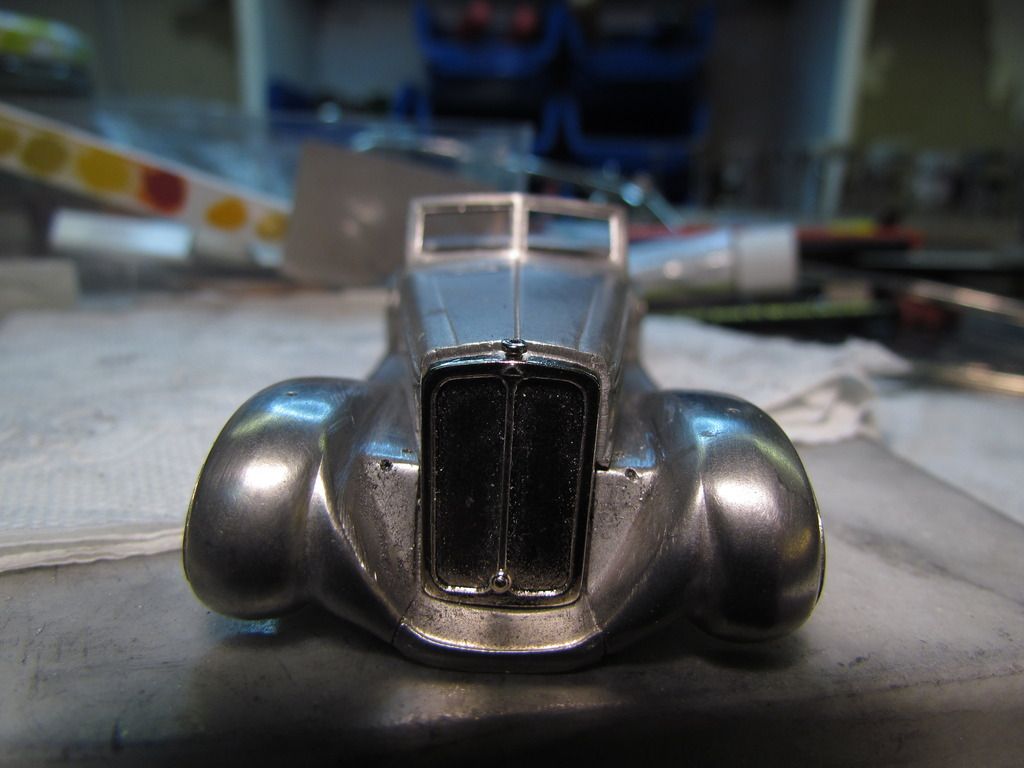 TinWizard made the running boards very complicated, I simply close the gaps: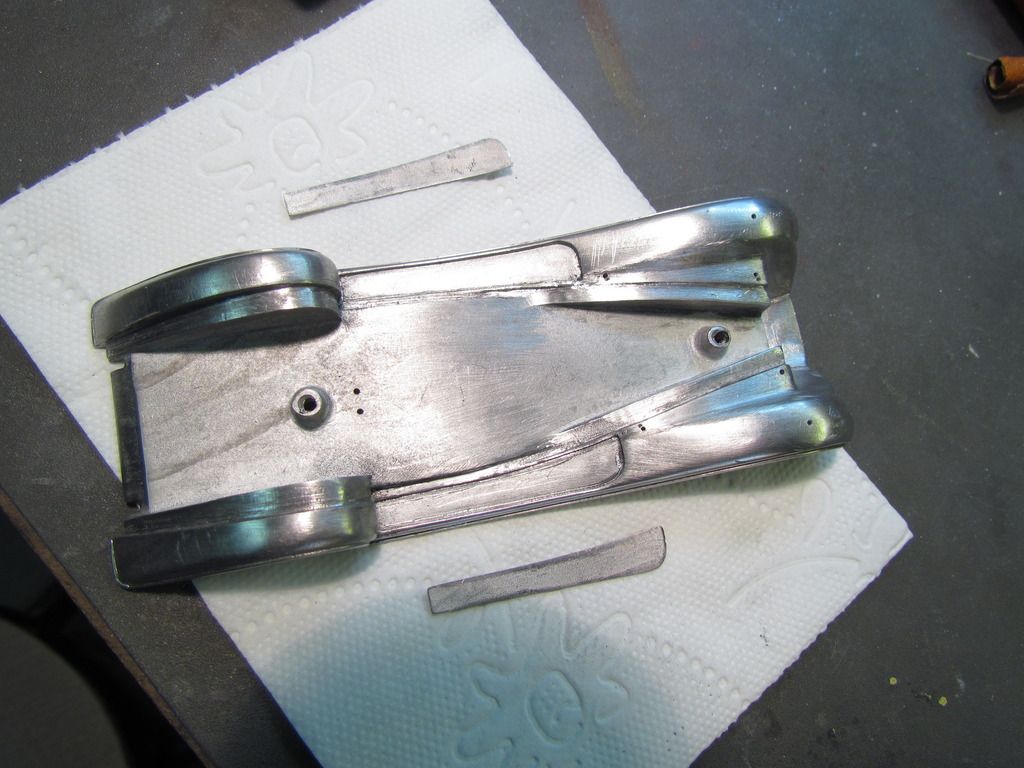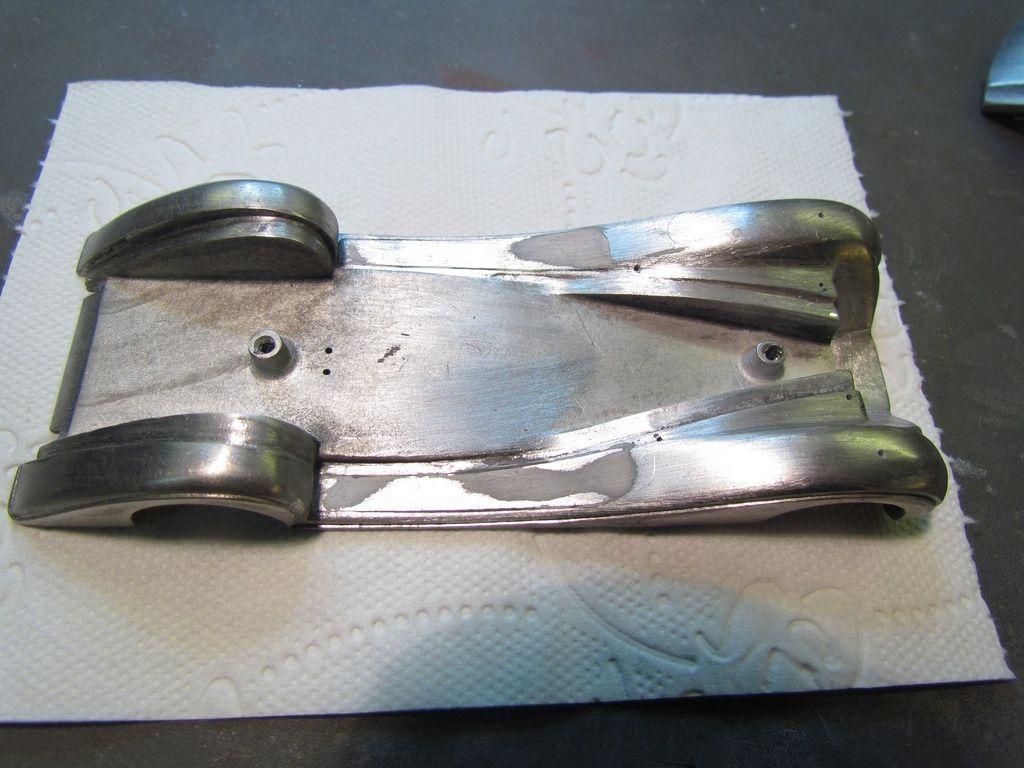 The persenning is too thick and doesn't fit very well: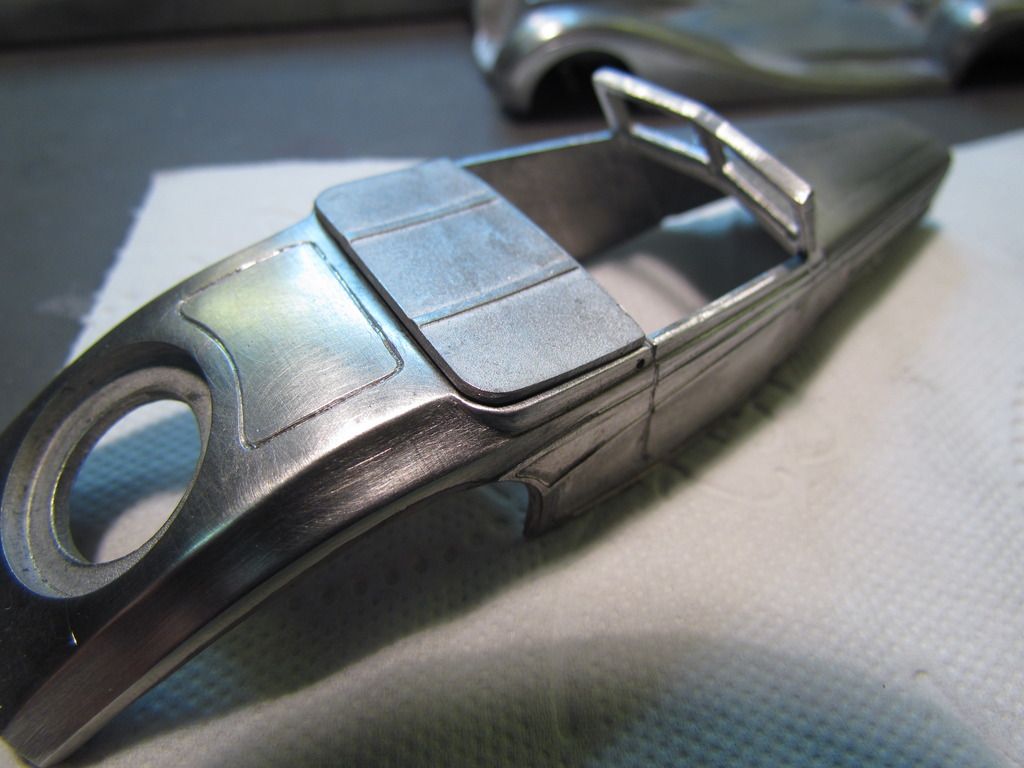 First grinding and sanding the plain fond (it was a little bit convex):
Then cutting out some nickle silver sheet: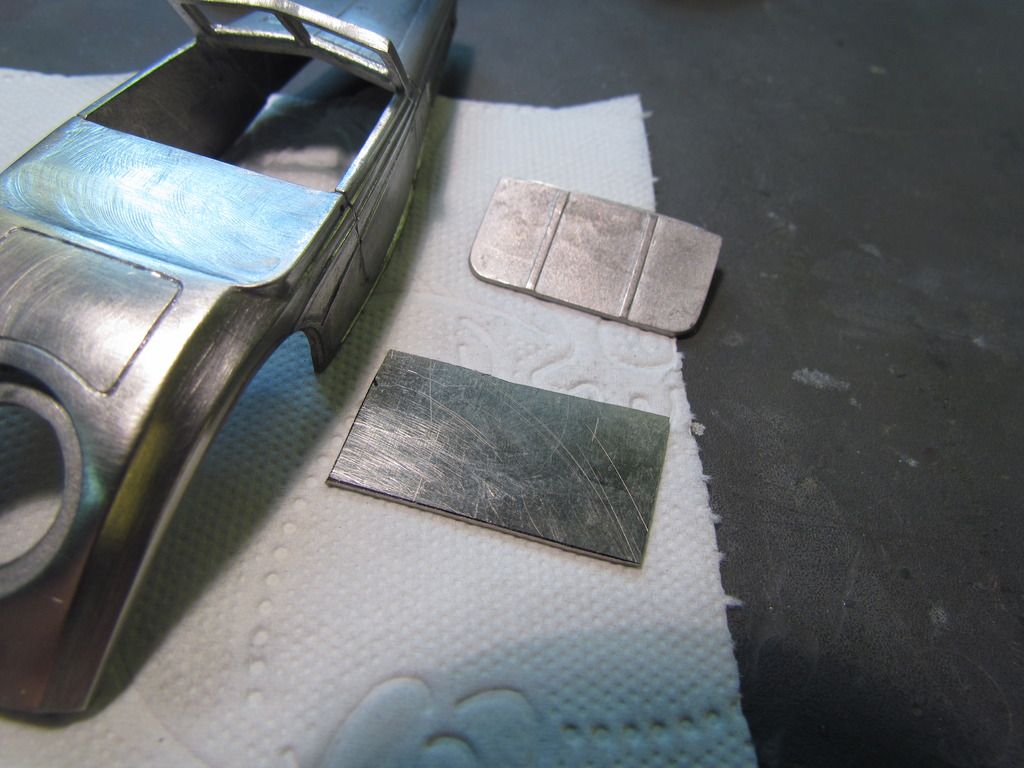 ...ooops, I'm missing the next photos! Stay tuned, to be continued