Edward Pears Stobart (born 18 April 1929), better known as Eddie Stobart, is a British businessman who started an agriculture business in the late 1940s. This became Eddie Stobart Ltd in 1970, expanded to a haulage company during the 1970s with the help of his late son Edward Stobart who gradually took over the running of the company. In 2004 the youngest son William Stobart and Andrew Tinkler (William Stobart's then brother in law) bought the company, eventually the company demerged and became two separate public companies the Stobart Group and Eddie Stobart Logistics.
The business has grown into one of the largest privately owned transport and distribution companies in England today controlling over 2,500 trucks.
Here are a few of the fleet , all in 1/76 scale . I started collecting these a few years ago but have never done anything with them , so I felt it was time to get them out of their boxes and into a display case. Not everyones cup of tea im sure, but if you have an interest in trucks, then they are perfect as they are small enough to display easily, are pretty nicely detailed and most can be bought for under £20.
1969 ERF LV & Flatbed trailer "Lynda"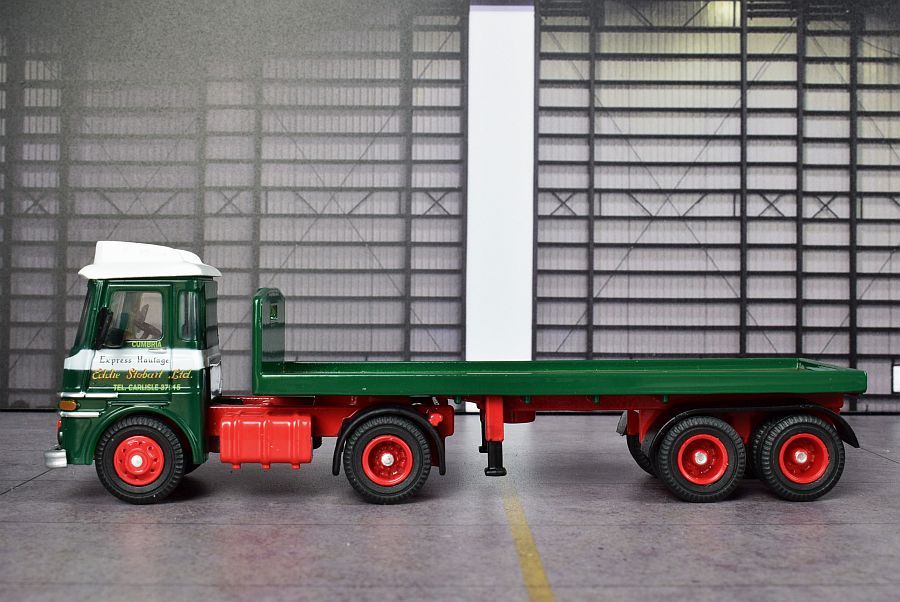 1971 Scania 110 Super & Flatbed trailer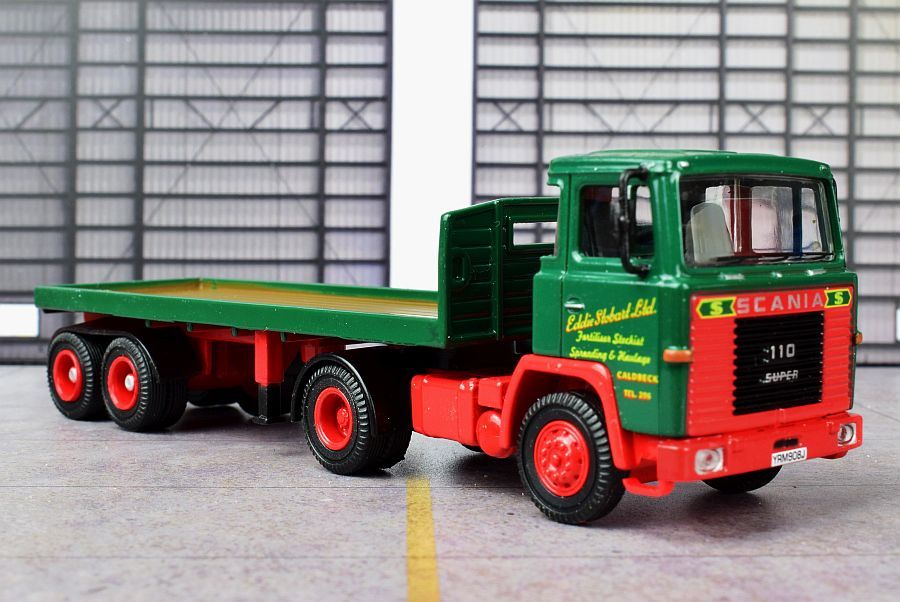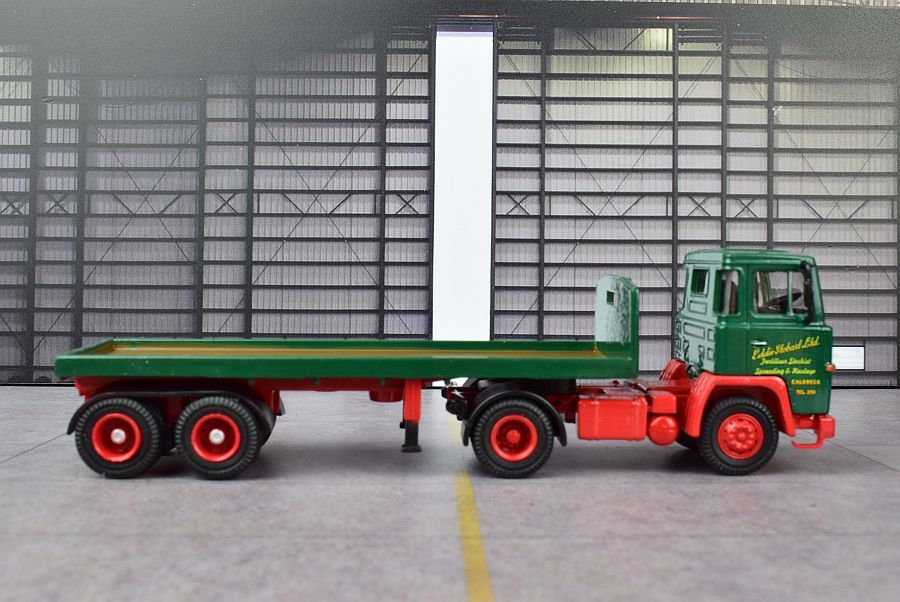 1972 Atkinson Borderer & Flatbed trailer