I have bought each color of Porsche´s 991 GT3 RS from Spark in 1/18. As I saw in Nurneberg that Minichamps (closed diecast), GT Spirit (closed resine) and Autoart (openable composite) also will produce the 991 GT3 RS I decided to sell nearly all my GT3 RS. I just kept the regular silver one and the IAA edition from Porsche.
I sold all the others. All? No, the price for the white one dropped down that much that I decided not to sell this one. But what to do? What about a conversion? Great idea! I did some brainstorming together with a friend. We were thinking about red rims. My friend made a Martini conversion for a customer and he was at a point where the white base model got red rims (without Martini decals). Had a quick look on it - and - it was nice but still a little bit too naked. Cartima would have called this version "Japan edition"
So we were thinking about a sister model of the IAA edition. And we found an original at Porsche. I don´t like fantasy models, so there had to be an original: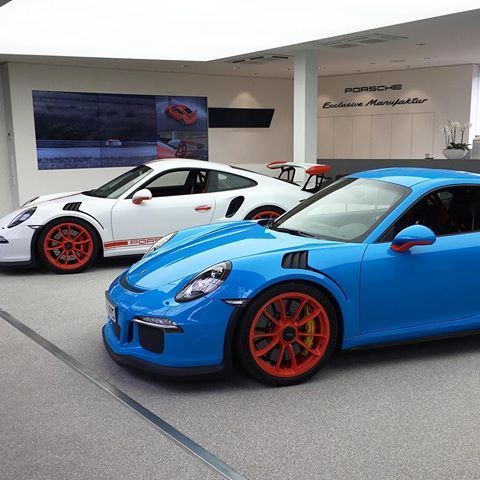 I don´t like the semi-painted side mirrors and I also don´t like the red plates of the wing. So I have to change a little bit my strategy "No fantasy models"
I told him to paint the mirrors in red and the plates of the wing in black. He also painted the rollcage in white as it was black. And the car now is nearly like the original.
Positive and negative
: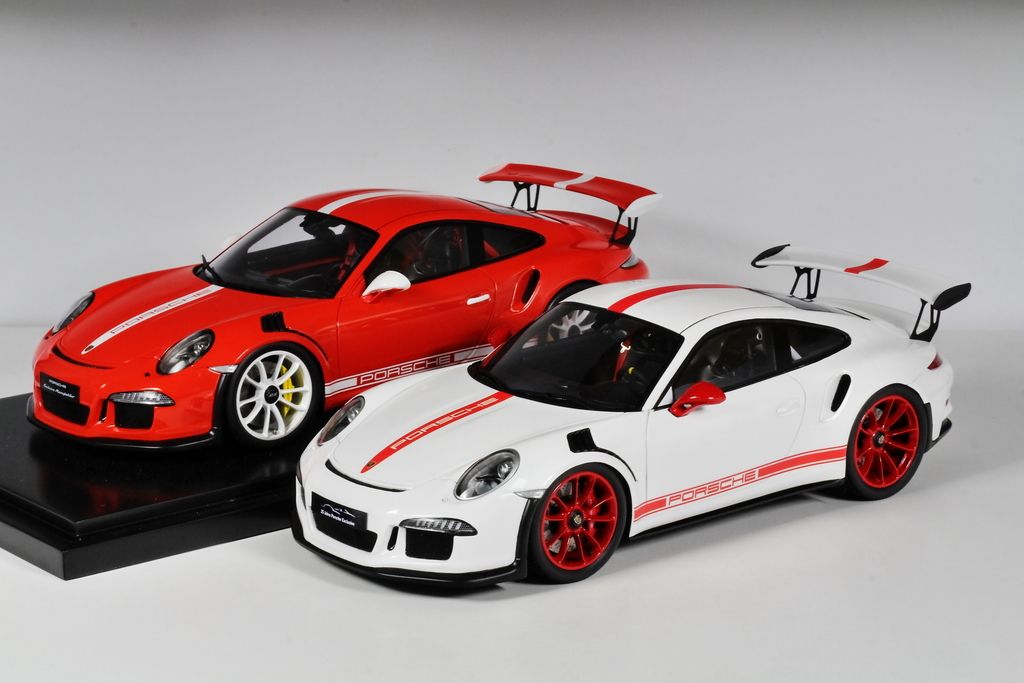 The red stripe is more in the middle than it seems in this pic.