Two additions themes this year - a 1/18 one to be found in this forum and a 1/43 to be found in the normal place. So to kick off
First of the year for me is from Otto of France and is a 1/18th sealed Resin model of Citroens small car of the 80's & 90's.
This model represents the first version Sport which was the first 'Higher' performance version offering twin Solex carbs on its 1.3 giving 95hp coupled with the French tradition of white steel wheels for their small performance versions. However when combined with a basic weight of 640kg due to the use of many plastic panels in non stressed areas this little buzz box certainly didn't hang around. Locally we called them plastic pigs due to this.
Ottomobile - Citroen AX Sport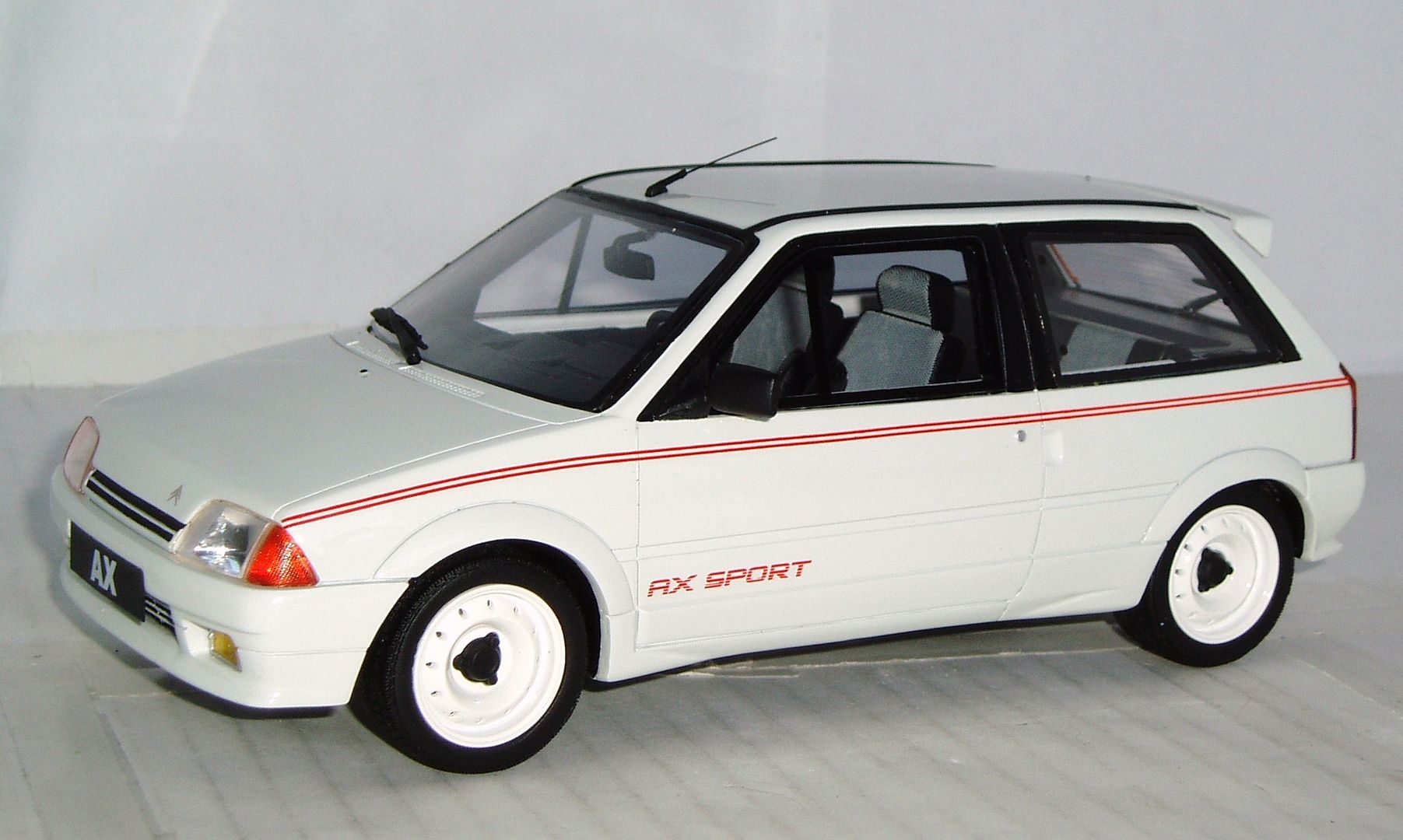 Andy