The Audi Quattro was first shown to the public at the Geneva Motor Show in March 1980 and it was the first successful production car to combine permanent four wheel drive with a turbocharged engine. The original concept dated from the late 70s from observations of the VW Iltis in the snow.
Audi chassis engineer Jörg Bensinger in conjunction with development director Walter Treser developed a four wheel drive car based on the Audi 80 (B2) floor plan, specifically the Coupe variant with which the Quattro shared many components, so much so that the internal production code was the same.
Introduced to the public in late 1980, early cars featured a turbocharged in-line 2144cc 5 cylinder engine which produced 197hp and 210 lb/ft the car stayed in production until 1991 going through 3 variants of engine (2144cc, 2226cc and 2226cc 20v) and two facelifts before production finished after 11,452 cars.
Minichamps - Audi Quattro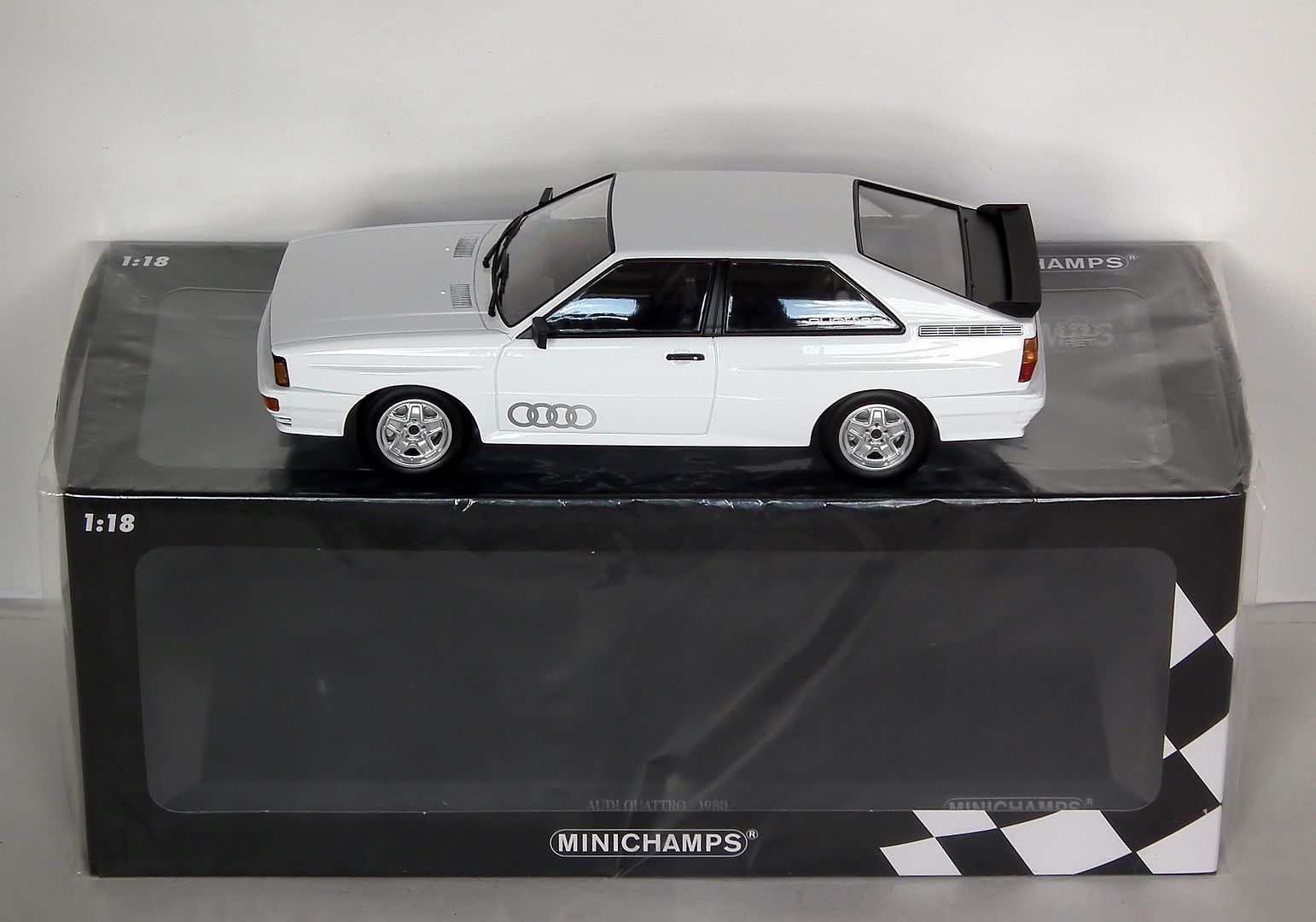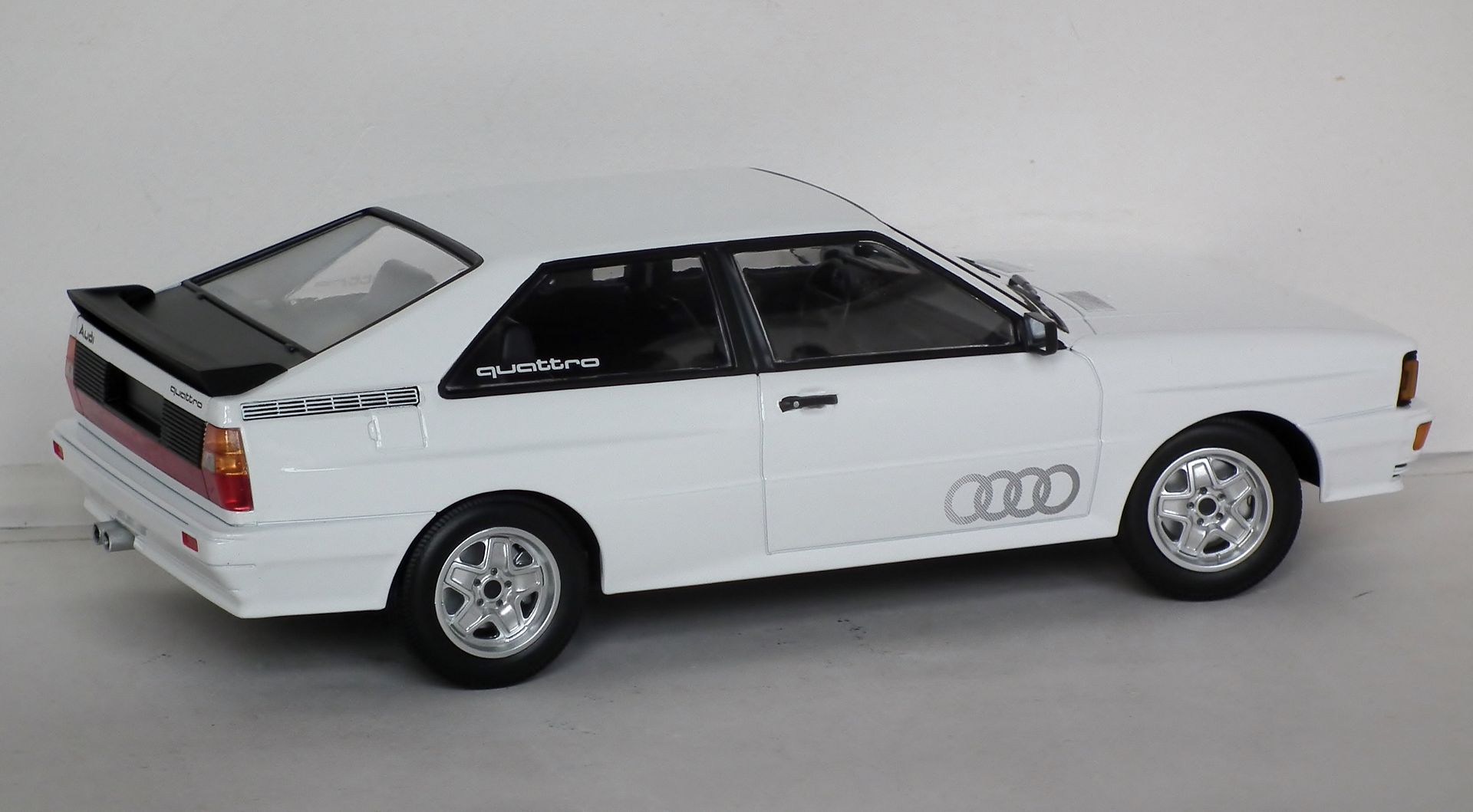 And a couple of comparison shot with the Autoart version released some years back
Minichamps Audi Quattro (WR 10v) vs Autoart Audi Quattro (MB 10v)