This aircraft was the first with a working gear that allowed shooting through the propeller without shooting it off.
Therefore in 1915 began the
Fokker Scourge
that created much fear in the allied airmen for about six months until their aircraft caught up and surpassed the Fokker Eindecker. And the air superiority race continued until it ended in 1918. More to come.
The kit.
The machine gun and wires that warp the wings to essentially create ailerons are seen here, as are maps in holders on the wings to the right and left of the cockpit.
This Fokker Eindecker II # E37/15 was not only flown by Max Immelmann but also Oswald Boelcke who formalized the early rules of air fighting which are still used today.
Note the radial engine
Top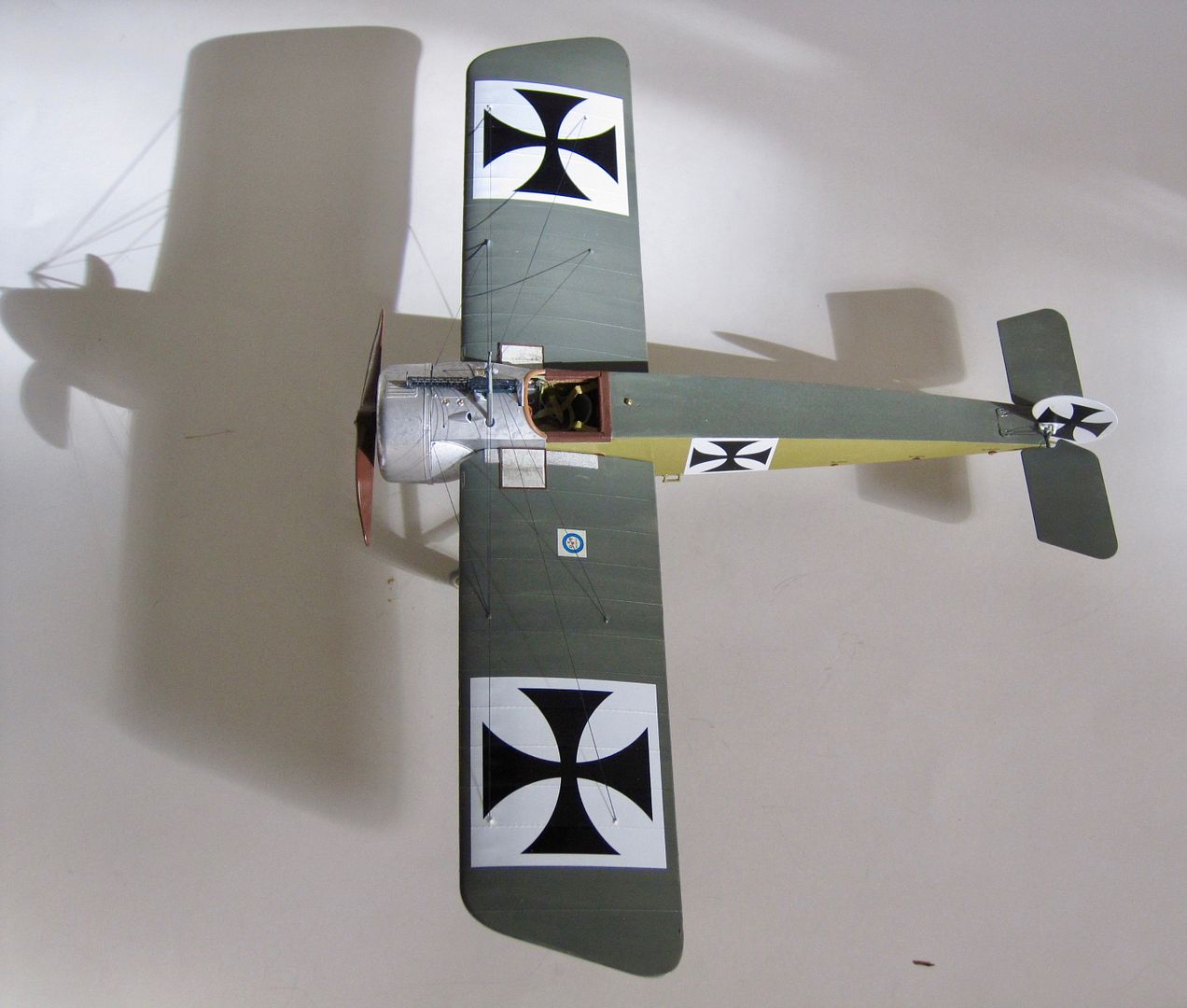 Bottom
In my "sky" chasing Snoopy, a faster and newer Roland is just ahead
All of the aircraft in flight with Snoopy in his Sopwith Camel leading the flock. The Fokker Eindecker is at the far right.
To see other aircraft go to
viewtopic.php?f=19&t=11994