This Roden kit is unlike those by Wing Nut Wings but the price was right, and after many frustrations built up into a nice little model.
Many pilots of the time believed that the D.III with the "corrected" engine was superior to the Fokker DVII, but too few were built to effect the air war. History:
http://www.cbrnp.com/profiles/quarter1/sswdiii.htm
The most famous D.III is that of Ltn Ernst Udet, however it is unknown if it was ever flown in combat. The name on the side (LO!) is that of his fiancée Elanore 'Lolo' Zink, and was carried on all his aircraft in 1917-18. Udet survived the war with a total of 62 victories second only to the "Red Baron". This model is of Ltn Udet's Siemens Schuckert D.III, Jasta 4, Metz Aerodrome, September 1918.
The Kit
Built
The powerful counter rotating 11 cylinder radial engine,
Built.
Opening up the lower engine louvers
Some cockpit bits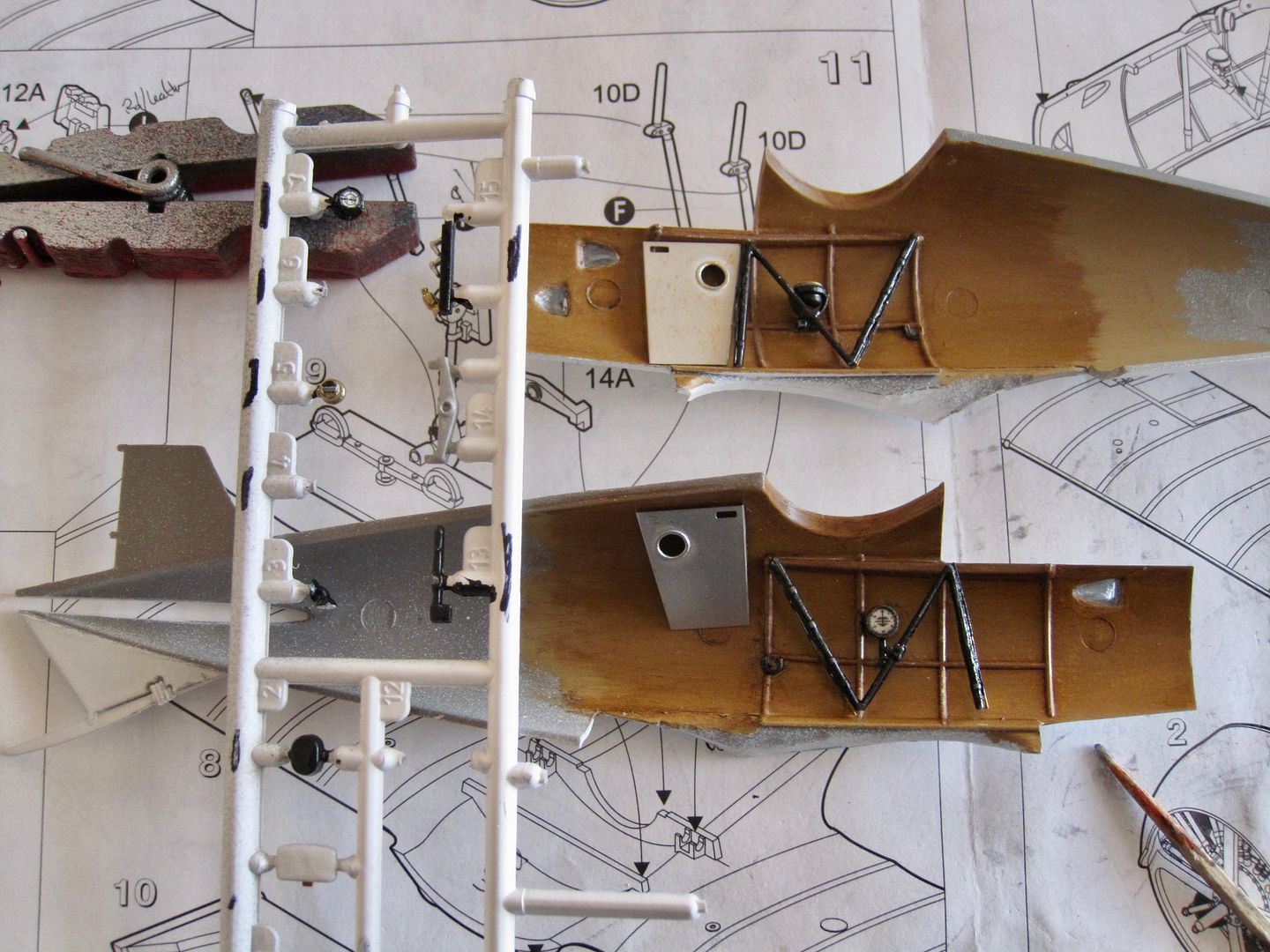 Aftermarket P/E panels
Fuselage gluing
Wing attachment - what a pain
Had to match surfaces, not fun.
Red
Decal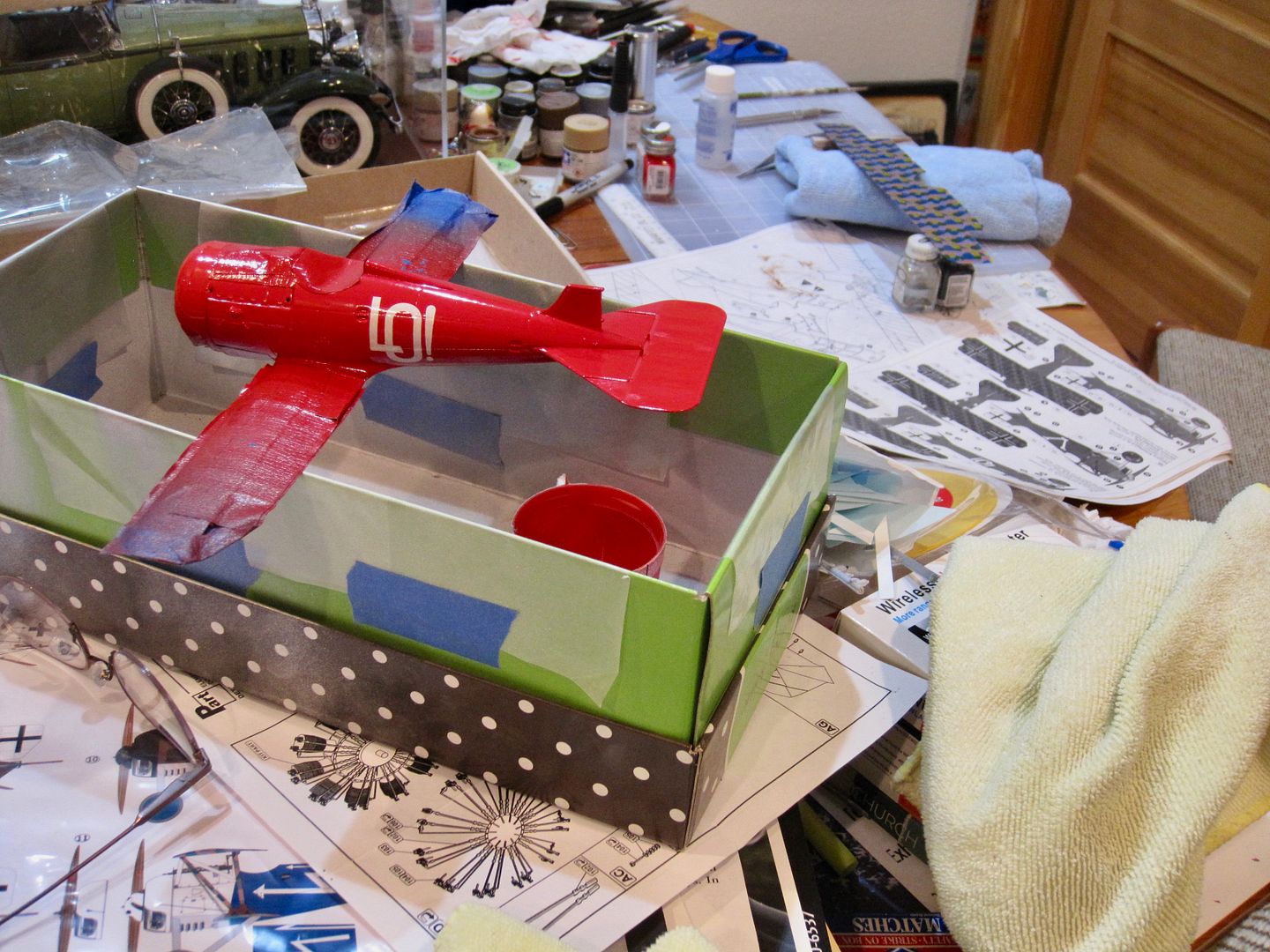 Wing camo decal, very fragile, more frustration. Hairdrier on Lo heat proved very helpful. Pink on bottom.
Darker colors on top