WNW Fokker D.VII F (Fok), the F meaning using the superior BMW engine vs the ubiquitous Mercedes.
Was working hard on it but will not be able to finish until April due to travel. "Close but no Cigar" is where I'm at in regards to finishing.
I hope you enjoy the pictures.
Cockpit details which won't bee seen once built and neither will the engine's, (but I know they are there).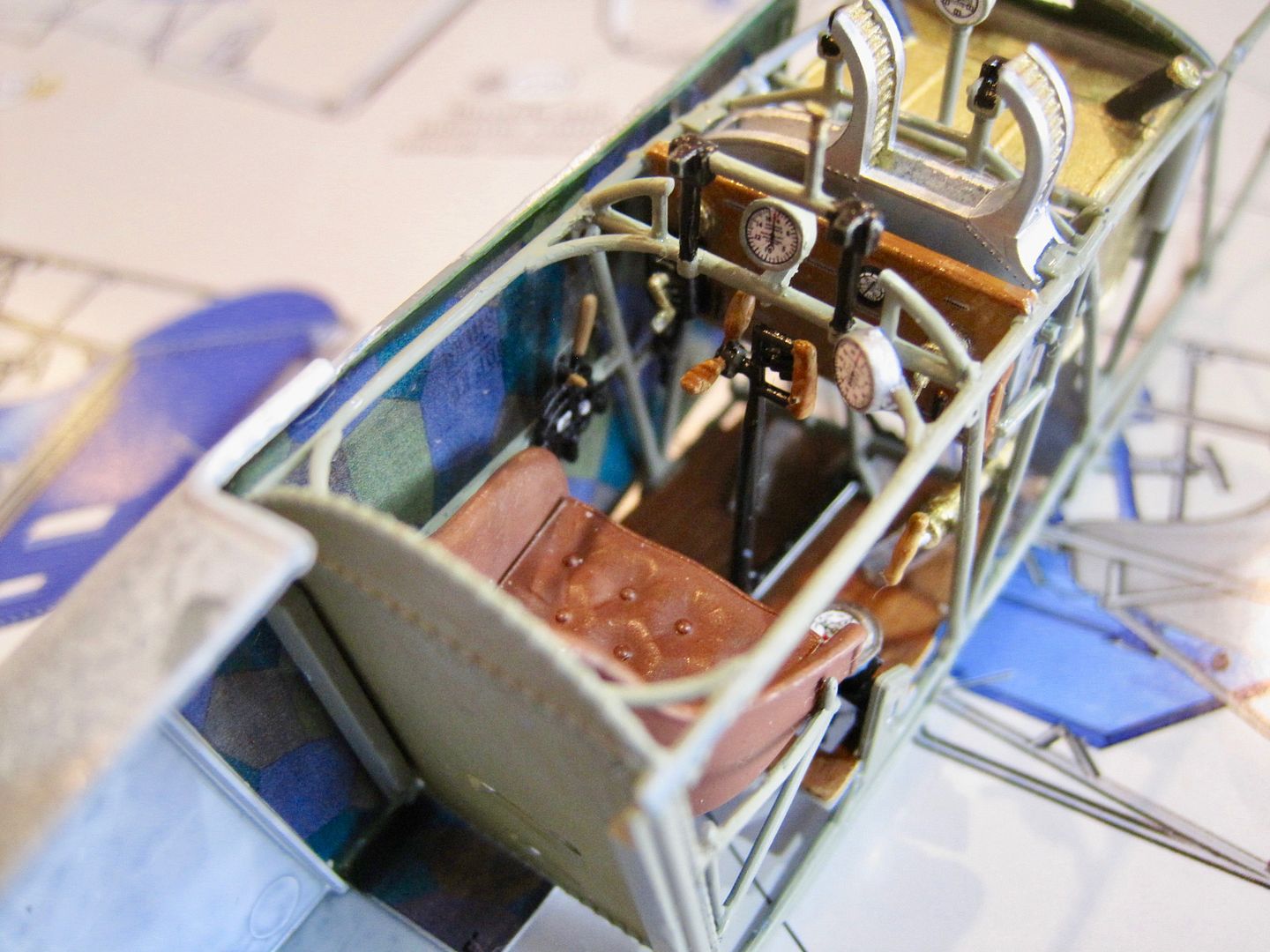 I like how the "leather" seat turned out.
Little BMW roundels on engine are a nice touch
White paper shield to protect from the white paint needed for the Aviattic decals adherence, the decals are quite wonderful by the way.
Fuselage done now.
How about that under pink. Any one know why used and how effective these colors (esp. the pink) were?
Top and bottom camo contrast
P/E radiator and white cowl paint where I scratched the edge with a #11 Xacto blade for a guide and hand painted it.
White pieces
The decals linen fabric look. Now tha'ts detailing.
Rusty exhaust
Machine guns
The top engine shroud had to be shaved (grey unpainted portion) to get it to properly fit
Unfinished and this is a s far as I got, should be packing and loading the car right now.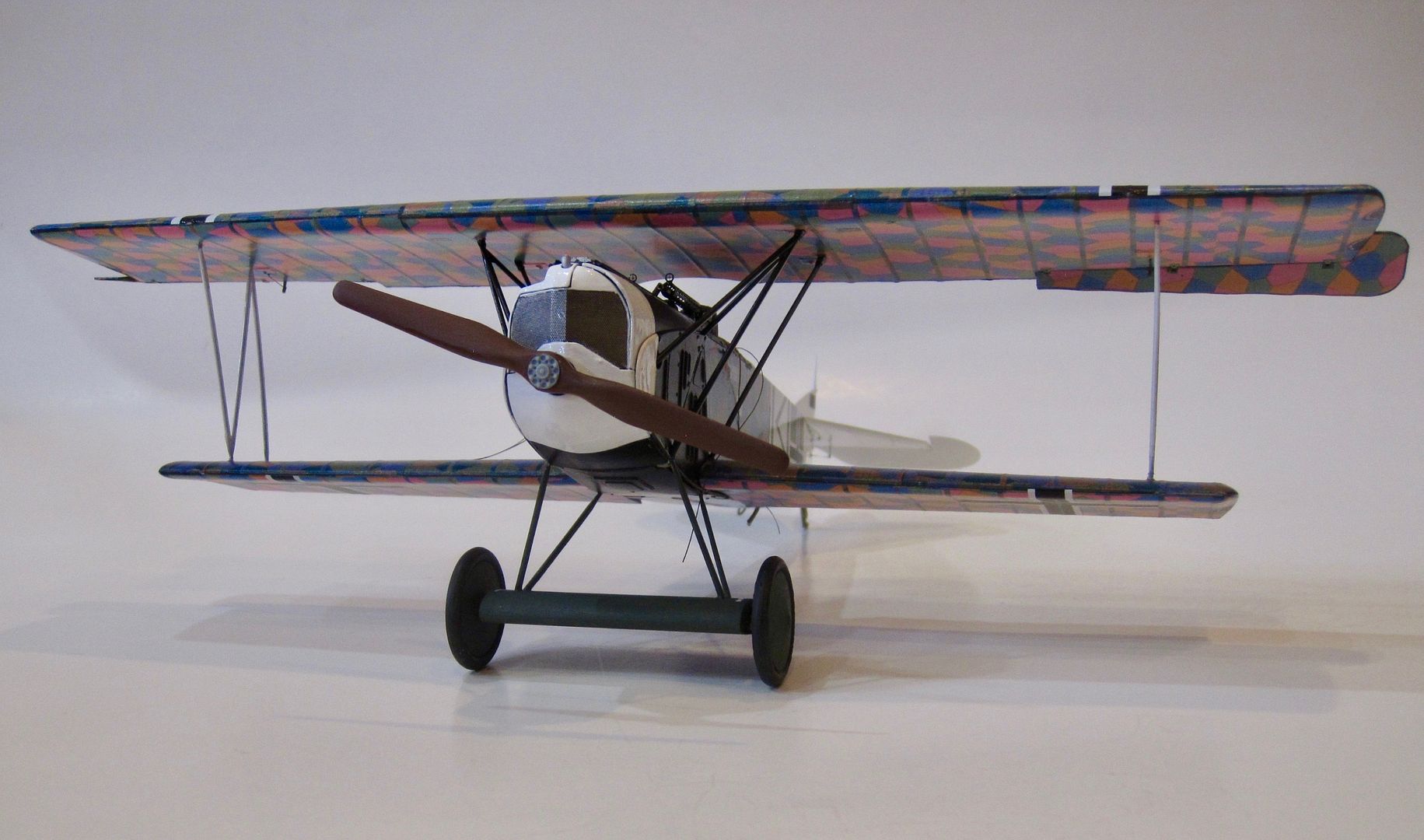 The blk/white contrasting tail is rather cool IMHO.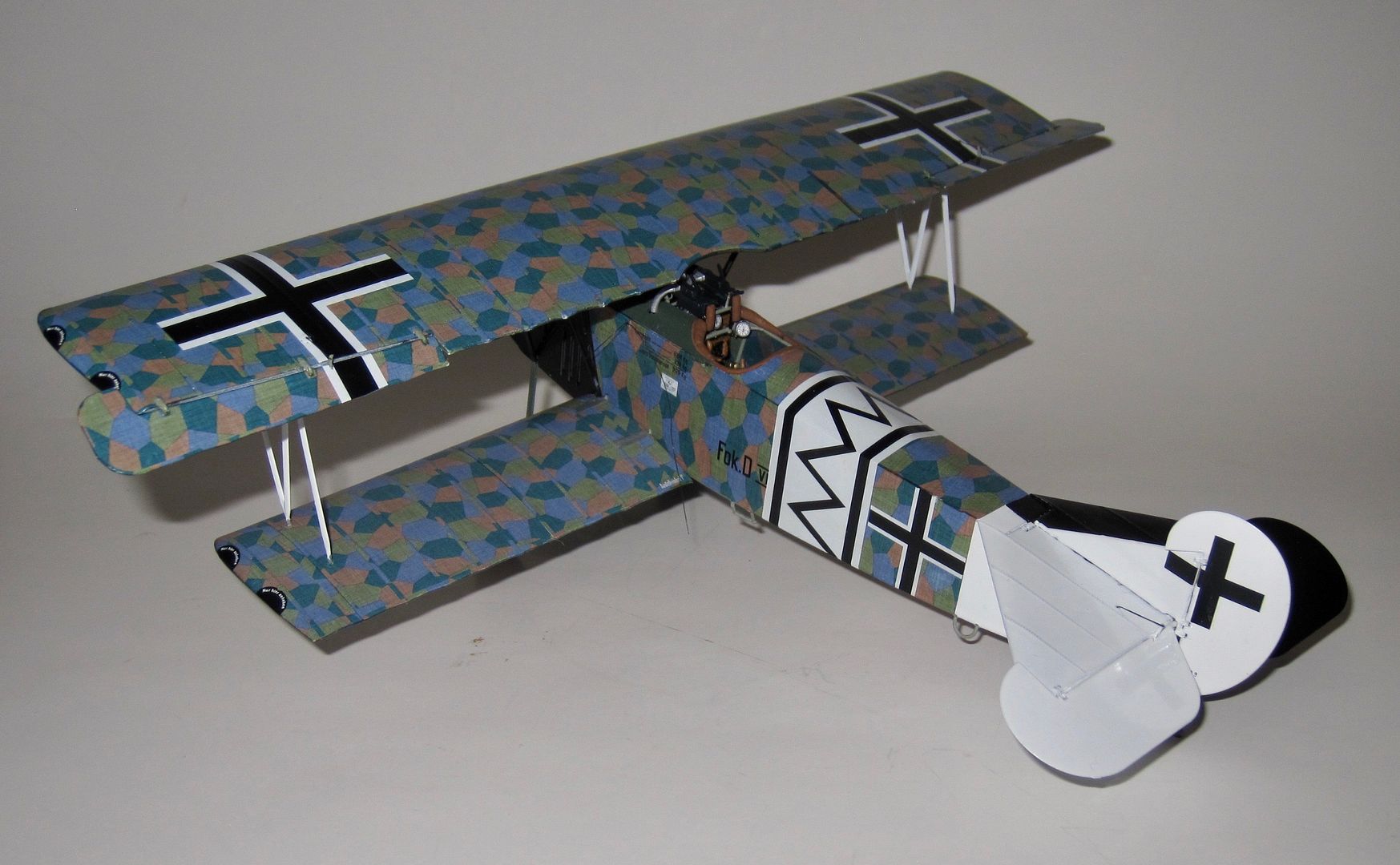 PS The louvers are open, a nice touch by WNW
PPS Sadly, Udet's LO (1918 Siemens Schuckert D.III) fell out of my sky. Plan repair in April.