A fascinatingly painted Albatros which only flew for a few short weeks in June and July of 1917 as far as I can tell. Ltn Wolf's Jasta 5 Albatros was one beautiful "butterfly" which is what many UK pilots called their colorful opponents. I hope you enjoy the pics.
Hidden details, seat and belts, upon the beautiful instruction manual.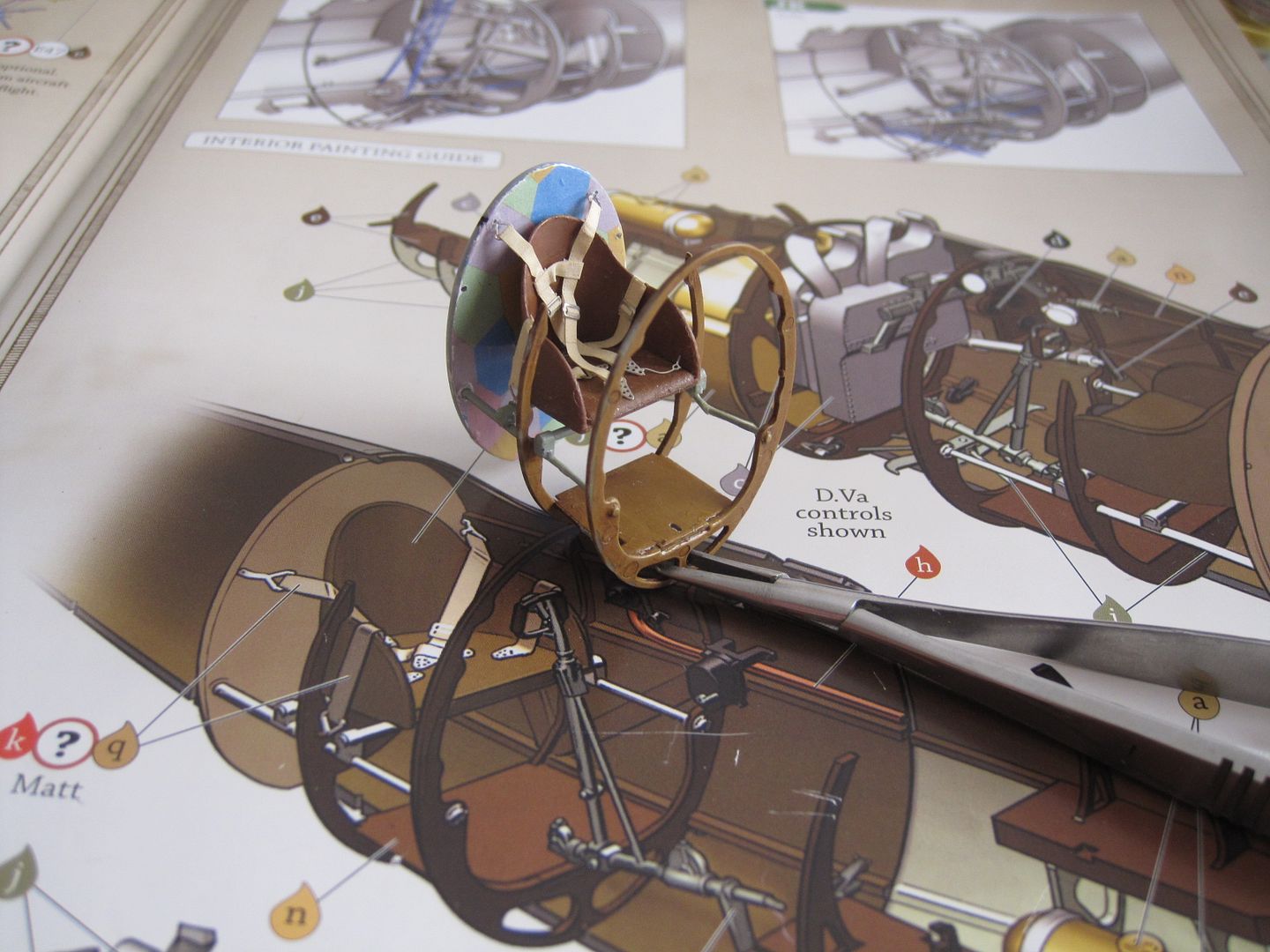 levers made of wire, big things, but one reference photo showed them this size
Decals
Mercedes and rusty exhaust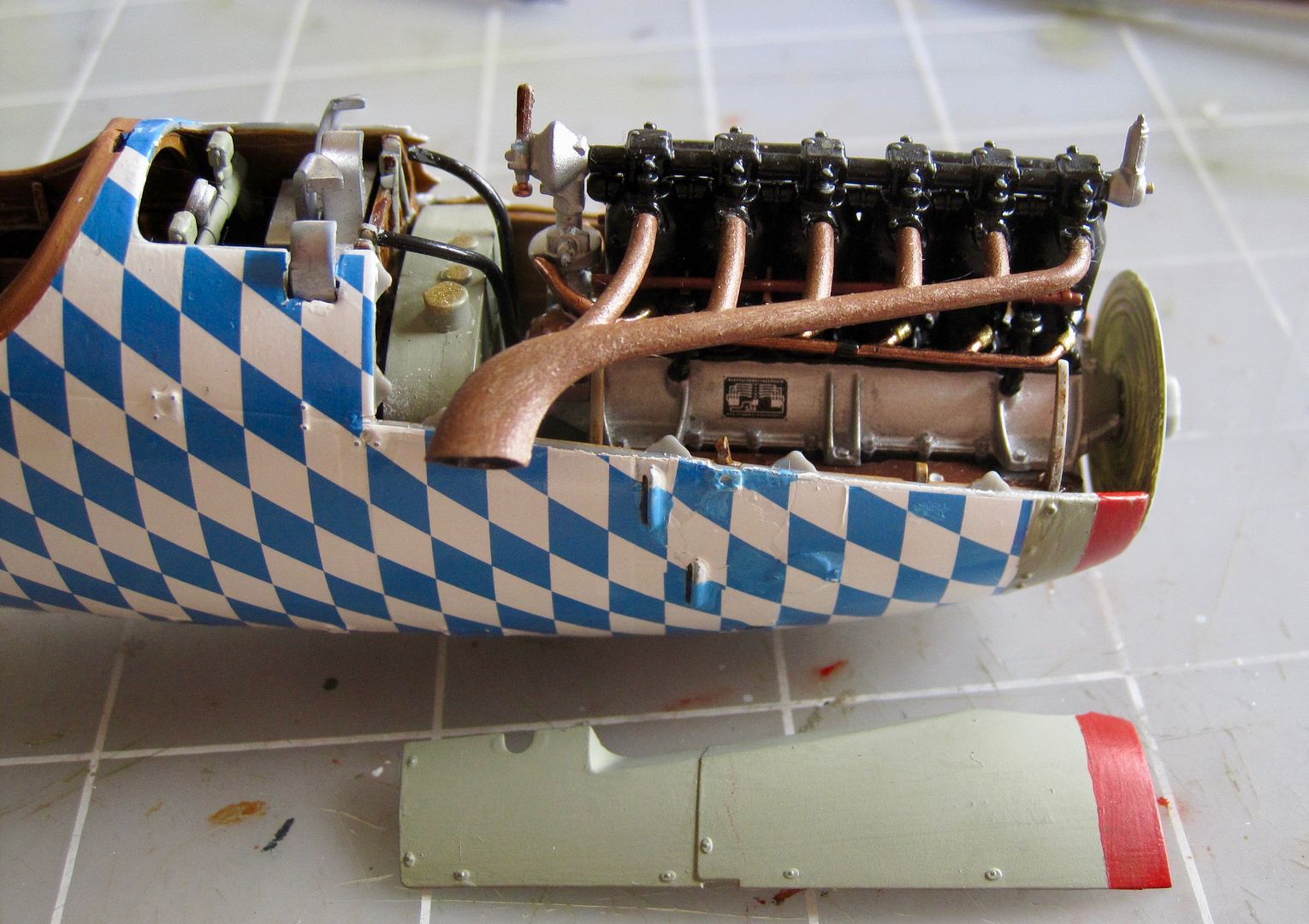 Machine guns, carbs, and other things fitted
Wing attachment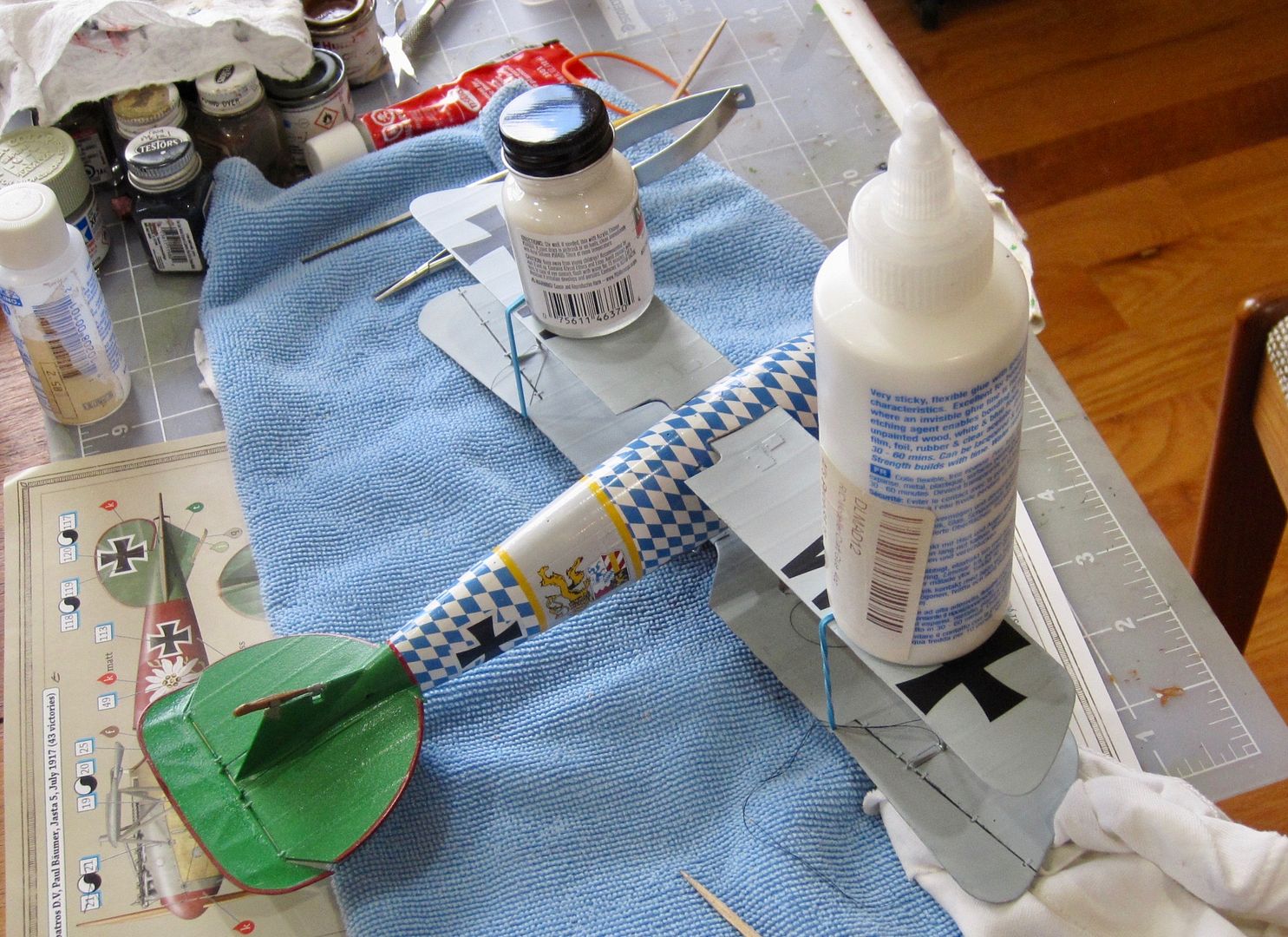 Finished, with the starboard crest in full display.
The port side crest is different. Who was this Ltn. Wolf with his fancy plane and crests?
Underview
Compass is mounted on the floor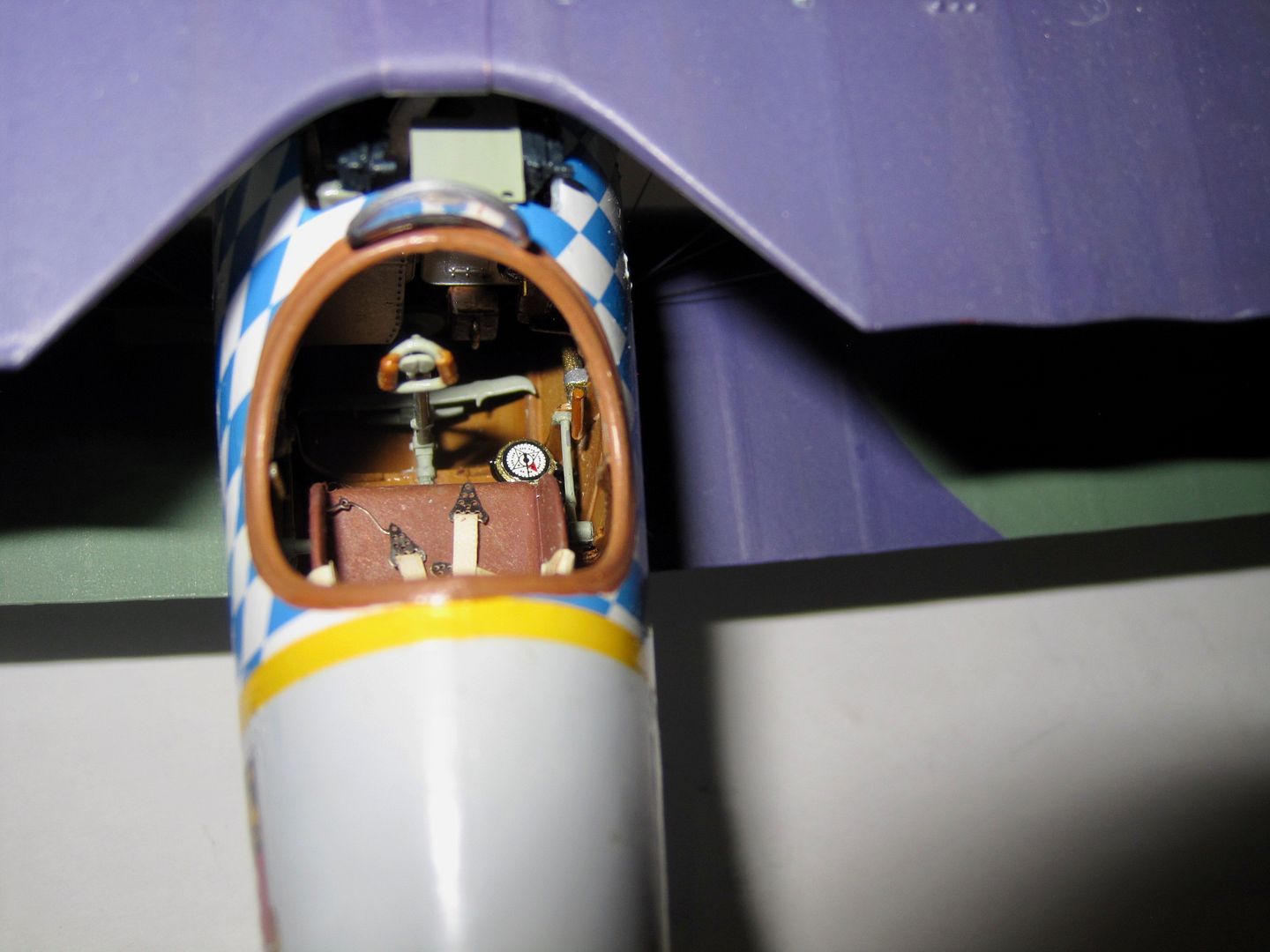 Those extra large levers again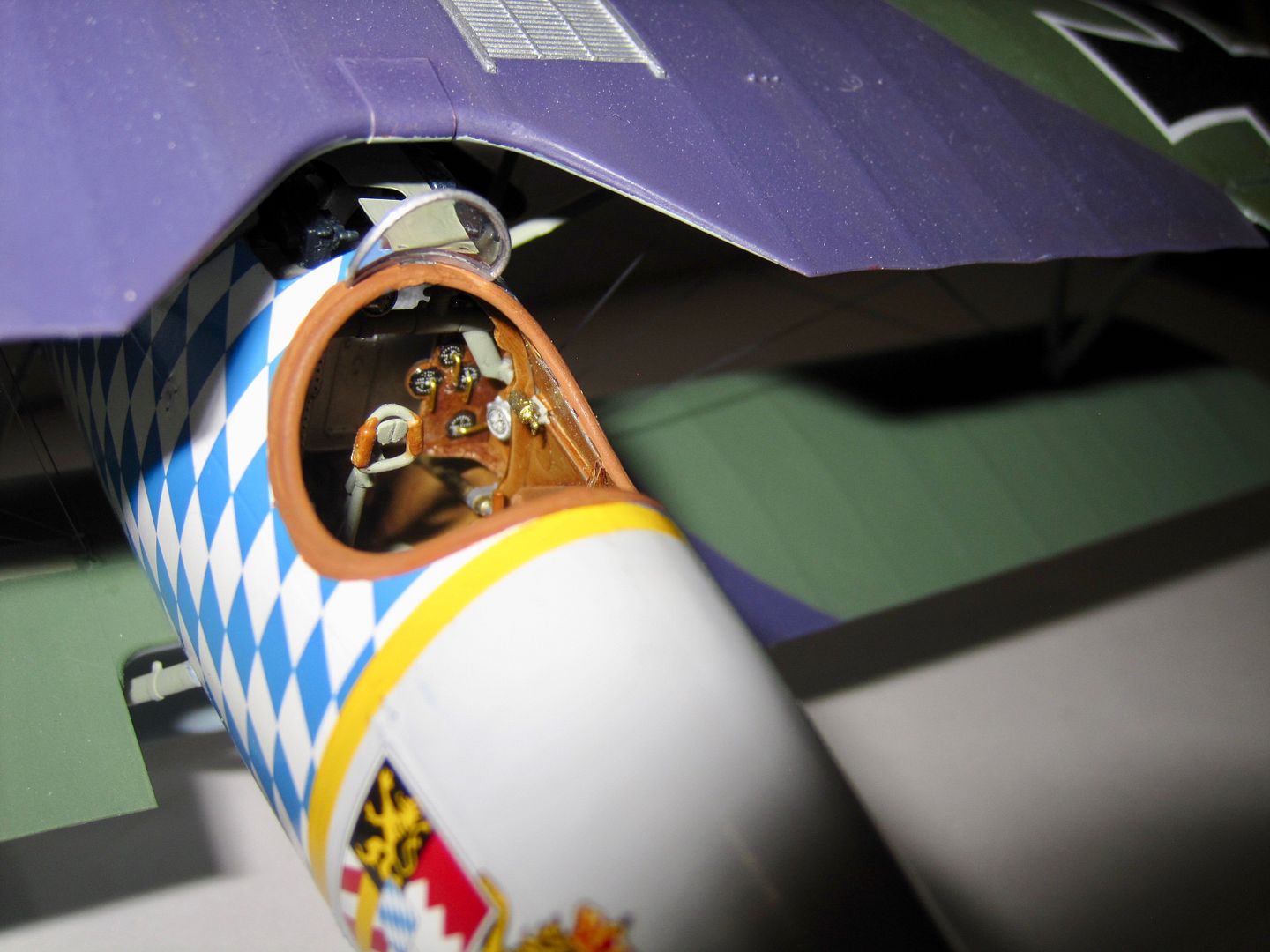 Top side of the wing's camoflage with the rectangular silver radiator mid top wing.
Hand made laminated wooden propeller by LF Models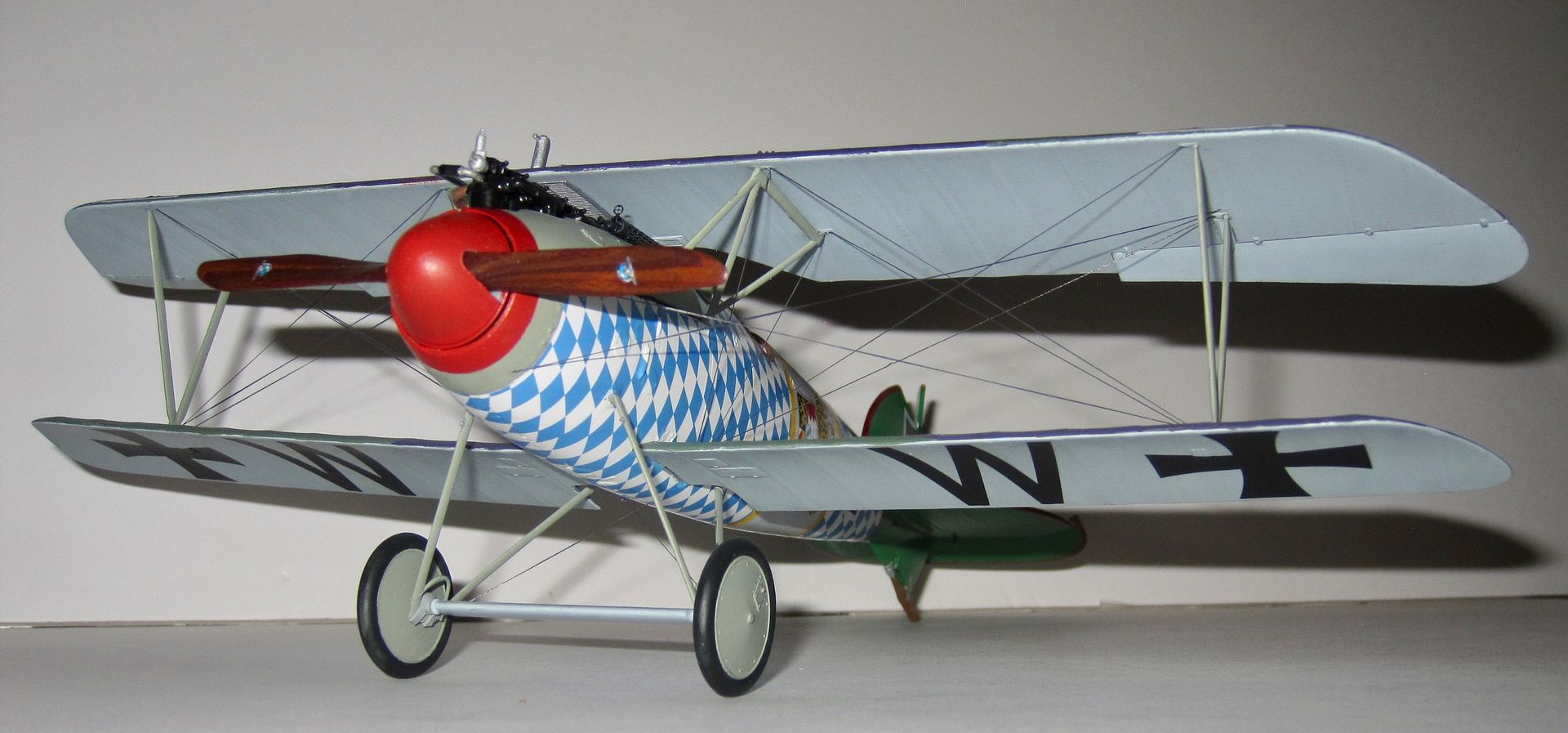 She is flying now, chasing Snoopy who at far left obscuring a Jim Clark Lotus poster.
Snoopy has finally turned the corner, hoping to escape the following circus. As soon as 2 or 3 more models, yet to be built, are in the line he will have then flown West, across the room, thus losing the the Germans by flying into the setting sun.