Voss vs seven British SE 5's.
Hi Folks,
I hope you enjoy the pics and the story.
Steve
The finished model on the kit's box art which is called "the last dance" if I remember correctly.
A brief description of the fight.
http://www.theaerodrome.com/aces/germany/voss.php
Ltn Voss was possibly the most gifted pilot of the war, a longer history here.
https://en.wikipedia.org/wiki/Werner_Voss
The Fokker F.I was the precurser of the Dr.I. Only three were built, Fok FI 101/17 was kept by the factory,
Fok FI 102/17 was given to Manfred von Richthofen, and Fok FI 103/17 was given to Ltn Werner Voss,
the two most renowned German aces.
A colorized picture of Ltn Voss with his Japanese kite faced engine cowling.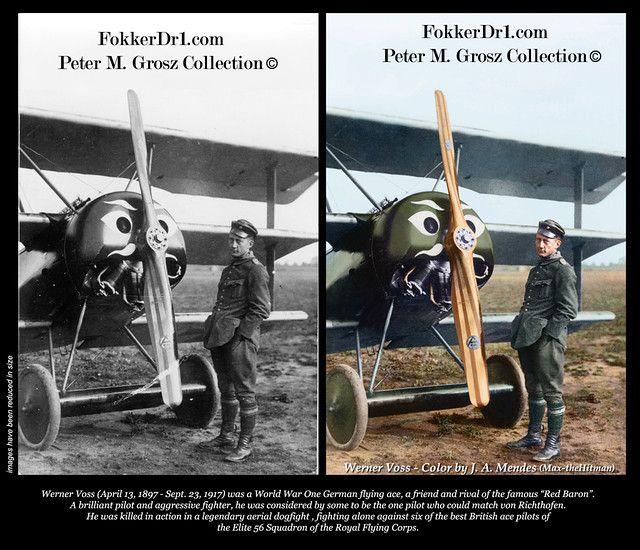 Different paintings of the fight.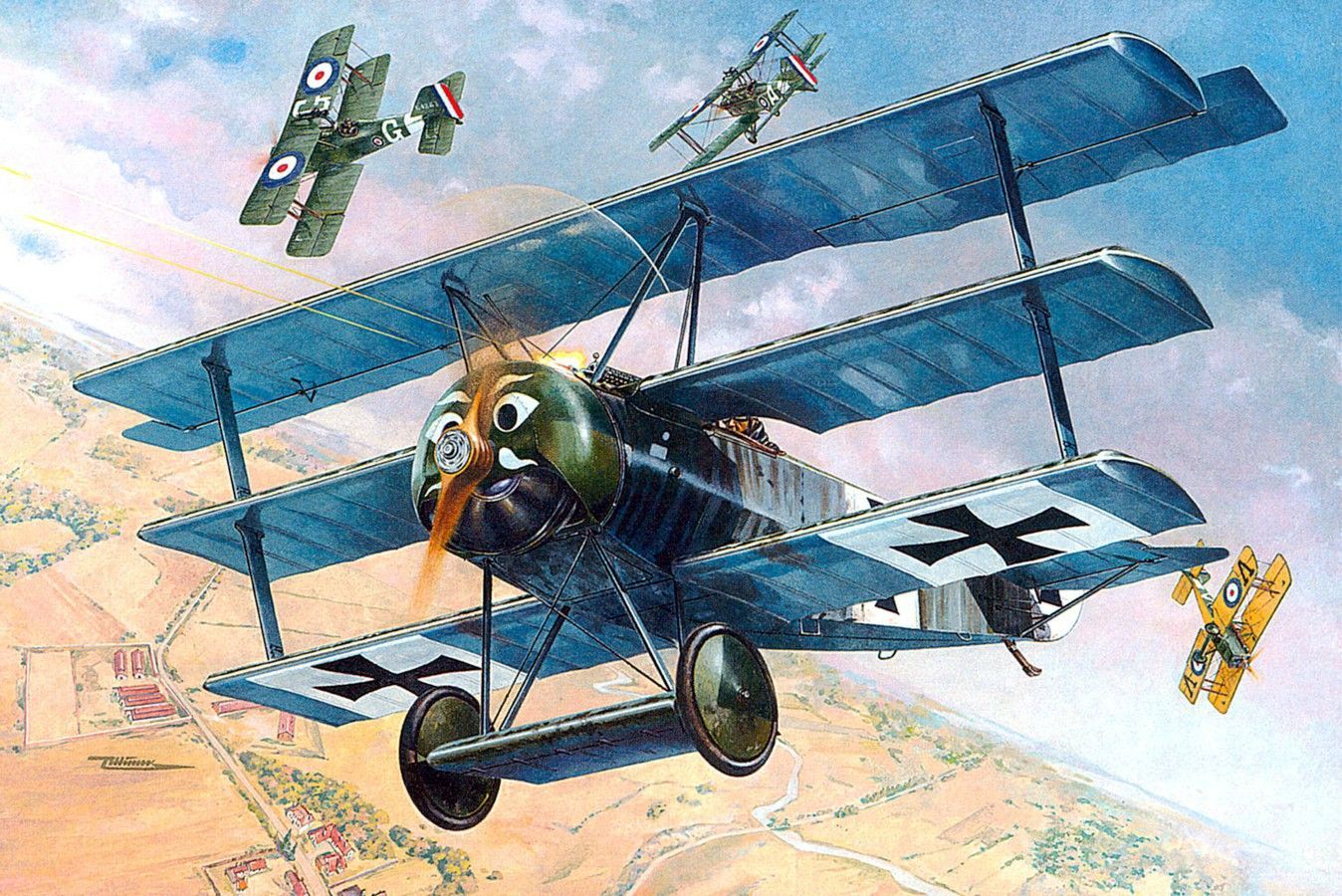 A bit of the build - things now difficult to see.
Cockpit framing and the throttle linkage
Some progress
The layout prior to disappearance inside the fuselage. Silver ammo cans, floor, seat, and sides
Engine front
Fuselage together now and painted gloss white for the decals adherance.
Decaling
Done
Ammo belt
Wings and stabilizer
Machine guns in place means top wing can now be mounted
Prop painting
Under surface linen shown in non painted white, rigging, and top wing attachment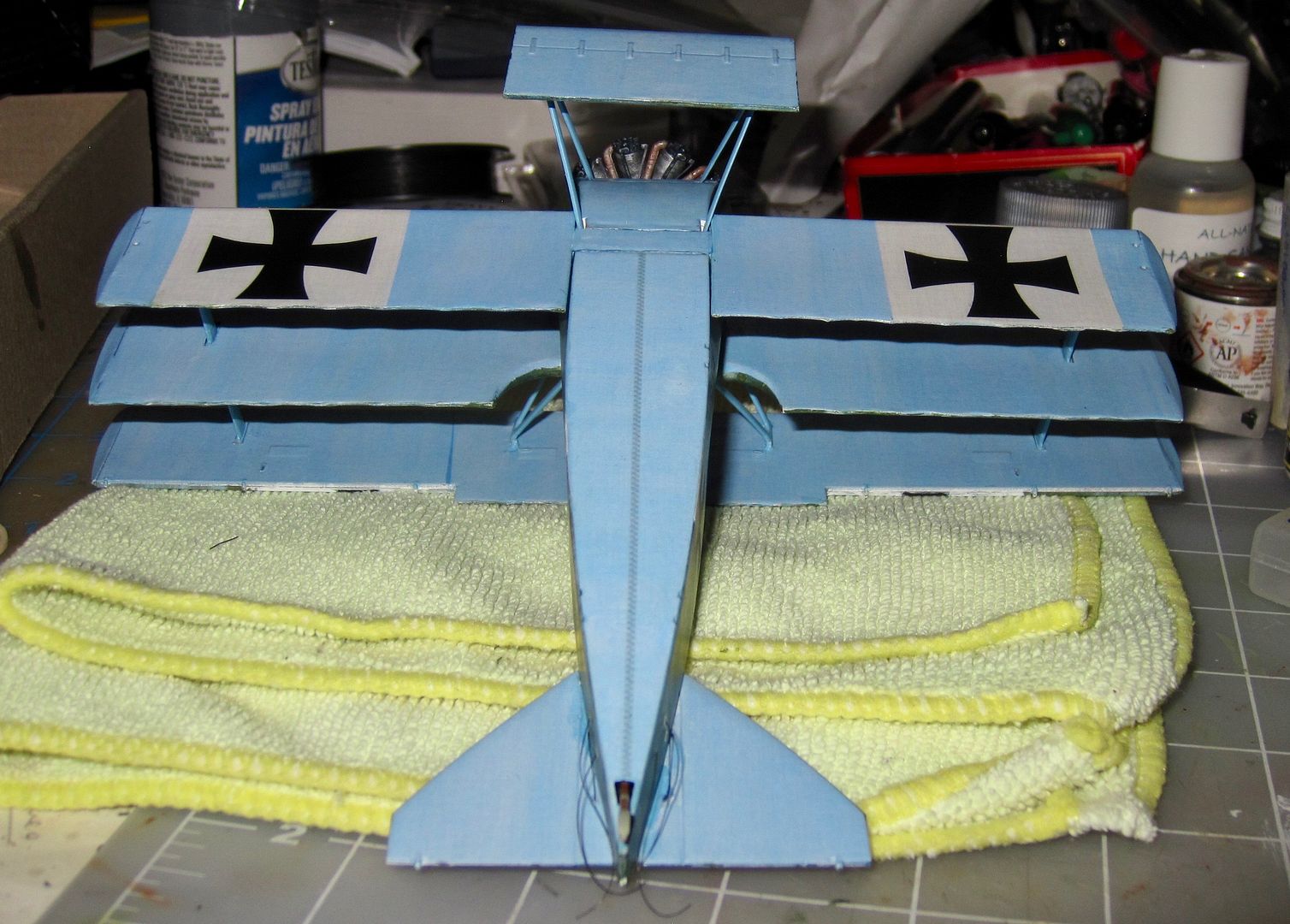 Finished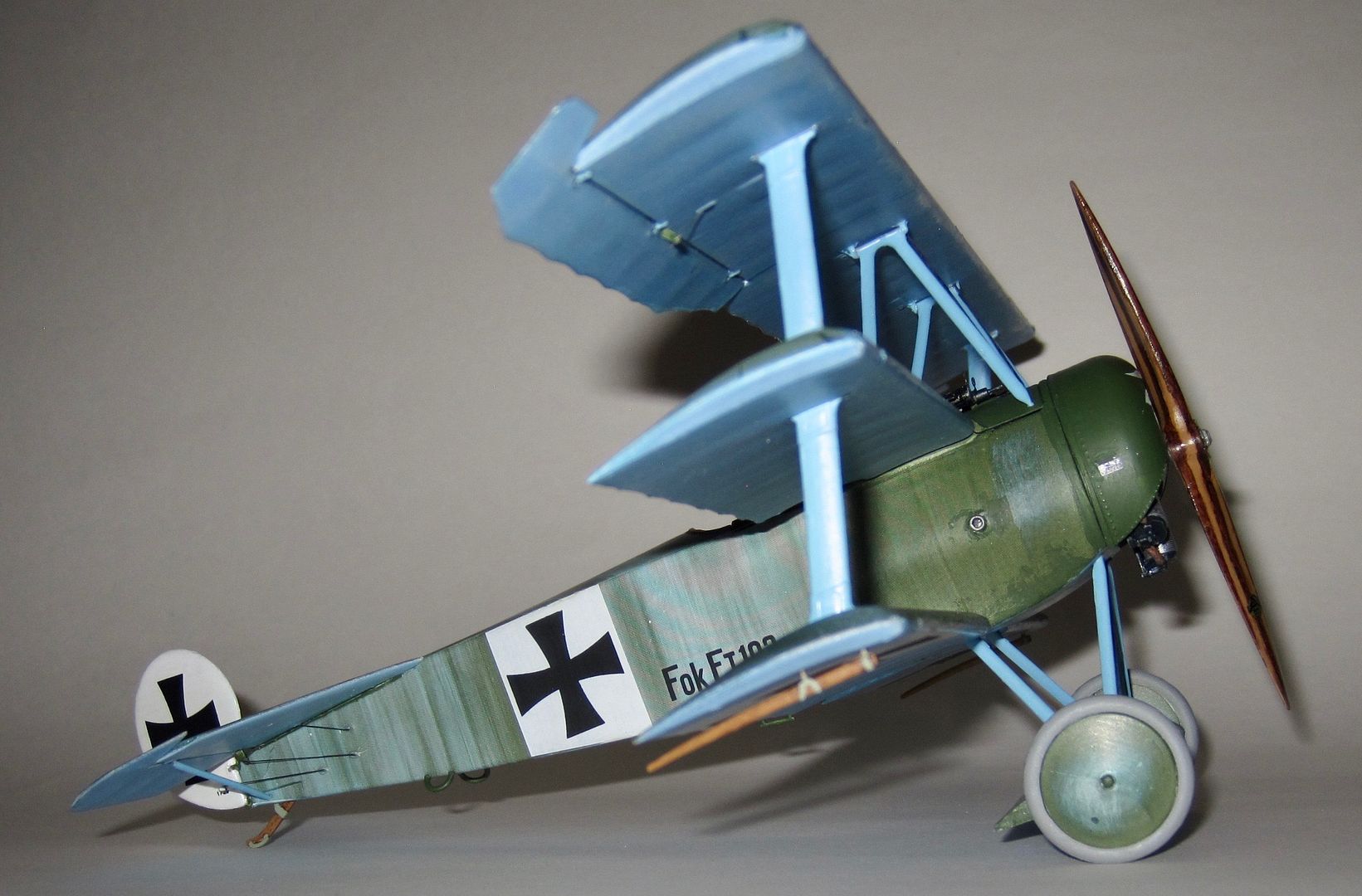 Flying now
With some other colorful German "butterflies" chasing Snoopy (far left) with the Red Baron just behind in hot pursuit.