I don't normally collect model ships, but 5 - 6 years ago when I was doing a lot of work with MSC Shipping, they presented me with this model of the MSC Flaminia container ship.
The MSC Flaminia was built in 2001 and has a length of 289m, a beam of 40m and her gross tonnage is 75,590 tons. The model, at about 70cm, is approx 1:400 in scale.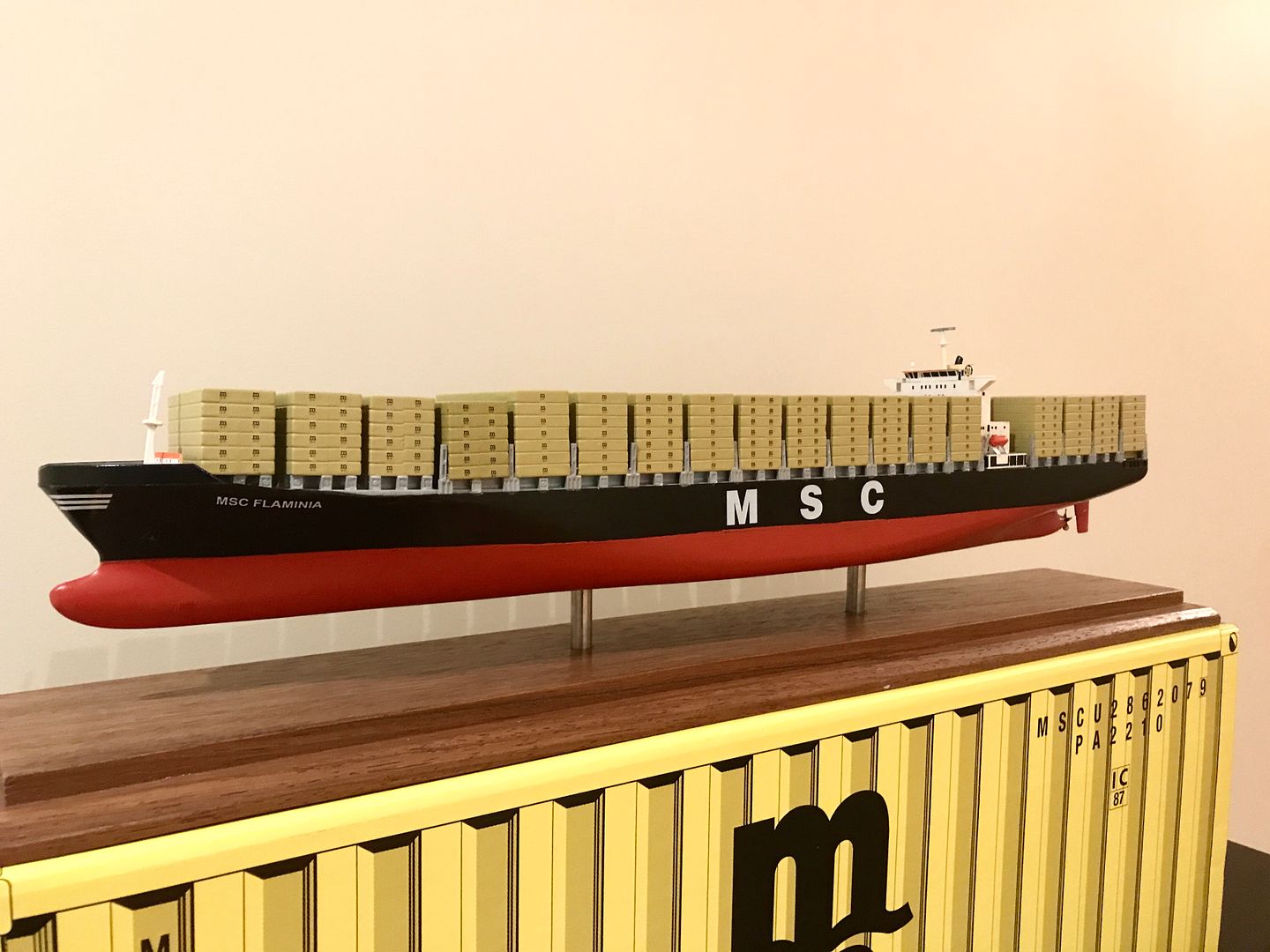 Not long after I received the model, the ship was damaged and 3 crew were killed after a fire and explosion on board in July 2012 as it was sailing from the US to Europe. It was estimated that approx 1,000 containers were damaged or destroyed in the fire. After the fire had been brought under control, the stricken ship was towed to Europe and arrived in Germany in September 2012 :
In March 2013, the ship was sent to Romania for repairs, re-entering service in July 2014.
Now my question is what to do with the model. It takes up quite a bit of space.....space I'd rather dedicate to my 1:43 models. If anyone has an interest, send me a PM (just beware of the postage costs !).