A hobby for winter, anyone?
Posted: Sun Nov 06, 2016 2:38 pm
I bought a number of O-Gauge card kits of buildings to use as background for my displays, but I was a bit optimistic, and have a couple left over! Does anyone fancy a pub or a cinema?
They are very straightforward to make - a sharp knife, some glue and a bit of patience will see a half decent job, and with a bit of care and inspiration they can be personalised with more detail: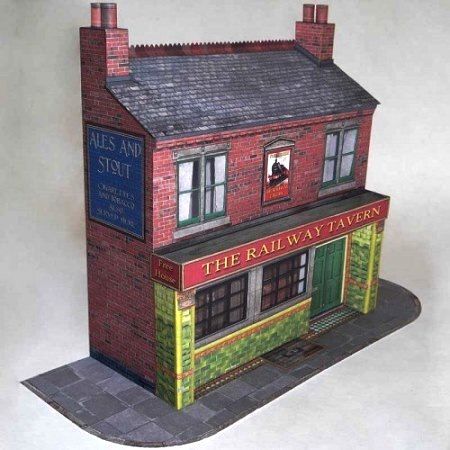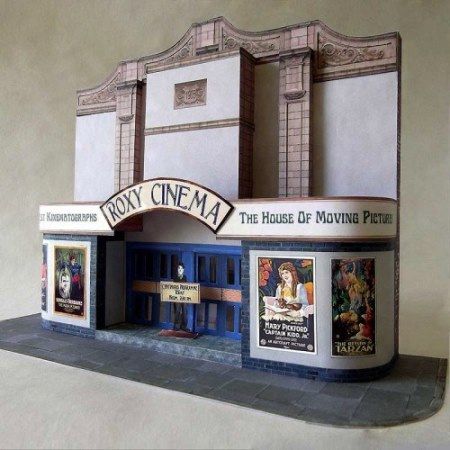 They retail at something over £12 each, so I suggest £6 each plus postage - they are still unopened in their plastic bags, and consist of something like ten or twelve A4 sheets of card with full instructions.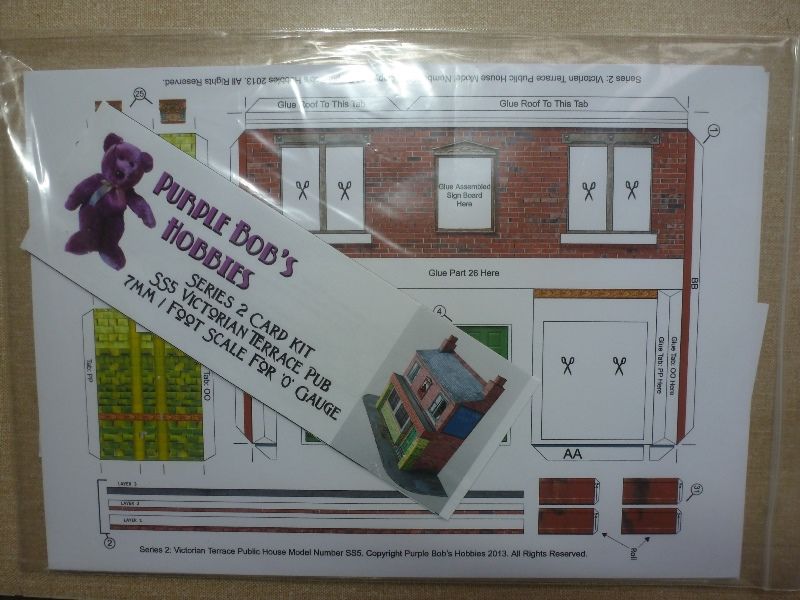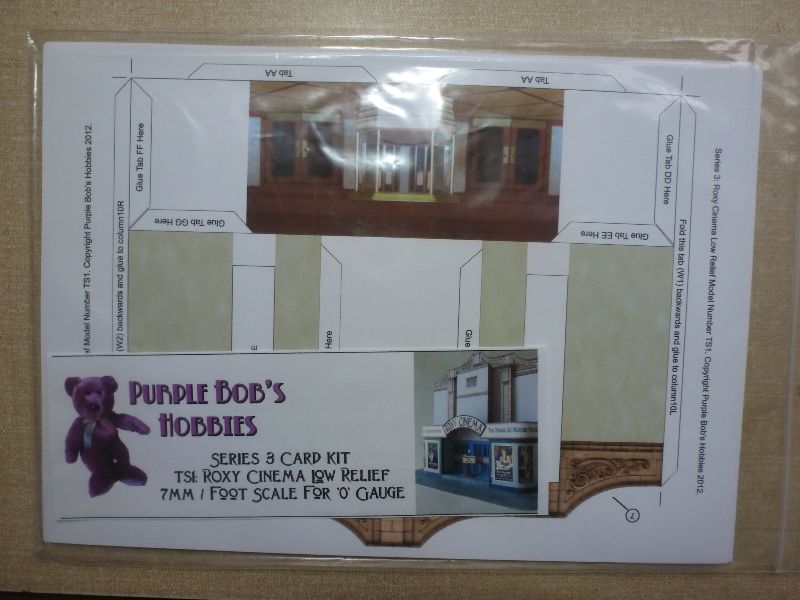 This shows what I have achieved - I cut them down in depth because my shelves were quite narrow, the standard kits are about 3" (7cm) deep: