Boost Gear's coverage is at the following link. The way they did the photos is a little weird in that you have to click on tiny thumbnails to see the larger images. Better than nothing I suppose and some things not seen in Nuremburg.
http://minicar-fs.jp/html/page250.html
These Ebbro Sunnys are very tempting: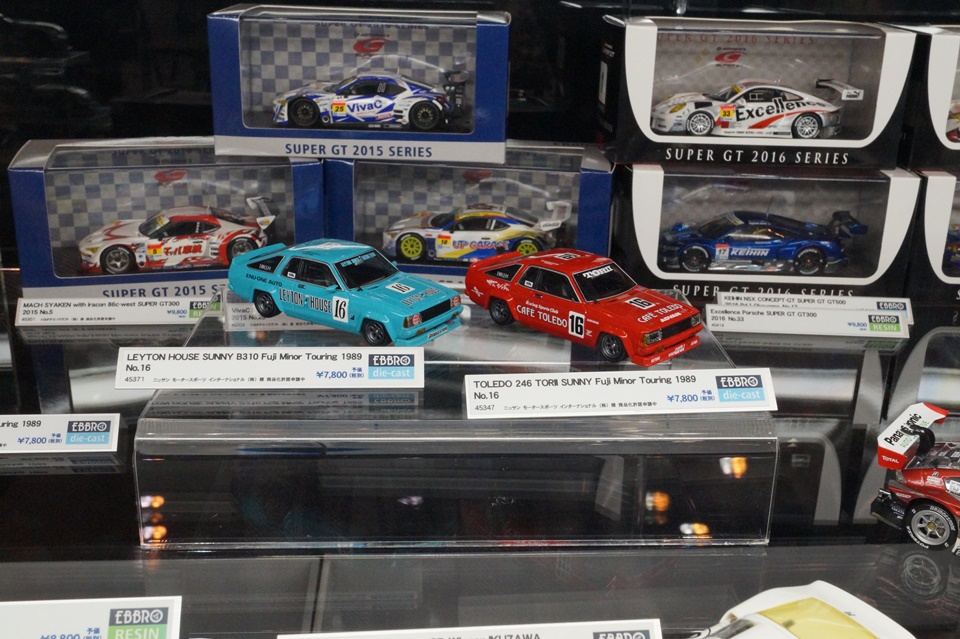 Finally some good news for rally fans! I was getting disappointed by the KidBox section as everything in that section has been available for years now and then I came across this. I never thought I would see the 1974 & 1976 Safari Rally winners made.