This is something I've been interested in for a long time. Always wondered what the fastest car was that I had in my collection so I thought I'd see what others came up with. Just post one vehicle you have that you think is the fastest and one that is the slowest. I think the slow category could get pretty funny. No boats or planes though. Just automobiles. And it should be a model in your collection.
The track is
Nurburgring
. Maybe later on we can switch tracks, but for now the Ring will be our proving ground.
I was debating between an F1 car and a LM Prototype. I'm no expert but I think there are enough turns for the F1 to win.
FASTEST

:
Mclaren Mercedes MP4/21 2006. The latest F1 car I have.
SLOWEST:
Mercedes Transport. I thought about my Opel Blitz van or a Japanese Bus from 1951, but I think the Mercedes just has too much bulk to get around Nurburgring before the others. I could be wrong though.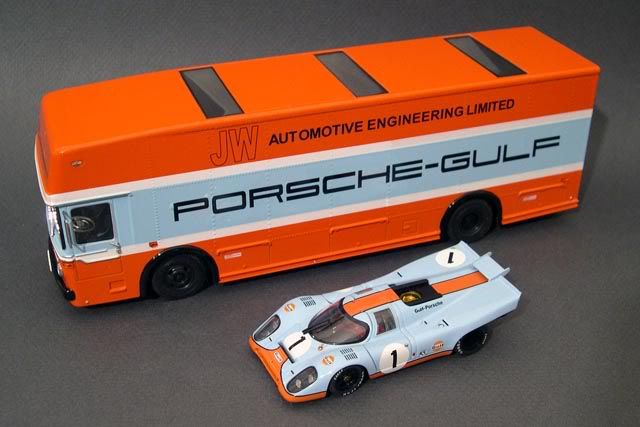 Interested to see what you guys come up with.