The basis of the collection to date.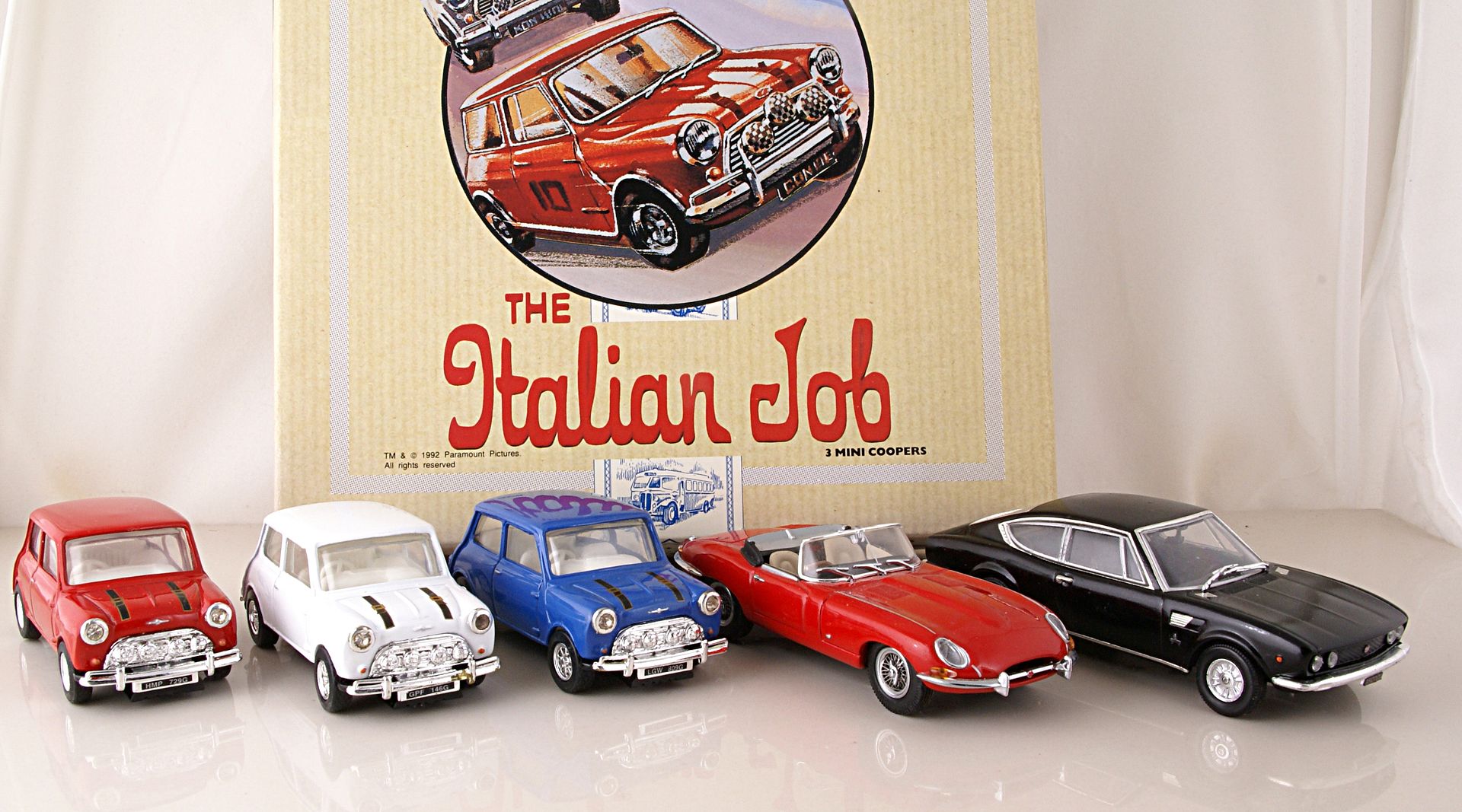 The Fiat Dino is a Code 3.
I have a red Miura but want to get another for my Lambo. collection. I await an on order, black E Type Coupe.
Have an Alfa Giulia Polizia in my sights, just looking for a few cheapos.
The Val coach, again waiting for a cheapo.
My initial intention is to collect cars of significance. The white Morris van "just blow the bloody doors off" and and the team's LR and Dormobile are to come later.
Have a red Fiat 124S Coupe , the one falling off the transporter, already.
With the plethora of cars in this film could keep me going on this theme for years.