Posts: 3599
Joined: Sat Dec 31, 2011 10:27 pm
Location: Wellington ~ New Zealand
---
Posts: 16
Joined: Wed Jan 03, 2018 12:16 pm
Location: aintree,uk
i found a minichamps countach lp400 colour gold on ebay germany for 13 euros.i dont think it comes with a box.it didnt sell last week and its going round again.wont post to uk.should be a thread i found a steal on ebay that i cant get.nice little bargin for someone.
---
Site Admin
Posts: 44584
Joined: Mon Dec 29, 2008 11:25 am
Location: Bedford
Contact:
Jeff
---
Posts: 27007
Joined: Wed Jan 07, 2009 3:34 pm
Location: Guadalajara, MEXICO
That's very nice!
A few years ago I'd have been all over it!
-
Julio
-
---
Site Admin
Posts: 7011
Joined: Thu Mar 26, 2009 12:36 pm
Location: Texas
---
Posts: 426
Joined: Sat Nov 16, 2013 4:50 pm
Not a model, but I keep seeing it and wonder why I wasn't patient enough to get mine this cheap...
https://www.ebay.co.uk/itm/Le-Mans-24h- ... rk:33:pf:0
---
Posts: 3599
Joined: Sat Dec 31, 2011 10:27 pm
Location: Wellington ~ New Zealand
https://www.ebay.com/itm/184278048634
Maybe one for a statesider.
Needs a bit of love and not the scale most here approve of.
Like his username
---
Posts: 15494
Joined: Tue Jun 29, 2010 9:29 am
Location: Perth, Australia
How about this for the Ferrari enthusiast who's looking to renovate the smallest room in his house: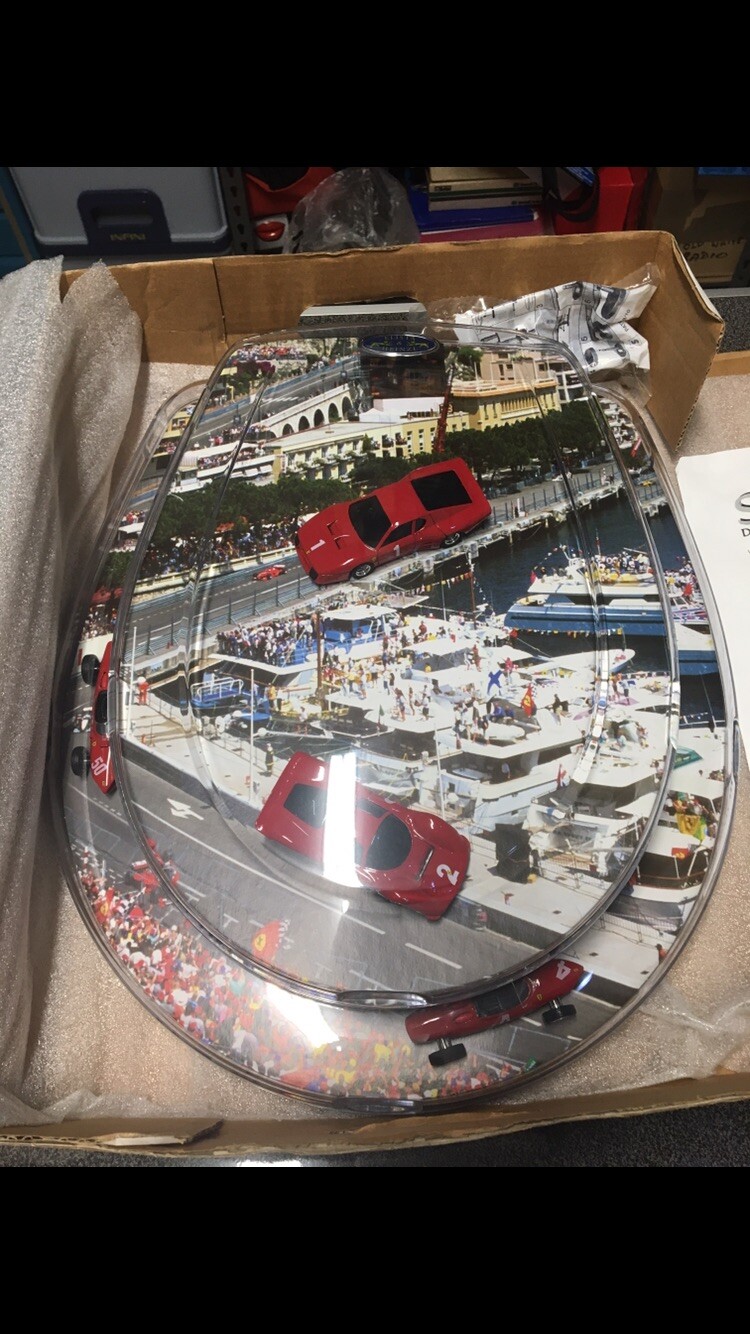 https://www.ebay.com.au/itm/FERRARI-MOD ... SweNle0pKS
"Racing is life. Anything before or after is just waiting." - Steve McQueen
---
Posts: 9805
Joined: Wed Dec 31, 2008 8:35 am
Location: Somewhere - UK
Contact:
Who doesnt want to take a dump on a Ferrari
---
Posts: 28194
Joined: Fri Aug 23, 2013 9:29 am
Location: The Netherlands
That is too easy. The ball is in front of the goal and the keeper's gone home for the day.
---