As this seems to be a regular topic for newcomers (and some more established members!), I thought a quick and easy tutorial might be useful. It doesn't cover anything complex - just simply uploading your photos and sharing them on the forum.
For the purposes of the tutorial, it is presumed that you have created and logged in to a Photobucket account, and that you have some images on your hard drive ready to use. I recommend resizing prior to uploading. Microsoft Picture Manager or similar simple image editors will do this. Sizes of 800x600 or 1024x768 are popular.
The screenshots are from my own account, which obviously contains many images already. Your screen may appear slightly differently, but hopefully the key commands remain the same.
From your 'home' screen, click the "Upload photos and videos" link.
I normally create sub albums for each model/theme. Click "Create new album".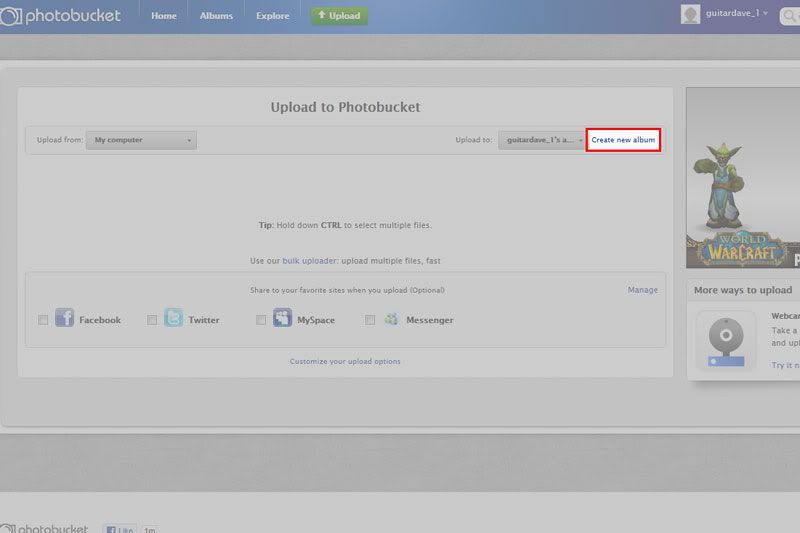 Add an album name, and click "Create album".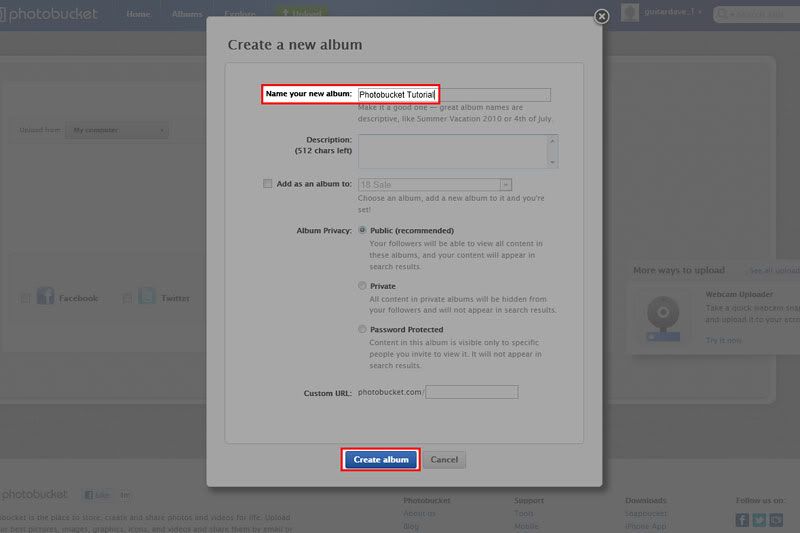 Click "Select photos and videos". A window will pop up to choose your pictures from the hard drive, as if you were attaching a file to an email for example.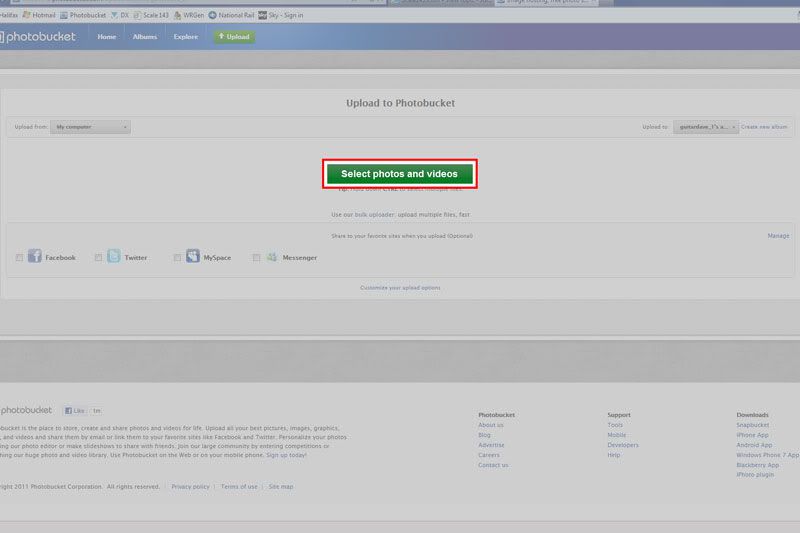 Allow the images to upload, and then click "View album" (no screenshot for this!)
Now we come to actually sharing the images. When viewing an album (or sub-album), you will see a thumbnail for each image. Hover the mouse over your chosen image and some further options pop up. Click on the text in the "IMG code" box. It should automatically copy. If not, highlight the code and use Ctrl+C.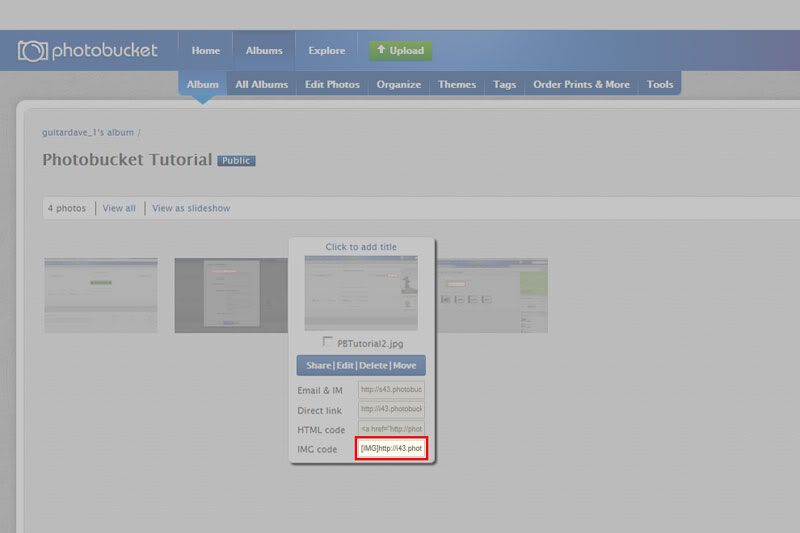 Now, all you need to do is paste that same text into your forum post. You don't need to worry about adding or creating any new code. The text from Photobucket has everything it needs to work automatically.
Easy!