Don't know exactly what you mean... If you mean elevated/embossed lines apply lots of putty and remove everything you do not need after drying with either a file or with machined mills or discs. It's a kind of sculpturing...
If you mean engraved lines, make a pattern of cardboard or 0.5mm polystyrole sheet, fix this with double-sided adhesive tape on the coachwork and get along carefully with a scriber (stainless steel works best). White-metal is very soft, so this is quite easy.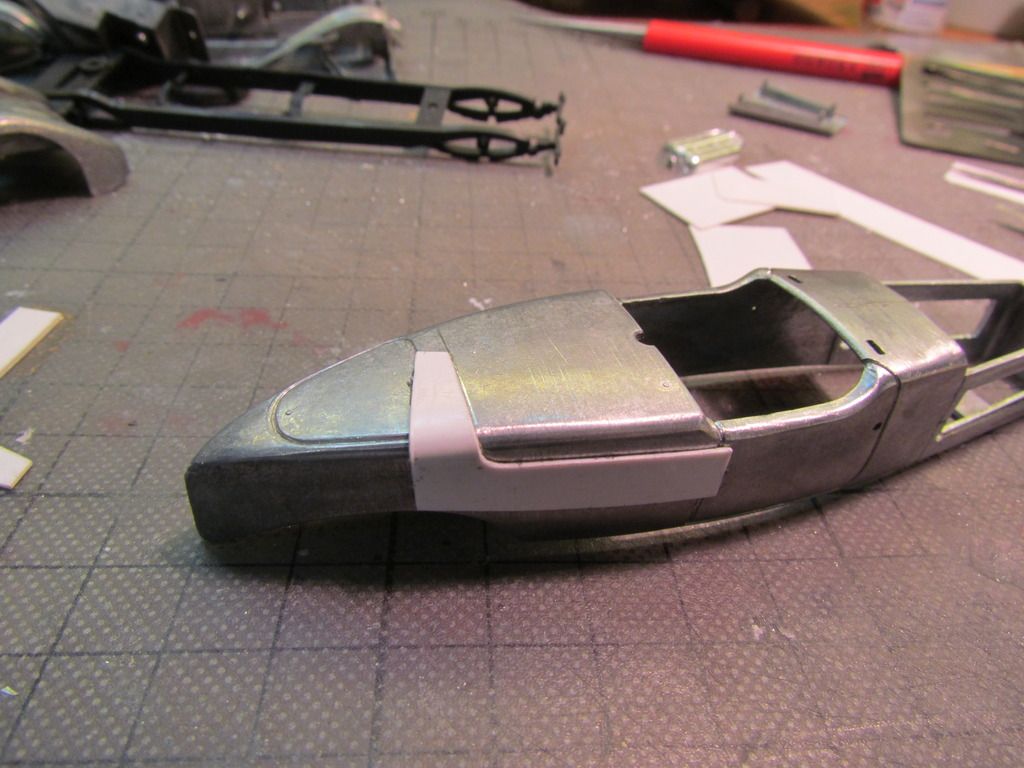 Post a good photo of the questioned part, perhaps I can submit more information then.