Hey folks,
Now that I've got some display space and can marvel at my 1:43s in all their glory, I've had more time to contemplate my AUTOart Countach 5000S, which looks like this one:
This appears to be the same blue that the 1:18 Kyosho 5000QV is famous for. However, my research into this color has turned up no evidence that the 5000S was ever painted in a solid blue from the factory. The closest I've seen for that version is Tahiti Blue, a metallic and slightly darker shade: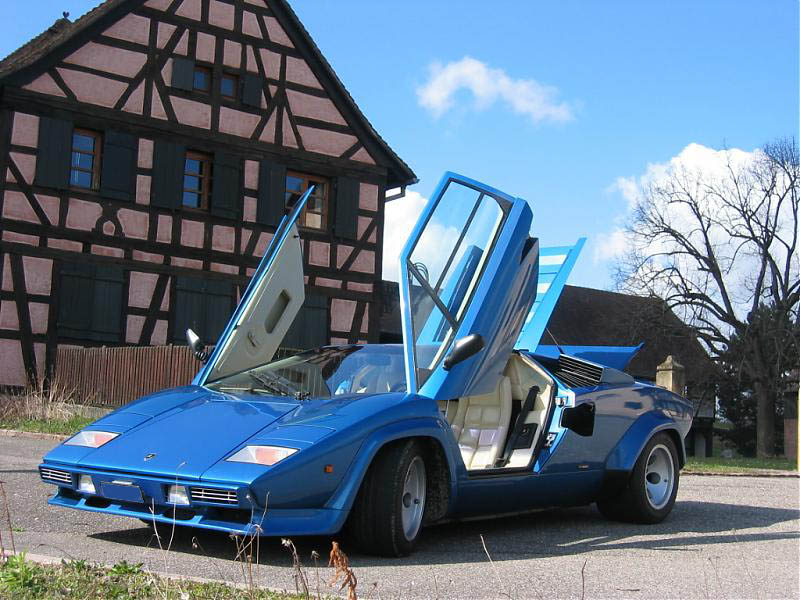 A few solid blue examples seem to exist of the 5000
QV
, like this 1988.5 US import with rather unfortunate 5-mph bumpers...
...but I've got nothing on what this paint is called. Presumably it's original?
I know AUTOart is no stranger to "fantasy editions" but why this blue when there were multiple factory shades to choose from? It's not like they even had their 1:18 available in this color. They even took the time to make a new interior color for this version. Does it actually correspond to a 1:1 I don't know about?