I've just received my three TSM Rolls-Royce models. And, although they are beautifully made (very similar, and I wouldn't say that necessarily better than a NEO model), I'm very disappointed due to several errors in two of them.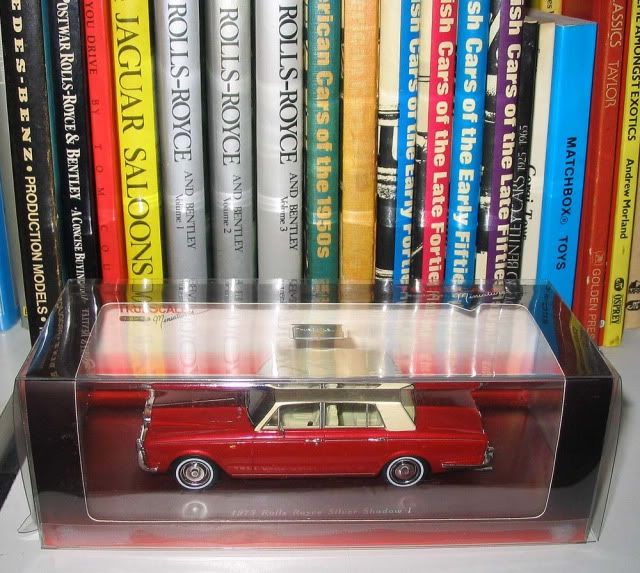 The 1975 Rolls-Royce Silver Shadow is filled with errors. Even though TSM says that it is a 1975 Silver Shadow, it has the small grilles below the headlamps that were deleted in 1973, and it has the 1977 dashboard! This car looks like a salvage yard car! I haven't found a single photo of a 1975 Silver Shadow with those wheel covers (they were common on Corniche, Camargue and later on Silver Wraith II). And, if correct, they should have the center painted black with the Rolls-Royce logo.
I've also found that cars with padded tops built around 1975, have a small Rolls-Royce badge located in the blind rear quarter, just aft of the rear doors. Earlier cars didn't. This model is missing that badge!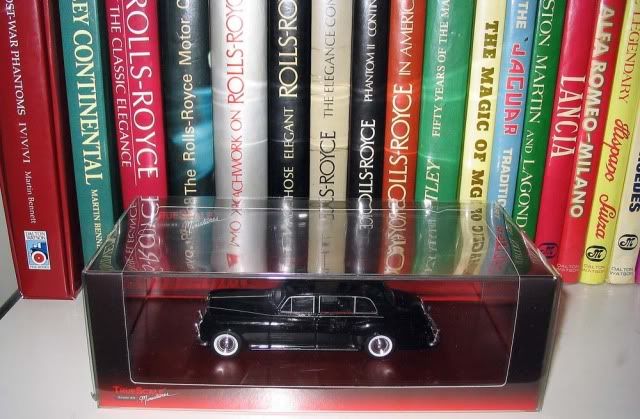 The 1966 Rolls-Royce Phantom VI, isn't a Phantom VI at all. First of all, Phantom VI was introduced in 1968 (not 1966), and the main exterior difference between the H. J. Mulliner-Park Ward limousine (design number 2003) mounted on both late Phantom V and early Phantom VI chassis was an air inlet grille located at the scuttle's top. And this model has no scuttle's grille at all!
The outside rear view mirrors are incorrectly located at the base of the A-pillar. All of the photos that I've found (on several R-R books) of the early Phantom VI limousine show that the mirrors were usually located on top of the front wings, right above the front wheels. The exception being a couple of landaulette bodies and some late Phantom VIs.
TSM failed completely when they researched this car. Instead they are trying to fool people by offering Lennon's Phantom V (which amazingly has its four mirrors located correctly), painted in black and mislabeled as a Phantom VI...
There you go...TSM is in the very same league as NEO and the rest...FAILED!!!