This is my very incomplete 80ties touring cars collection.There were other important cars like Volvos 240T, Rover Vitesses and others, that I need badly.
If you have some of these, post them right here,please.
The first two pictures are showing a mix of Bmw635csis, Jaguar XJ-S and two Ford Sierra RS 500 Cosworths.
All models are Minichamps.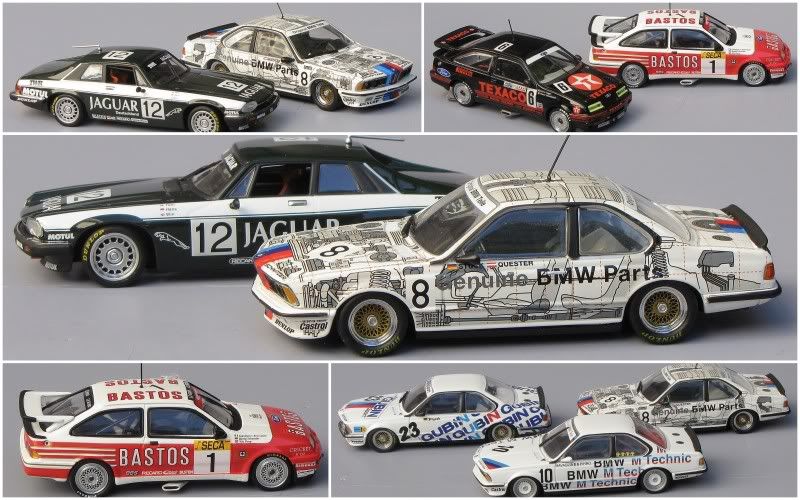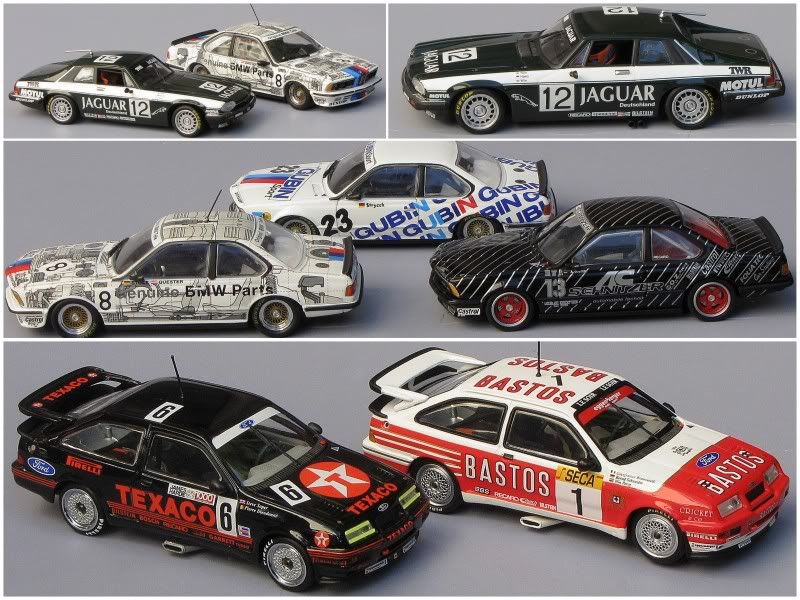 The next two are BMW M3s only. Some models are Minichamps, IXO and one Autoart.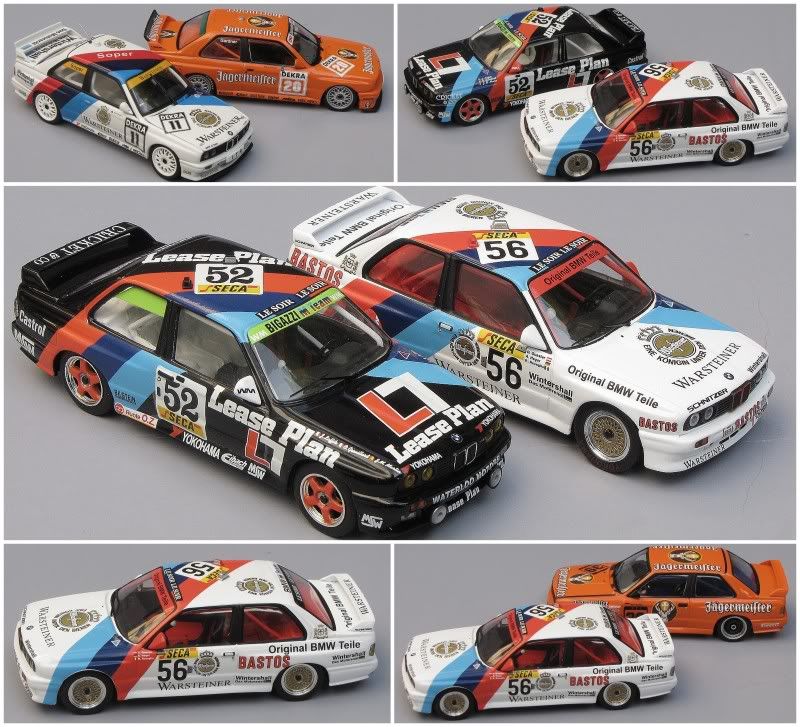 Jerry