This somewhat eclectic collection represents some of the cars which have played a big part in my life. My dad worked for Fords for many years, and so my most formative years were spent in new Ford cars which changed every 6 months. After passing my test, I learned how to drive (and how not to drive) in a succession of my Dads cars, much of the time spent with my closest school friend who was also a car fanatic and who also had a heavy bias to Fords - mainly because we could repair them, when we broke/pranged them, on the cheap. I then moved on to owning a few Fords myself before progressing to Subaru's. Too many cars have passed through my life to fully represent the history of cars for me personally, but for whatever reason, these cars which aren't all perfect facsimiles of what I remember/owned/drove or spent time in with friends as they aren't available in the perfect trim, colour or spec, bring back very fond memories for me. I make no excuse that this is a personal selection of favourites, but I hope there is something in here for everyone!
For some reason my dads purple Ford Cortina MkIII 2000E stands out in my memory for its real wood interior trim. I think I picked up my questionable car colour taste from my dad, even though purple metallic was very 1970! This is a Vanguards model.
I remember when my dad told me we were getting a Cortina 2.0s (s for Sport) when we were temporarily based in Germany I was thrilled - on reflection many years later, perhaps not quite as sporty as I recalled at the time. This is a Vanguards model.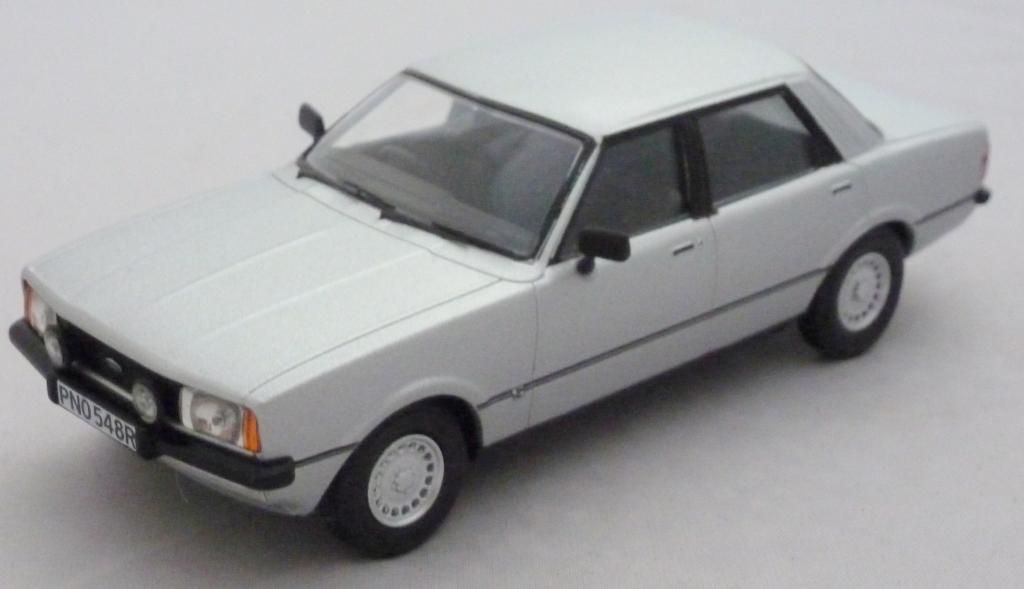 My closest school friend was a Capri 3.0 fanatic, owning a series of MkII but primarily MkIII's - this car is in honour of him and his driving skills which are the reason I am still alive today and able to write this. Mind you, it was his driving style which required him to have good driving skills!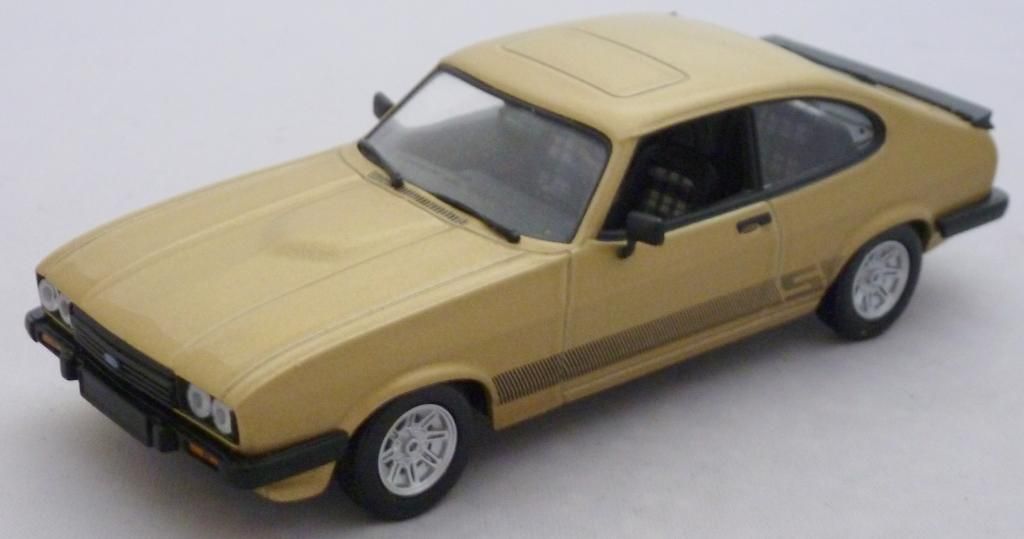 One of the last cars of my dads that I drove after passing my test and before getting my own car. It was well used by the time it was returned. This is a NEO model of the Ford Fiesta MkII XR2.
The first car I owned - Trofeu Ford Escort Mexico Mk1 - sold for £1600, now going for £10k+ - whoops! Mine was white with black stripes and 4 spoke RS wheels and all manner of rally trickery in the engine and suspension department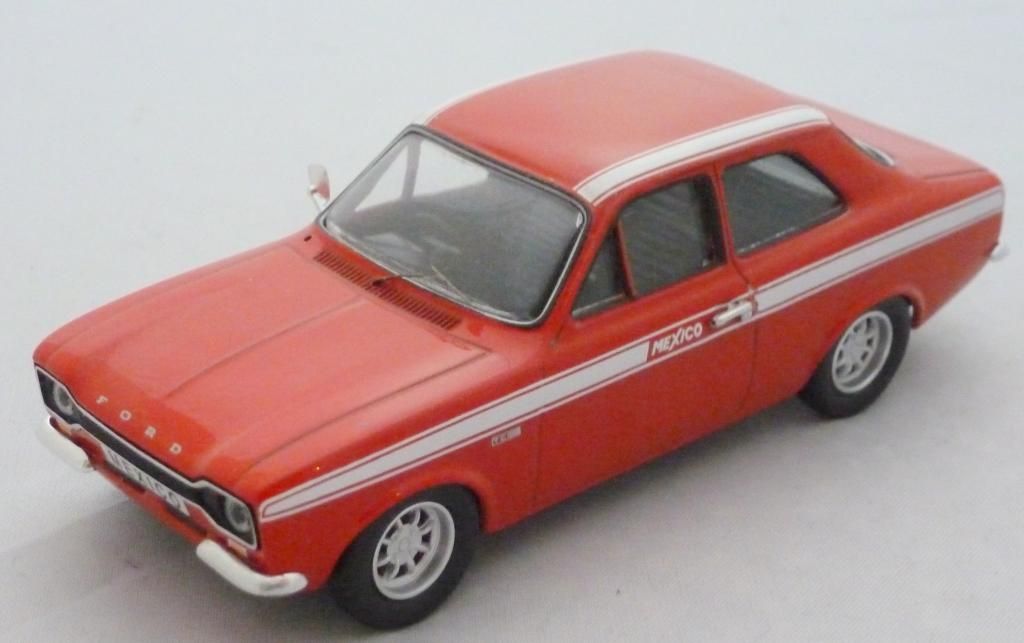 The second car I owned - Trofeu Ford Escort RS2000 Mk2 - sold for £3000, now going for £10k+ (whoops x 2 - there is a theme here!) - mine was the same Venetian red as this but had been retrofitted with the highly desirable fishnet recaros.
The third car I owned - Partswork Ford Capri 2.8i Special - mine was black and I had to replace my engine after taking my now wife for a romantic late night drive in the country, driving through flooded roads and destroying the engine by filling it with water. Funnily enough the car I bought to salvage an engine turned out to having been owned by my best friend some years earlier, yet the mileage when I bought it was 80,000 less than when he sold it
The fourth car I owned - my first company car was a Subaru Impreza Turbo bought in 1996 just after Mcrae had won his World Rally Championship. The company car scheme had never heard of it. I let my then fiance choose the colour - she went for a mint green!!! You won't see too many in that colour on the Impreza scene. This is a Vanguards model.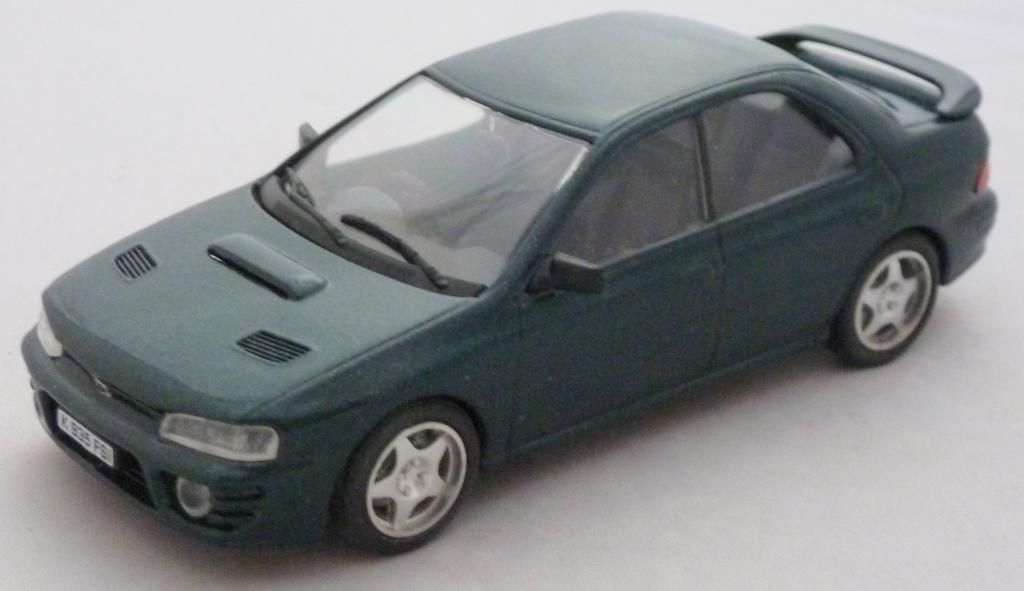 The fifth car I owned and my second company car was a Subaru Impreza Turbo 5 door as by this stage I had a young daughter and we needed space for a buggy. Mine was the plain vanilla UK Turbo version but this STi version from a limited edition Japanese hand built range (brand unknown) is the only 5 door available.
The 6th car I owned and my first Legacy GT (I own a newer one at the moment that is just about to go up for sale) - These twin turbo imports are fantastic Q cars and this was my first auto. In another questionable moment, I bought a dark blue/purple car! This is an Autoart model of the GTB which differed from the GT in terms of seats, Bilstein suspension and larger alloys but had the same 276bhp engine.