i have been scouring the web trying to build my collection and i've taken particular interest in the HPI models in the cases with the engine covers off - all LM or LM-type cars.
i have been buying from mostly ebay and overseas. two models spurred me to make this thread.
i want to preface this by saying i am very picky and tend to look at things as if they are made my machines and i know that isn't reality. i strive for perfection, sometimes to a fault so i have to always check myself when i question quality and things related...and not just with models, but everything. it's been a battle my whole life, haha.
so, check these out. both of these models were sold to me as new. one didn't have seals, the other had seals but they were very rough.
right now i have three HPI 787Bs
one is about as perfect as i would expect.
the other two have issues and i'm wondering if this is normal OR if these look like repairs?
787 test car - purchased from a dude in Germany who has a high seller rating and apparently sells a lot of models. seals were present but rough. the second antenna looks as if it broke somehow and the orig spot was drilled and possibly had glue added before the antenna was stuck back in. there is also what appears to be a glue spot on the roof next to it. i'm sorry for the image quality - i just got home from the gym and am anxious to eat dinner! these were shot through the cases and cropped accordingly. all of my other HPI models with the exception of one Porsche have very consistent, clean antenna bases and even that one is not like this.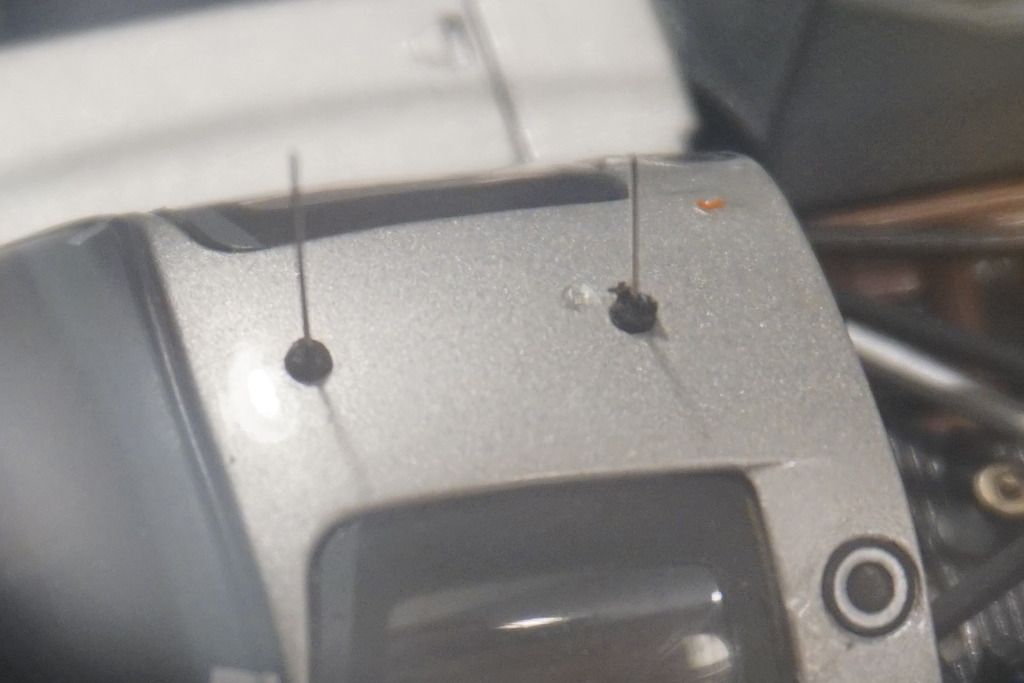 787 '91 LM #18 - this one had no seals and was purchased from a seller in the EU who interestingly has the same model for sale online now but for quite a bit more. the radiator (or i/c?) and the floor of the pan where it's installed have glue...A LOT of glue. the silver piece itself is more glossy than the other versions i have and the slats are closer together. it's almost like it's a different piece than the others, which wouldn't be that suspicious as i'm sure suppliers and things change, but the fact that it has glue on it (hard to see from the pics) and there is such a massive glue run next to it makes me concerned. there is also a white spot on the spoiler but it looks like a manufacturing defect. these shots were also done through the plastic display case and cropped.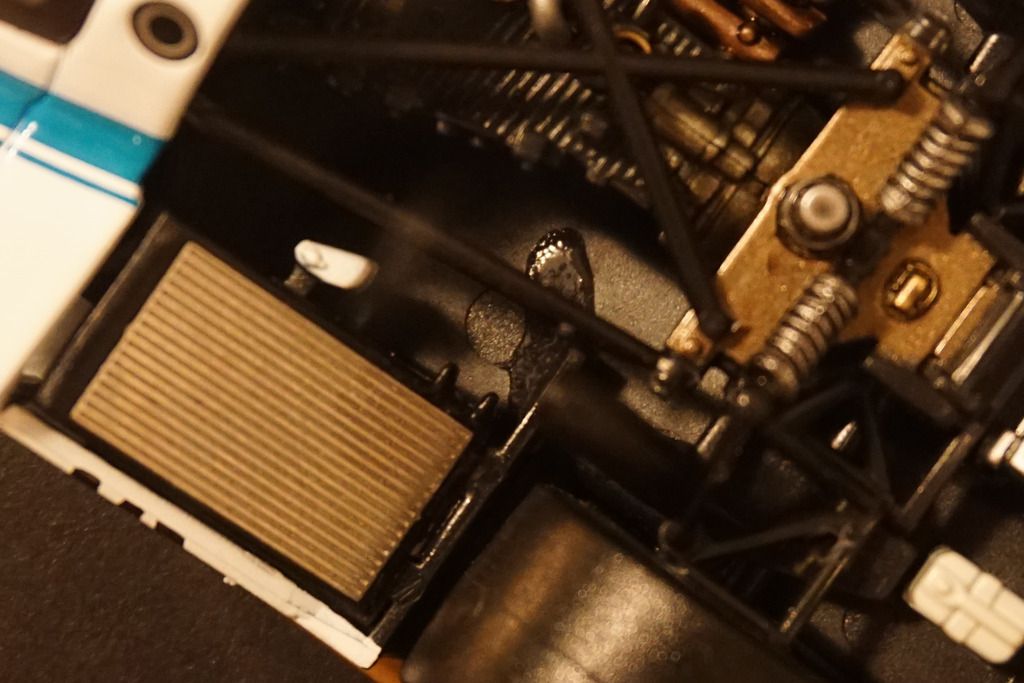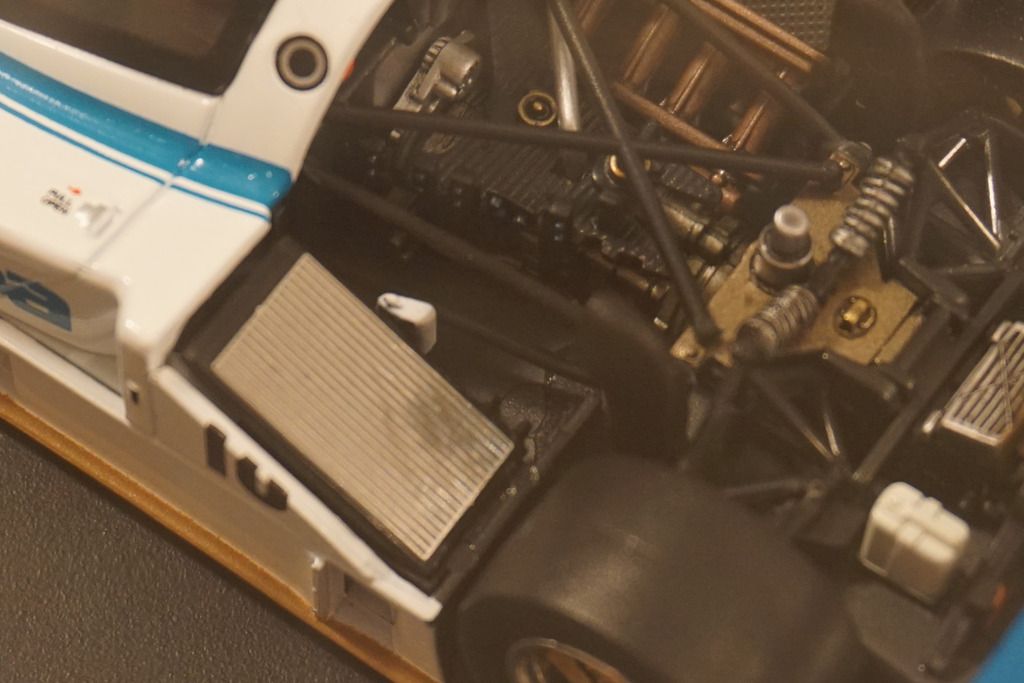 am i just being picky and this is to be expected with these models, or, are they repaired and people are just trying to pass them off as new?
i have over a dozen of these particular style HPI models with many more en route and just want to be better prepared for what to expect. and i don't even think i can ask if seals are intact because all four of my Saubers are DEFINITELY brand new and never opened and didn't have the round seal stickers. i have more coming so we'll see about those.