Last week I realized that 2016 Daytona 24Hrs race will start in few days, so I did an inventory of my Daytona winners collection
and found that I'm still missing quite a few.
Here is what I have so far.
My first is 1965 Daytona 2000Km winner Ford GT40, Ken Miles/Lloyd Ruby (Spark)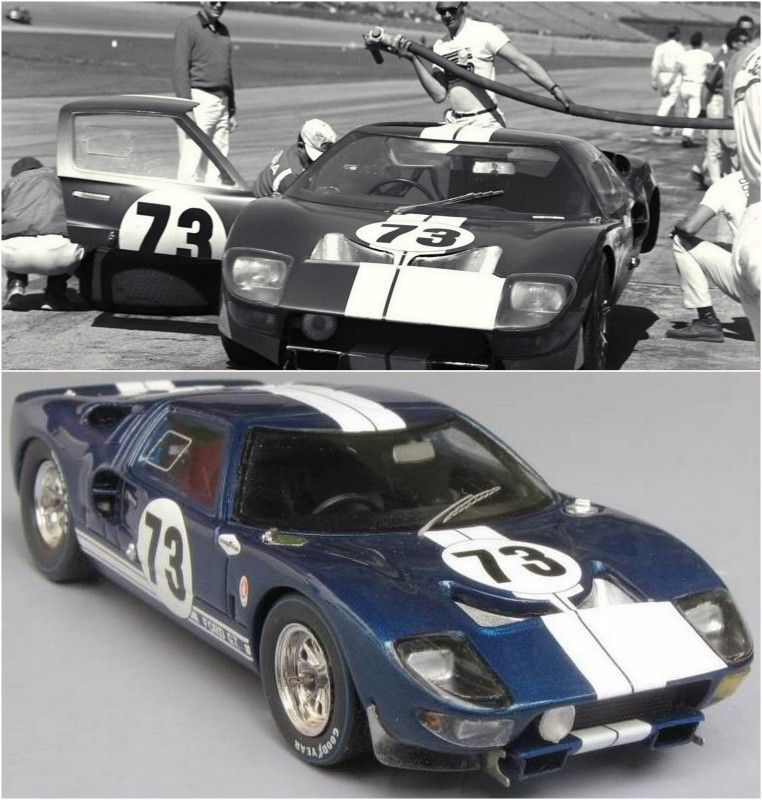 next are 1967 Daytona 24Hrs 1,2,3 finishers Ferrari 330P4, Bandini/Amon; Ferrari 330P4, Parkes/ Scarfiotti; Ferrari 412, Rodriguez/ Guichet.
Models are MakeUp. You can tell, they are my favorite models by the number of pictures.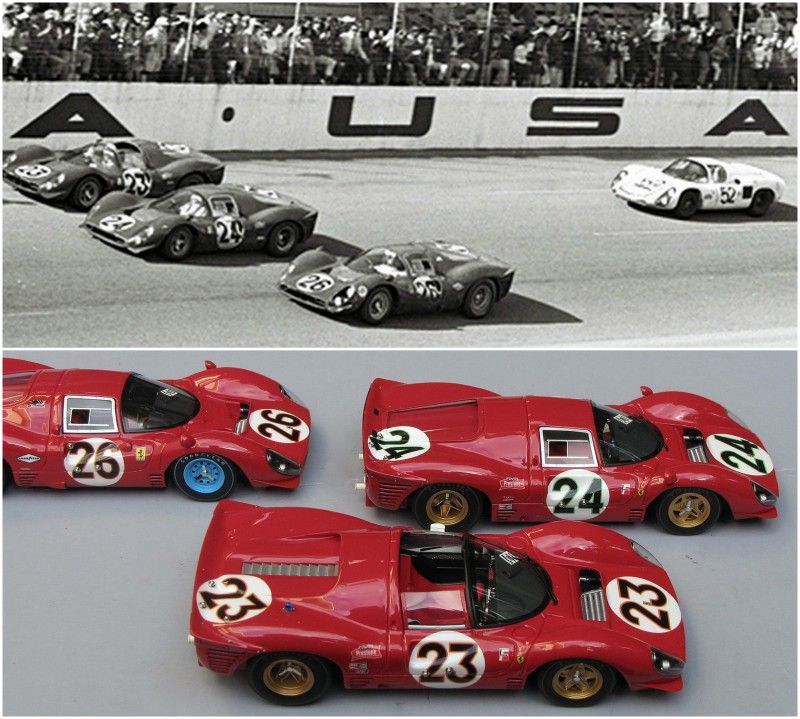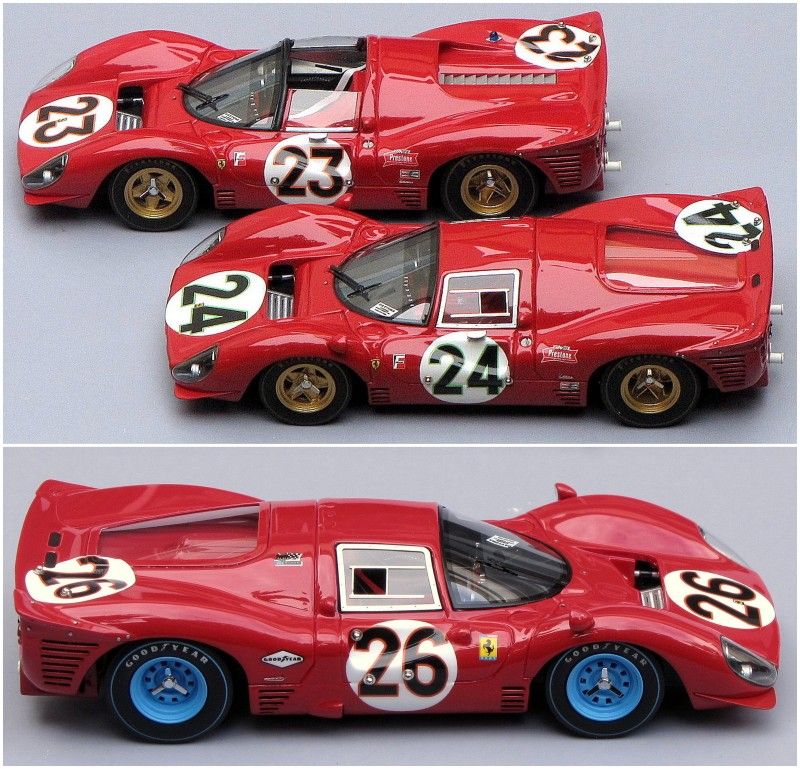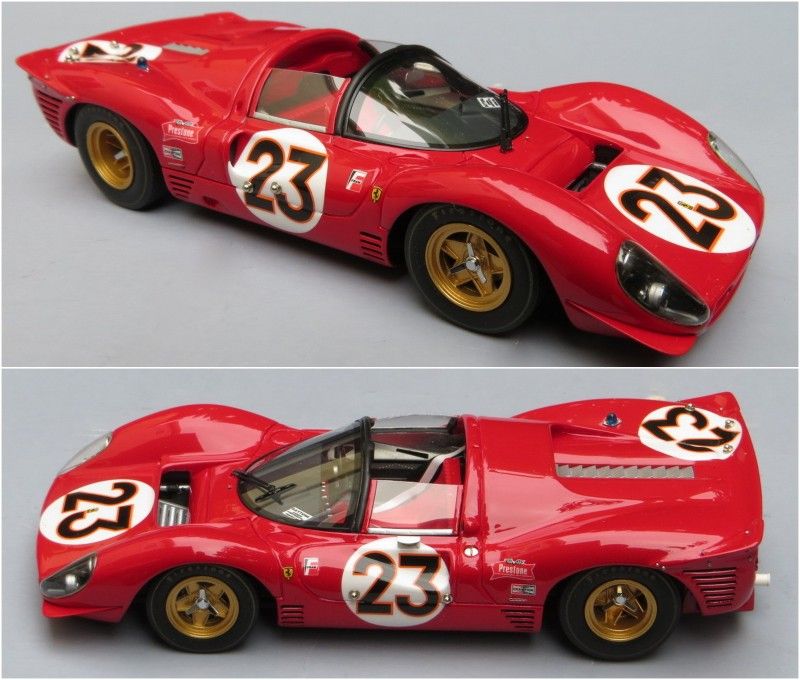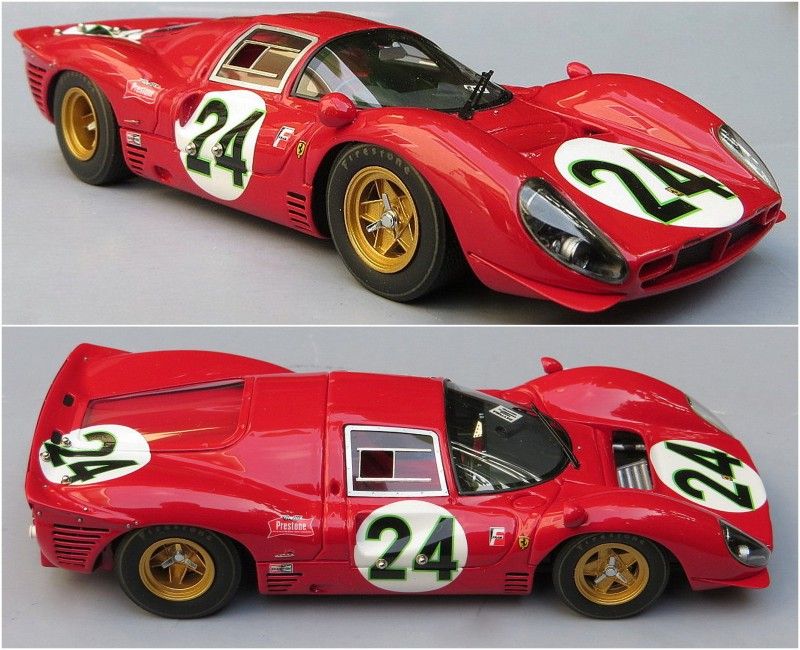 1970 and 1971 Daytona 24Hrs was won by the same car/driver combo. Porsche 917, Pedro Rodriguez with Leo Kinunnen(1970) and Rodriguez/J. Oliver(1971)
Spark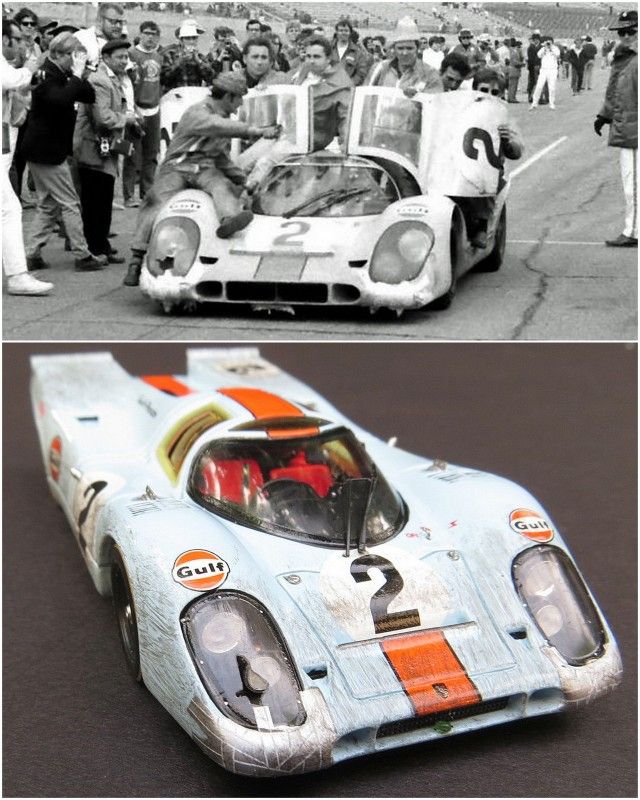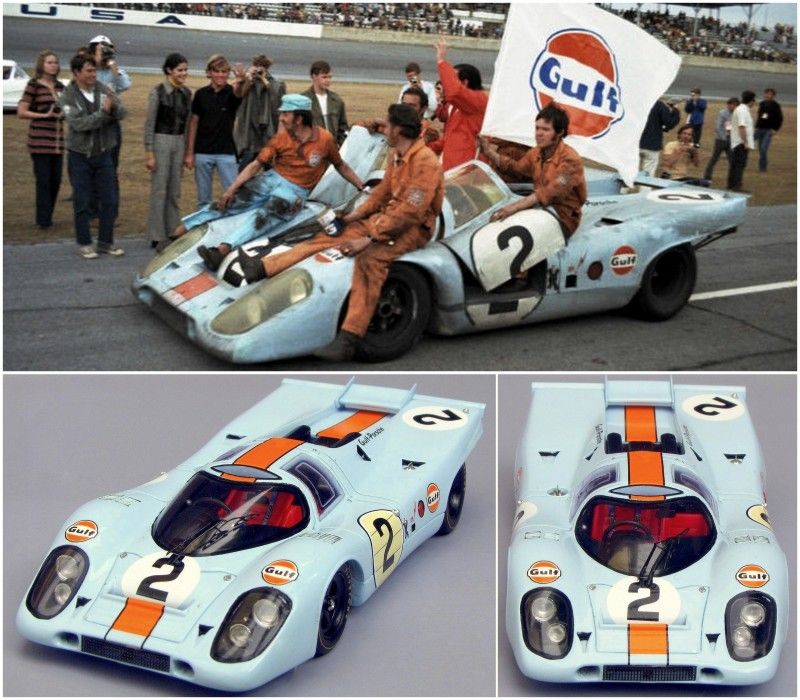 1972 Daytona was a 6hrs race. Winners- dream team Mario Andretti/Jacky Ickx, Ferrari 312PB (Redline)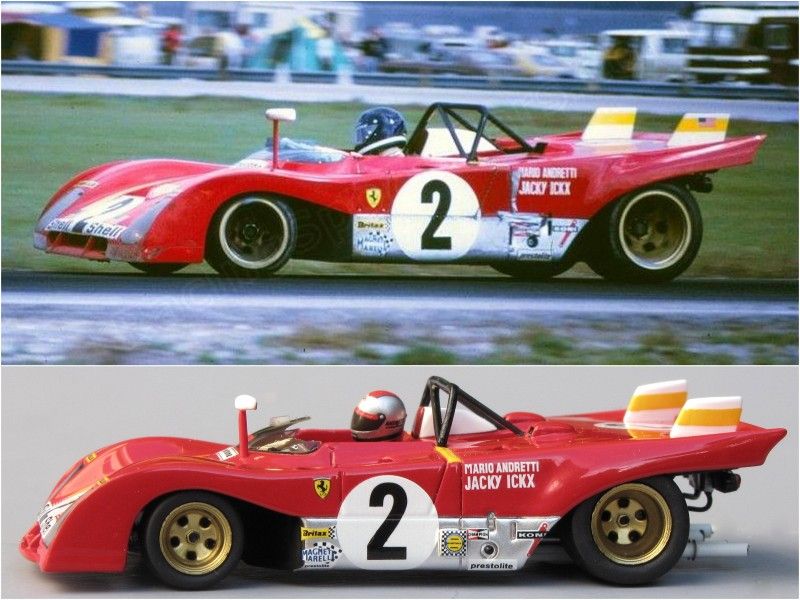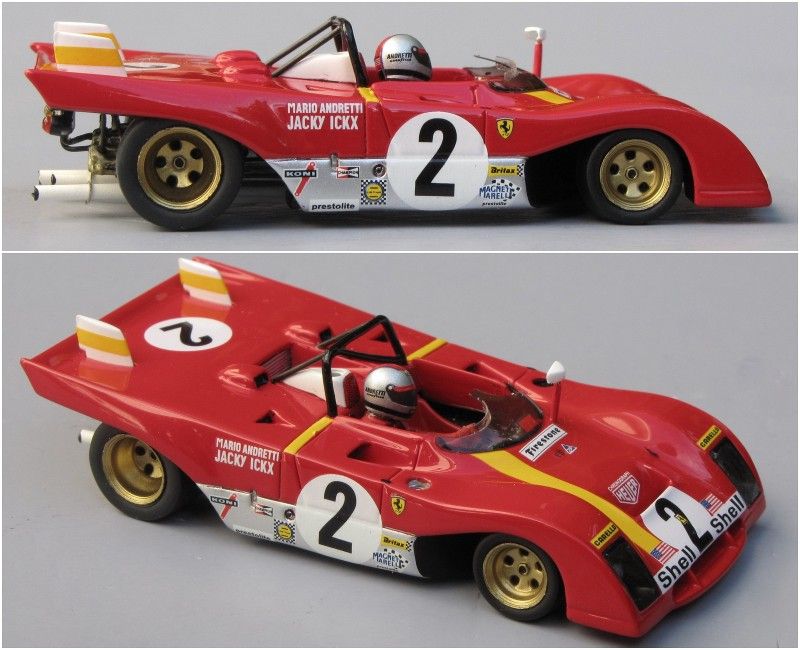 1973 Daytona was back to 24hrs business. the race winners: Porsche 911 RSR, Gregg/Haywood (Spark)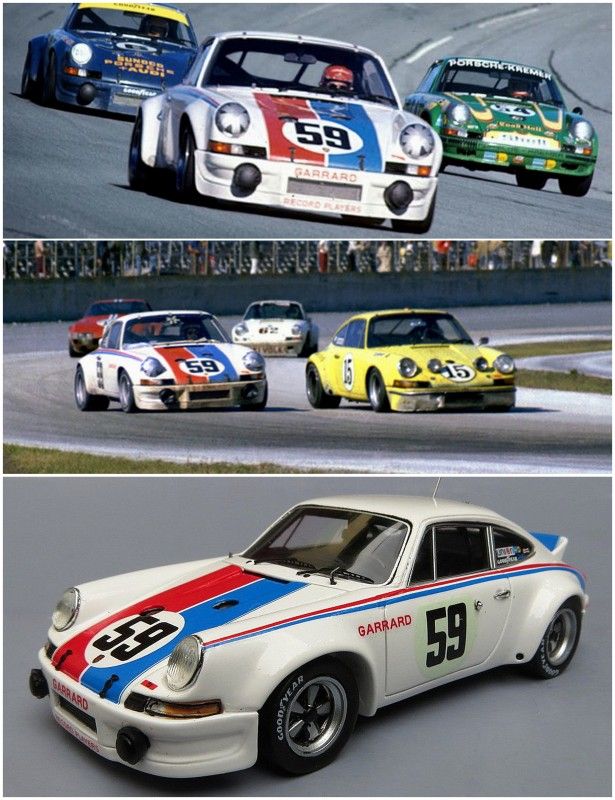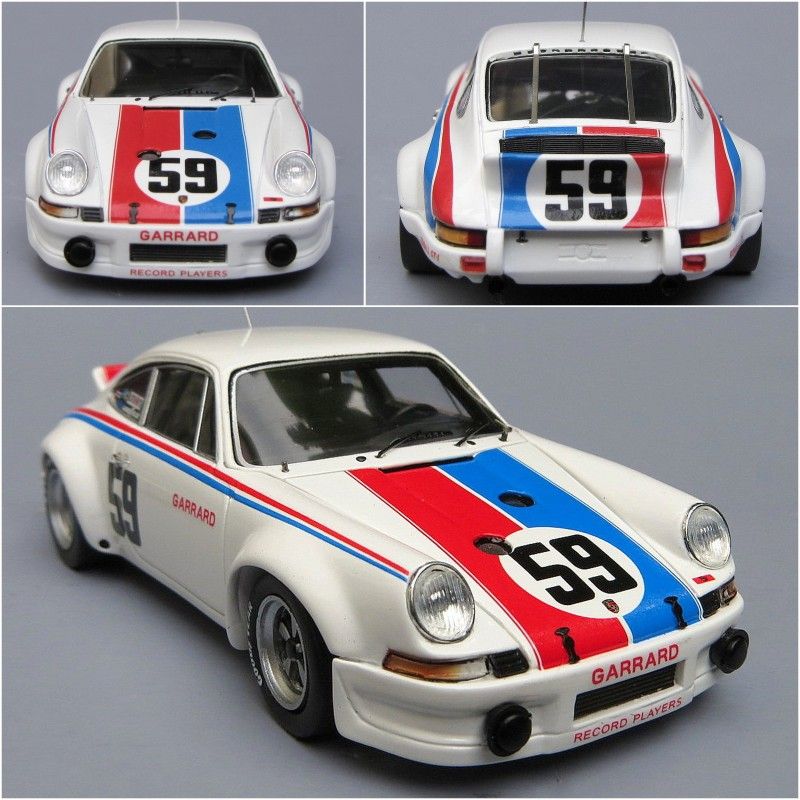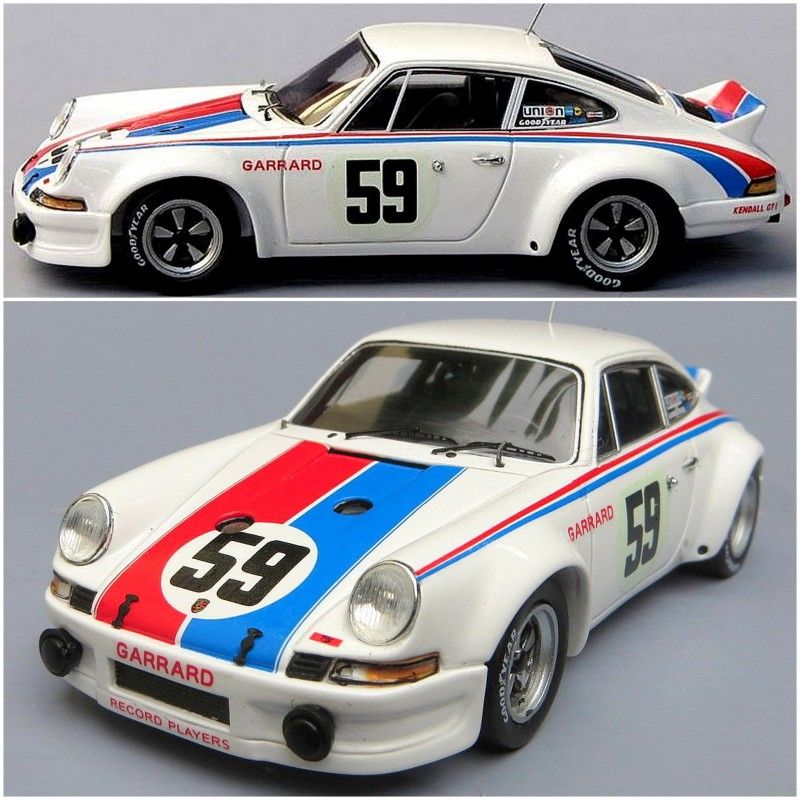 1975 Daytona 24hrs repeat win by Gregg/Haywood, Porsche 911 RSR (Spark)
BMW 3.0Csl, Gregg/Redman/Fitzpatrick won 1976 Daytona 24 (Minichamps)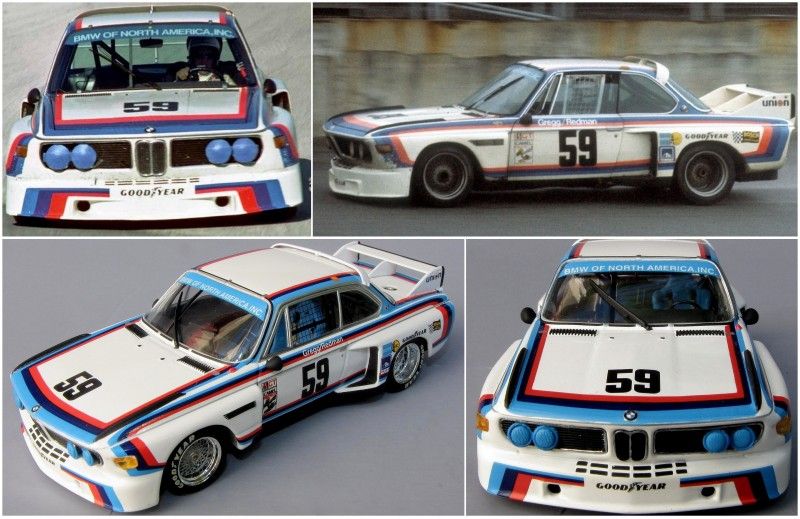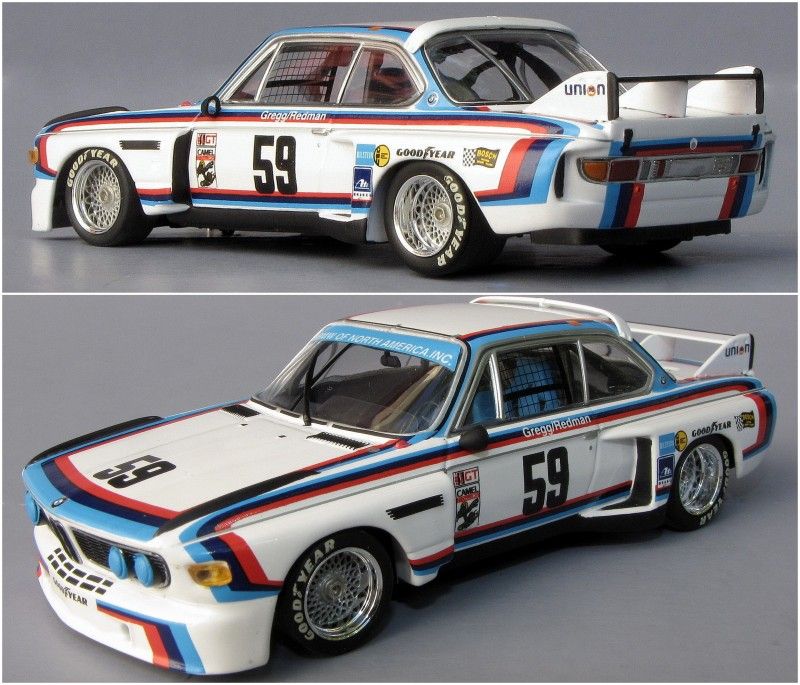 1985 Daytona 24Hrs and the winners are Foyt/Wollek/Unser, Porsche 962 (Spark)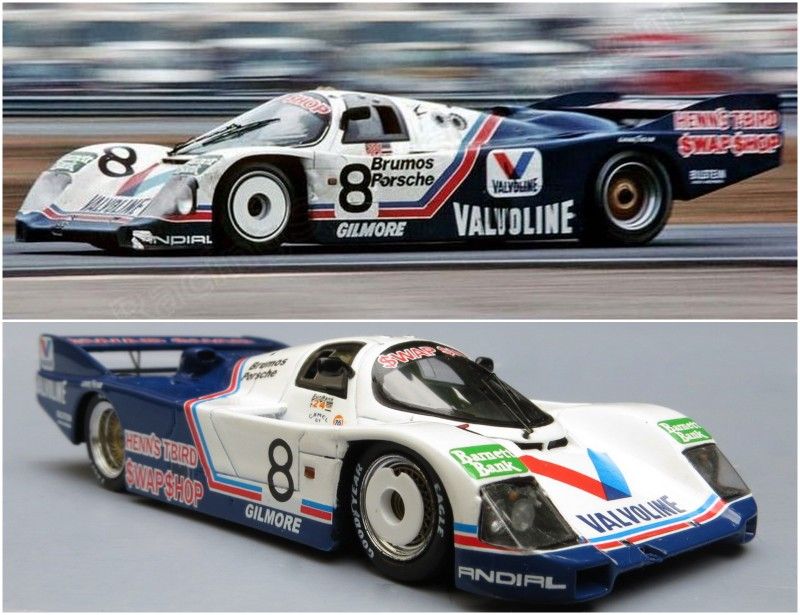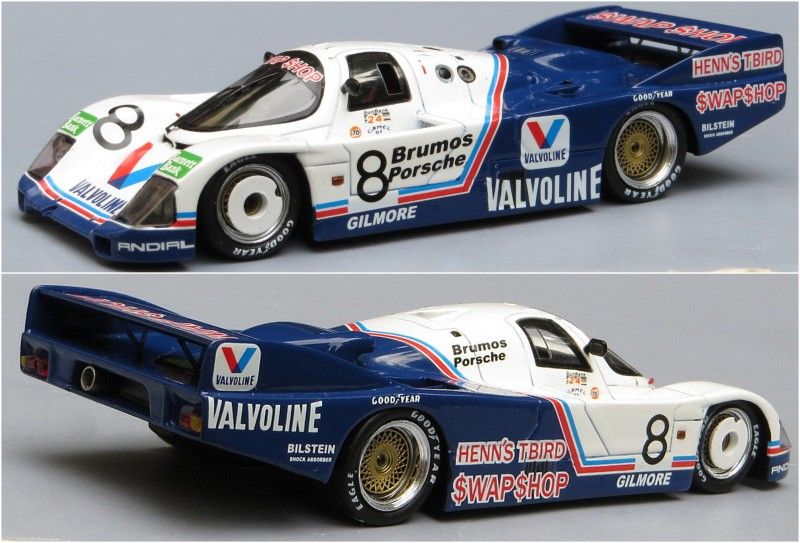 1986 and 1987 winners were Holbert/Bell/Unser (+ Chip Robinson at 1987), Porsche 962 (Spark)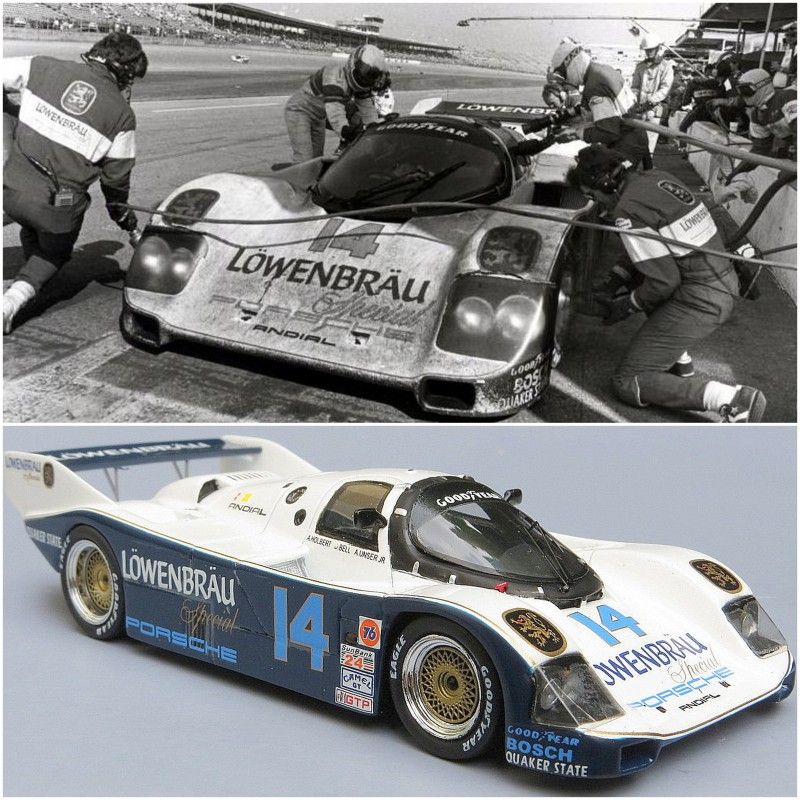 1988 year was won by a beautiful Jaguar XJR-9, Brundle/Boesel/Nielsen (Spark)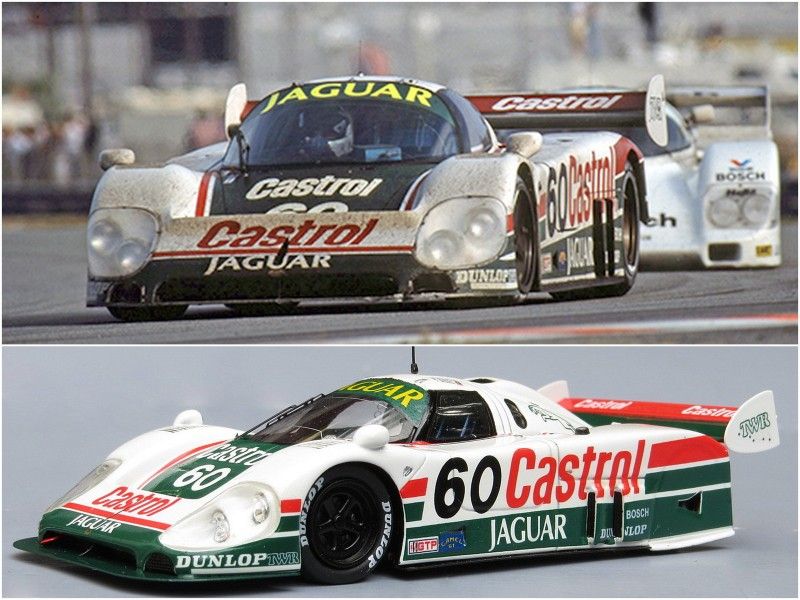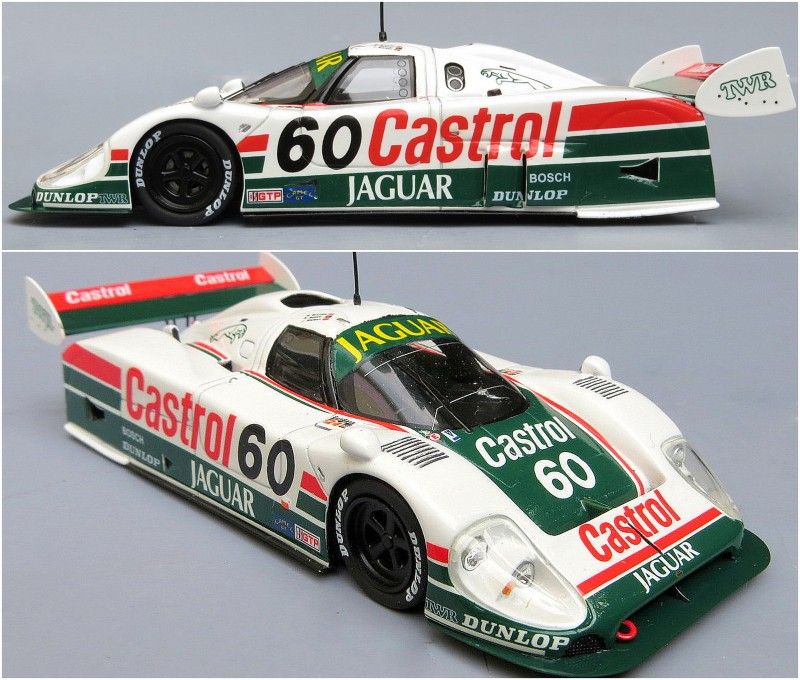 1989 Daytona Winners Wollek/Bell/Andretti(John) drove a very dramatic looking Porsche 962 (Spark)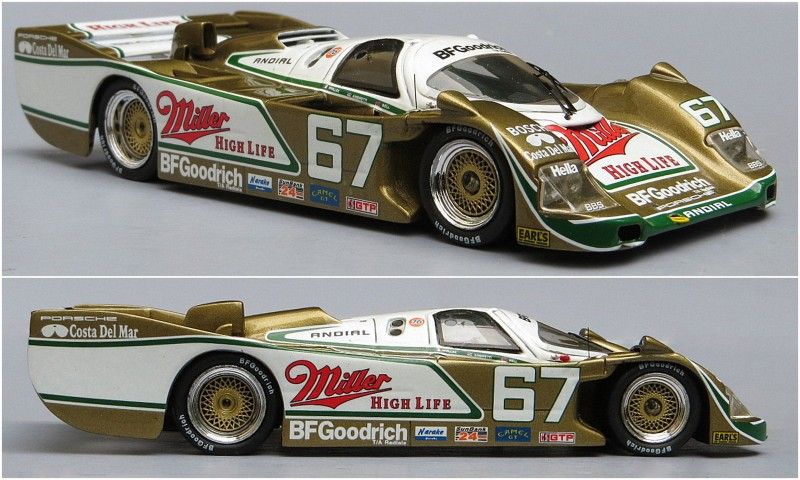 1990 and another Jaguar. This time XJR-12, drivers Jones/Lammers/Wallace (Spark)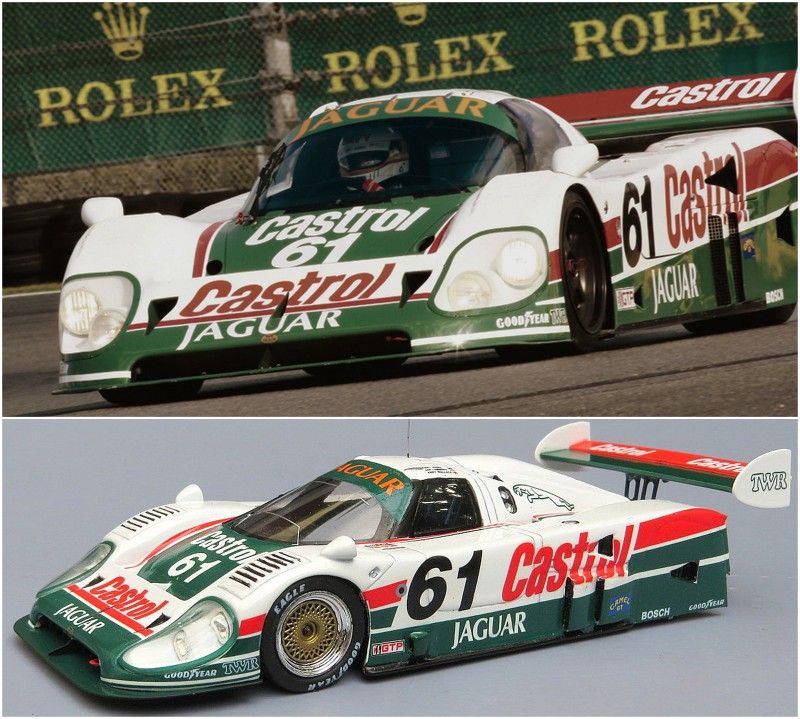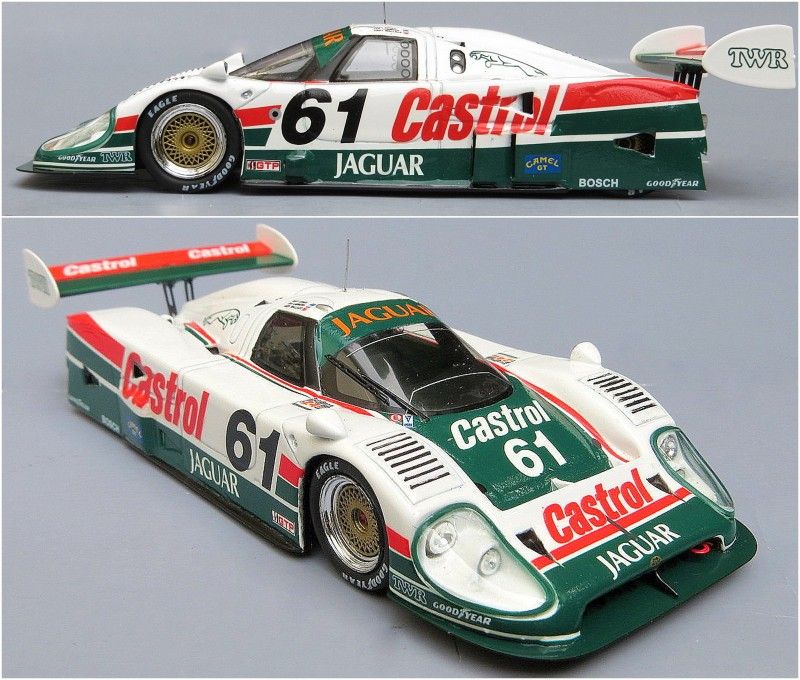 1992 Daytona 24Hrs, winners Nissan R91, drivers Hasemi/Suzuki/Hoshino (Ebbro ?)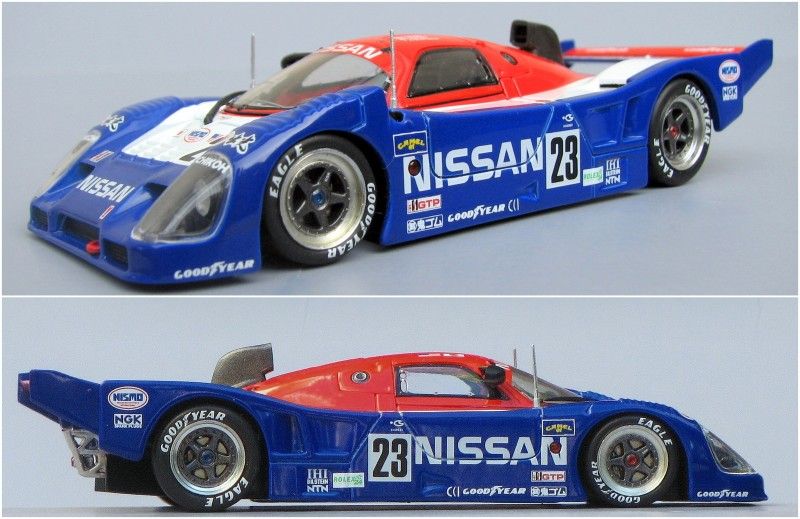 Finally, something from another era. 2003 winners Bernhard/Bergmeister/Buckler/Schrom, Porsche GT3-RS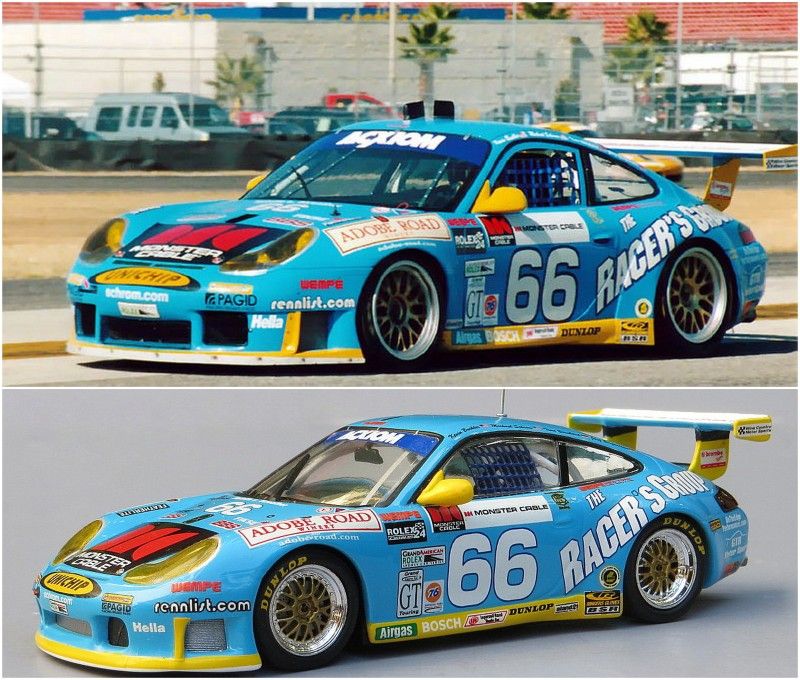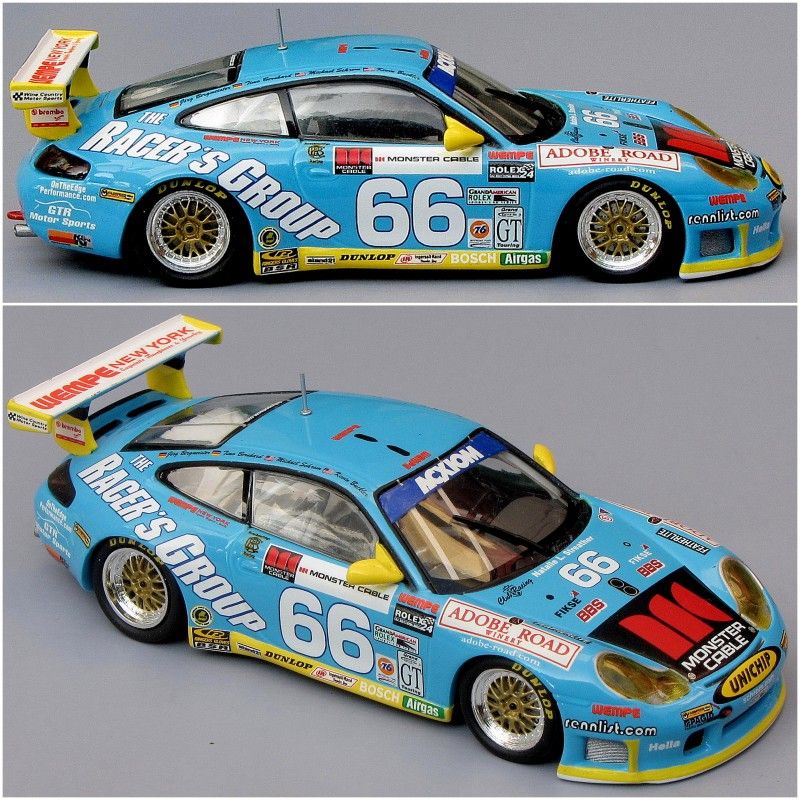 And that's all. Now I need a rest.
Jerry