Having cluttered up Gary's SUV thread with a few Le Mans related items,I thought I'd start a separate thread here for non-racing cars you see at race tracks........course cars, safety cars, medical cars etc.
To kick things off, here's a Nissan Skyline by Kyosho used as a course car at Le Mans in 1997.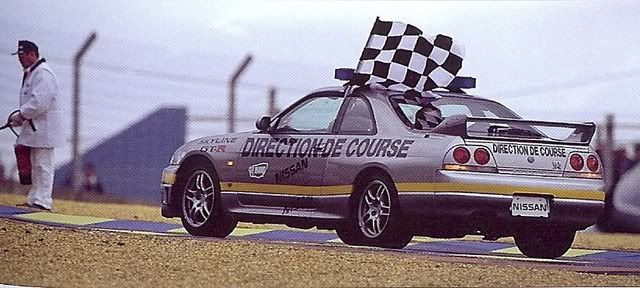 As you can see, the car is missing the Le Mans logo on the door and the base only has a vague reference to "LM". I guess there was a licencing issue with the ACO and Kyosho decide to release the car without the logo to avoid having to get their permission.