I keep all my models in purpose made cases and I'm starting this post with a view of the first of these. The first shot shows the lid on. After that I'll only post shots with the lids off. I try to keep the cases themed in some way and once I have a full case I print a floor showing the car details.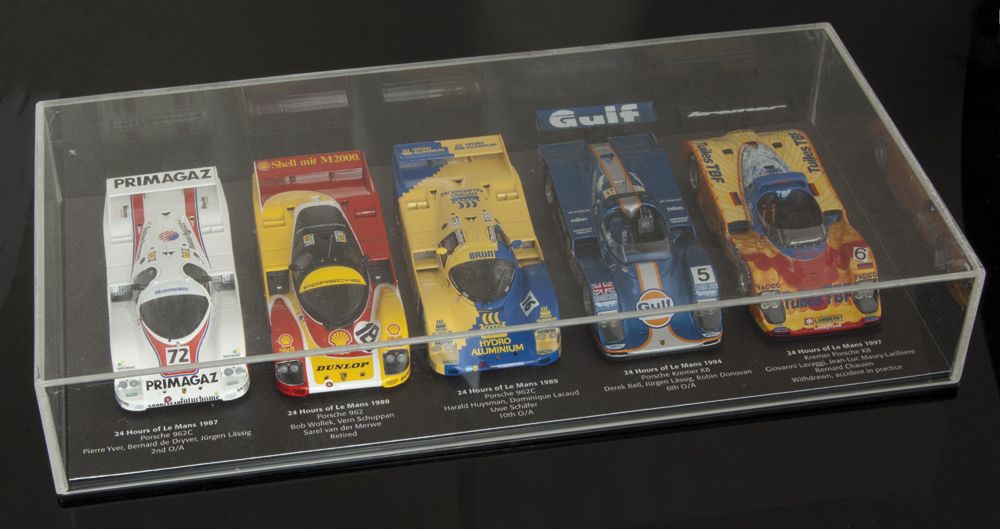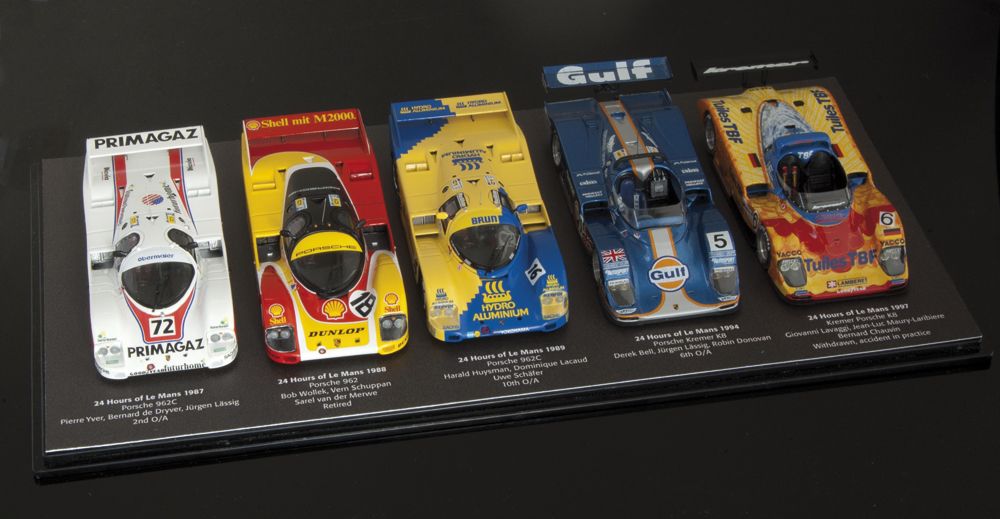 The three 962s are all Spark, the Kremers are both from PM kits. The Gulf car I made, the other one is a GPM studio build.
I have about 200 models so this could take some time......