IXO have announced the 1982/83 articulated MAN transporter used to carry the Porsche 956's.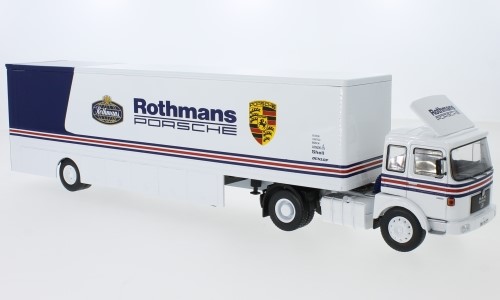 Sadly, like the Kremer transporter they seem to have decided that 'near enough is good enough' and just used the standard trailer from their other transporters.
It will be interesting to see if they actually apply the Rothmans logos.