JSB33 wrote:I lust after the VW more than the Ferrarghini Van.
Tom wrote:So do I.
Tom & Jeff, here's another one to "lust after" – if you're hungry for a really big burger, that is.
From my girlfriend's collection.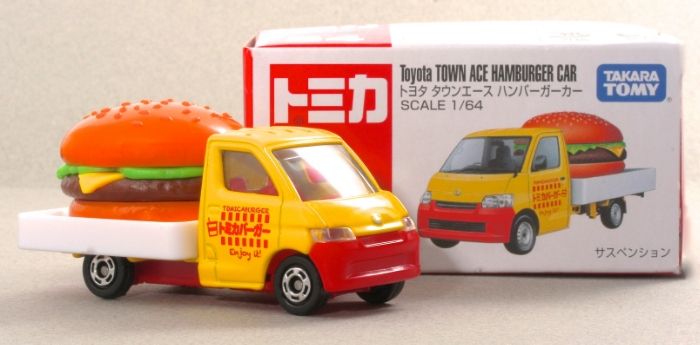 Toyota Town Ace
"Hamburger Car" by
Takara Tomy
. 1:64.
Orange bun with something green on it.
"Enjoy it!"
RT