Have put the windows in and that has been an extreme challenge! One (huge) advantage of respraying vanguards models instead of minichamps is because of the design of the windows and interior. Vanguards has the windows as one whole unit piece, the interior dashboard as another piece and this easily clicks back in because of the pins, and the final unit being the rest of the interior.
Whereas on the minichamps each window and interior piece is broken into separate units.
I have made the side windows using thick acetate paper.
Luckily I did not need to use the self adhesive silver strips as the original front and back window trims are tidy enough when very delicately put back in - it was very hard work getting the windows back on flush. The vanguards equivalent would take around 60 seconds.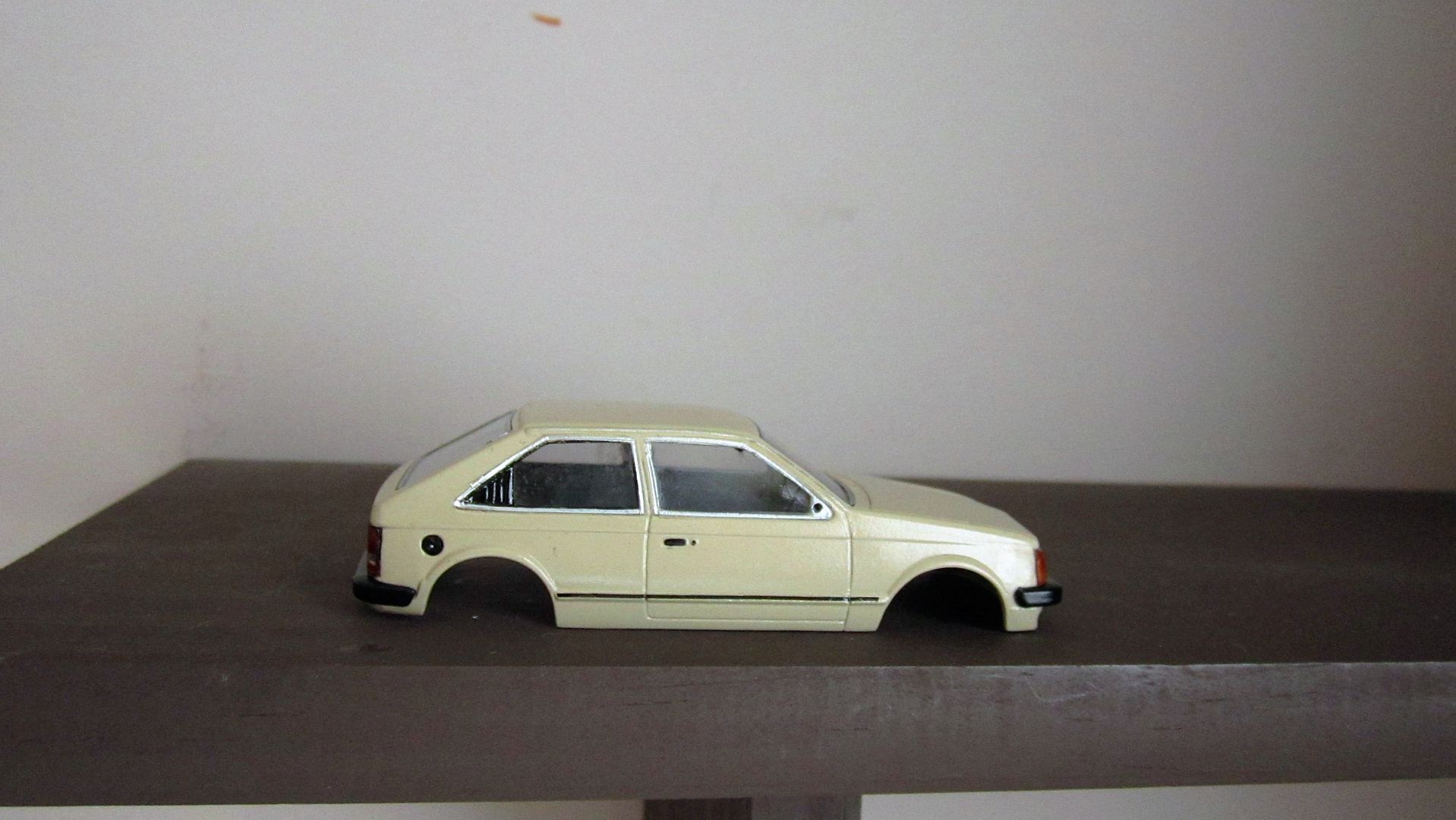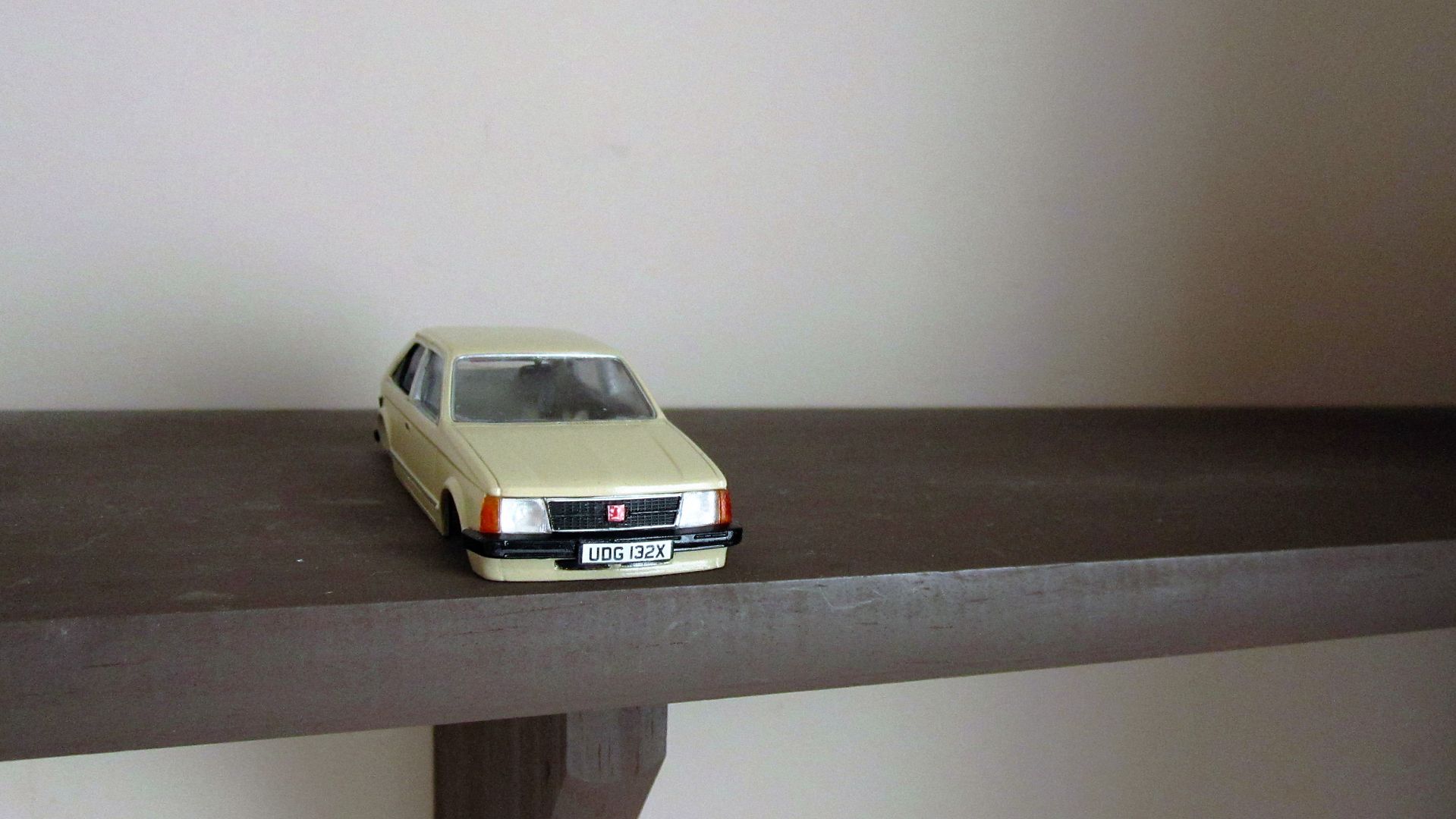 At the bottom of the front window, as it sits so low (this has been mentioned already in this thread) I have stuck on a self adhesive silver strip to try and subtly make it look a tad bit higher.
Next job will be to put the interior back in piece by piece, then the wheels, followed by custom made windscreen wipers, wingmirrors and the rear foglight before filling in the rear numberplate.