In the beginning, I was very surprised in a good way with that release by Ixo: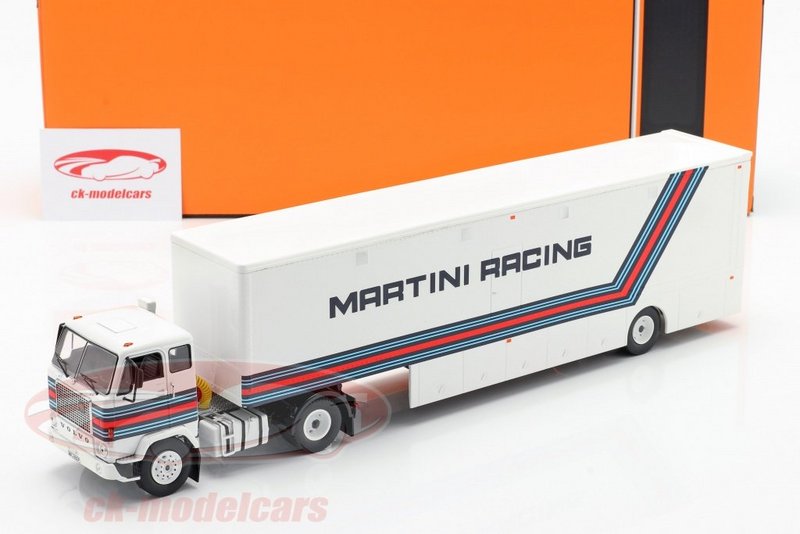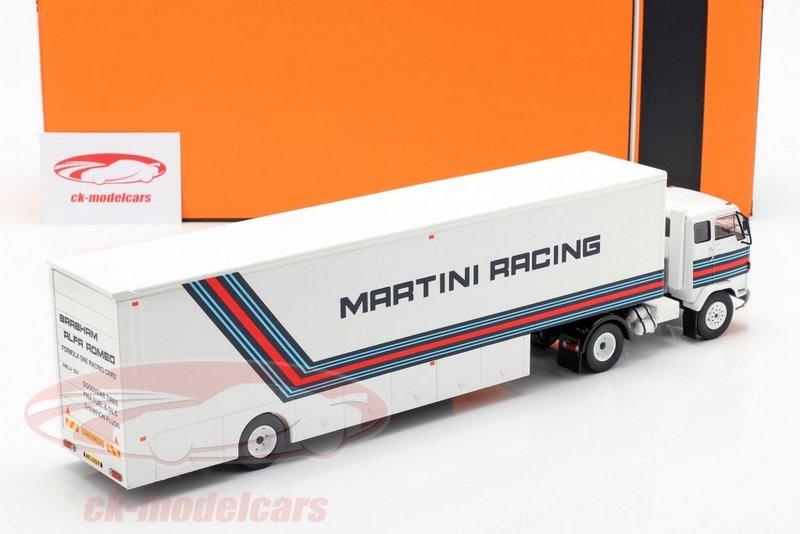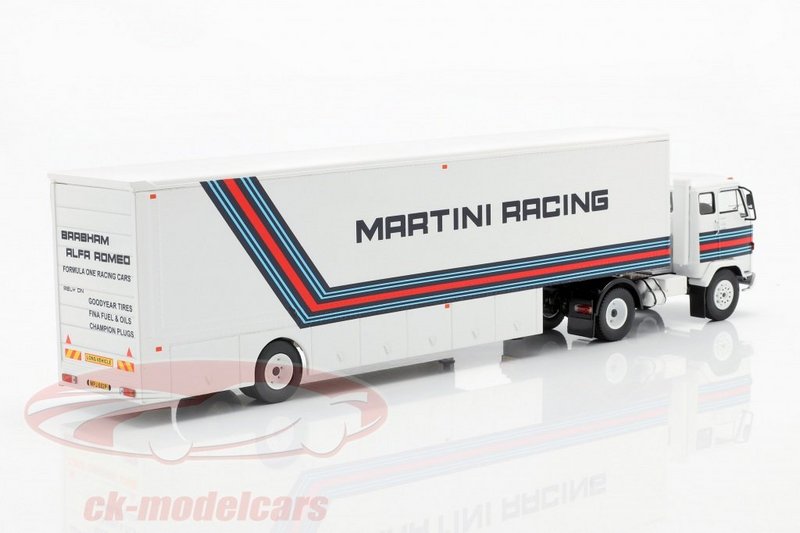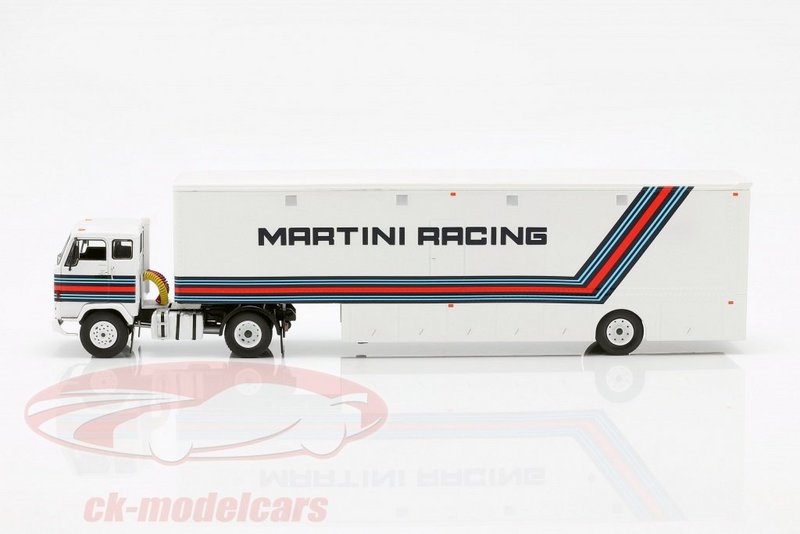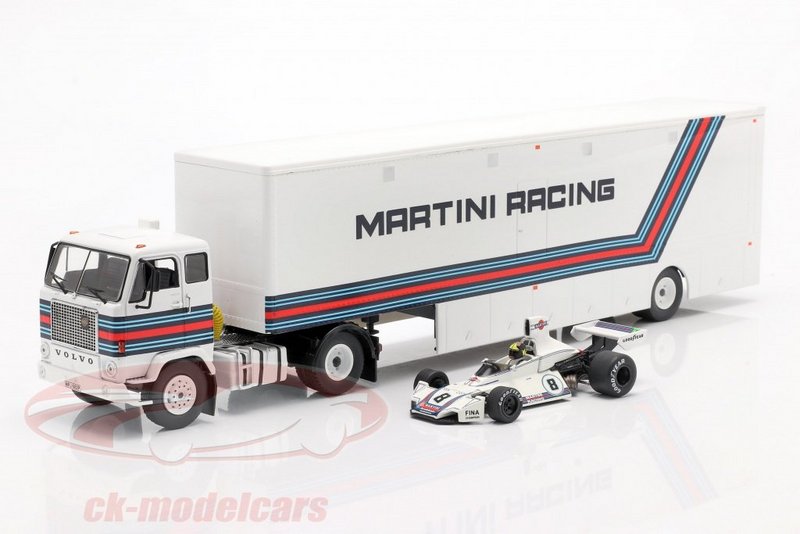 The truck according to Ixo's website was used between 1974-76.
The last picture above is not historically accurate according to my research. The trailer back door says "Alfa Romeo", but the team only used that engine from 1976 onwards. The car next to it is the 1975 version with Ford engine. It's easy to distinguish both engines by the color of the car. After the team switched to Alfa Romeo, the cars became red.
There was in fact a white Brabham version with an Alfa Romeo engine only used in the pre-season tests before the 1976 season start, so I think it should be the best car to fit this transporter in my opinion, both from time-period correctness and aesthetically perspectives: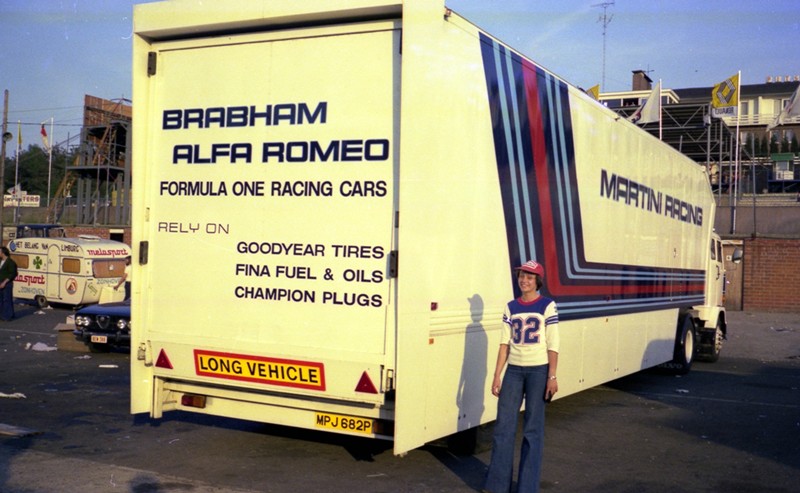 The decoration and the model are real according to the picture above, but it seems that there is a flaw in the trailer design. The front of the trailer, just behind the cabin should
not
be 90º vertical.
The trailer shape is better reproduced in the custom scale model below: